'Fortnite' Week 7 Free Tier Location & Blockbuster Challenge Skin Revealed
Fortnite Season 4 Week 7 is upon us, and that means there's another secret tier for your Battle Pass. In fact, if you've been following along with all previous Blockbusters, you'll unlock a special skin as well. Below, we'll recap the challenges for Week 7, reveal the secret Battle Star location and show off that awesome skin.
HOW TO UNLOCK THE FREE WEEK 7 BLOCKBUSTER TIER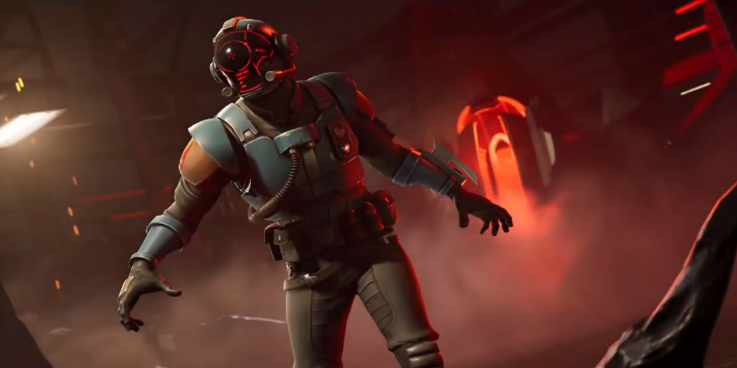 Just like all previous Blockbuster Challenges, you must complete all of this week's challenges to reveal the location of the hidden Battle Star. We've listed them below, along with links to relevant guides.
Deal damage with a pickaxe to opponents (250)
Search Chests in Risky Reels (seven)
Consume Hop Rocks, Apples or Mushrooms (20)
Score a goal on different pitches (five) [Guide]
Follow the Treasure Map in Pleasant Park (Hard) [Guide]
Assault Rifle Eliminations (five) [Hard]
Eliminate opponents in Shifty Shafts (three) [Hard]
Once you do everything on that list, you'll see the loading screen shown above. It's very hard to see, but there's a star located on top of the pod in the background.
THE SECRET BATTLE STAR LOCATION FOR WEEK 7
With that clue in mind, you need to go where those pods came from. Head to the direct center of Dusty Divot and pick up the Battle Star from atop the broken meteorite. The location looks like this.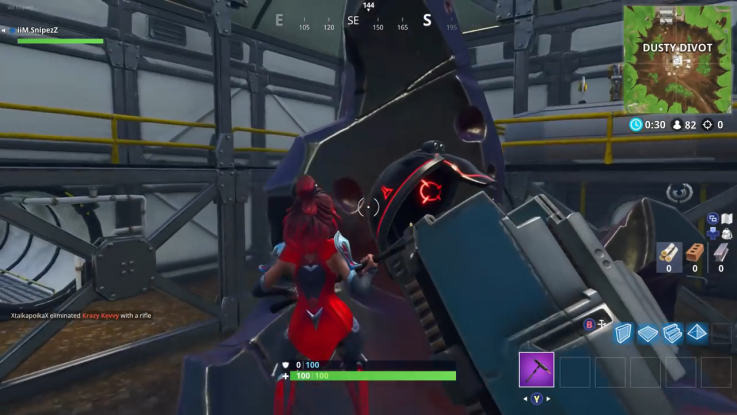 'FORTNITE' BLOCKBUSTER SKIN REVEALED
If you've managed to collect all the Blockbuster Battle Stars and complete their associated challenges, you'll unlock this sweet skin. It's called the Visitor, and it comes with the Offworld Rig Back Bling. The head has four different customizable styles as well.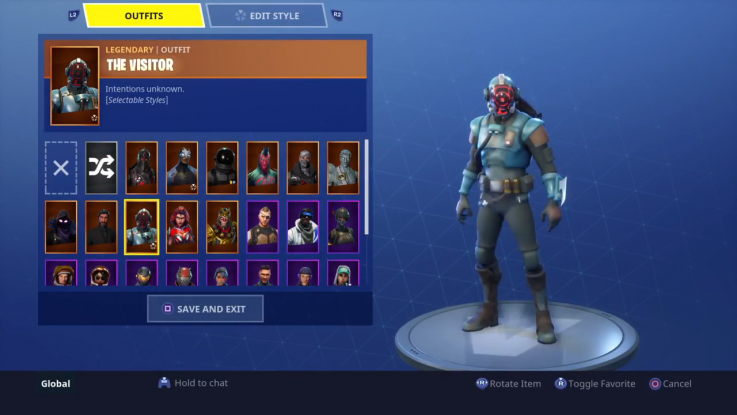 If you like what you see, take a look at our previous Blockbuster guides and get going on completing those challenges.
That's all there is to know about Fortnite's Blockbuster Challenge and its unique skin.
Fortnite is in early access across PS4, Xbox One, Switch, PC and iOS. The Blockbuster Challenge is identical across all platforms.
Were you able to complete Fortnite's Week 7 Blockbuster challenge? Did you unlock the Visitor skin? Tell us in the comments section!
'Fortnite' Week 7 Free Tier Location & Blockbuster Challenge Skin Revealed | Gaming