'Fortnite' Week 7 Secret Battle Star Location & Snowfall Loading Screen
Fortnite Season 7 continues with a new batch of Weekly Challenges for Week 7. As this is an odd-numbered week, this time there's an actual Secret Battle Star up for grabs. We'll tell you where it's located and how to get it so you can work towards a free tier on your Battle Pass.
How to Unlock the Week 7 Snowfall Secret Battle Star
Just like in past weeks and past seasons, the Secret Battle Star and its associated Loading Screen are available to anyone who completes the challenges for a given week. In case you missed the latest update on the Week 7 Challenges, here are all the tasks you need to complete alongside links to relevant guides.
Free Challenges
Use a Rift or Rift-to-Go in different matches (three)
Visit all Expedition Outposts (seven) [Guide]
Pistol Eliminations (three)
Battle Pass Challenges
Search Chests in Leaky Lake or Frosty Flights (seven)
Stage 1: Land at Salty Springs

Stage 2: Land at Happy Hamlet
Stage 3: Land at Wailing Woods
Stage 4: Land at Junk Junction
Final Stage: Land at Paradise Palms.
Deal damage to opponents in a single match (200)

Deal damage to opponents in a single match (300)
Deal damage to opponents in a single match (400)

Destroy flying X-4 Stormwings (seven)
Once you finish all of these tasks you'll unlock the Week 7 Loading Screen seen below. As the Ice King sits on his throne and contemplates entering the battle, take care to notice the faint Battle Star outline in the top-left corner of the image behind the icicles. You need to go to the Ice King's throne and grab it.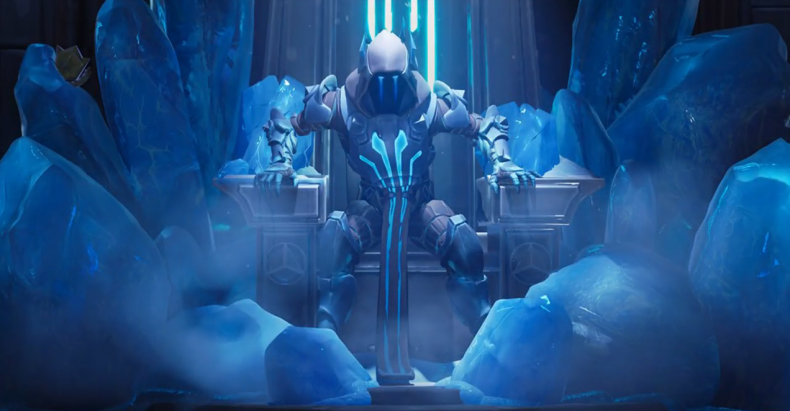 The Week 7 Secret Battle Star Location
The throne of the Ice King is located inside the big castle at the center of Polar Peak.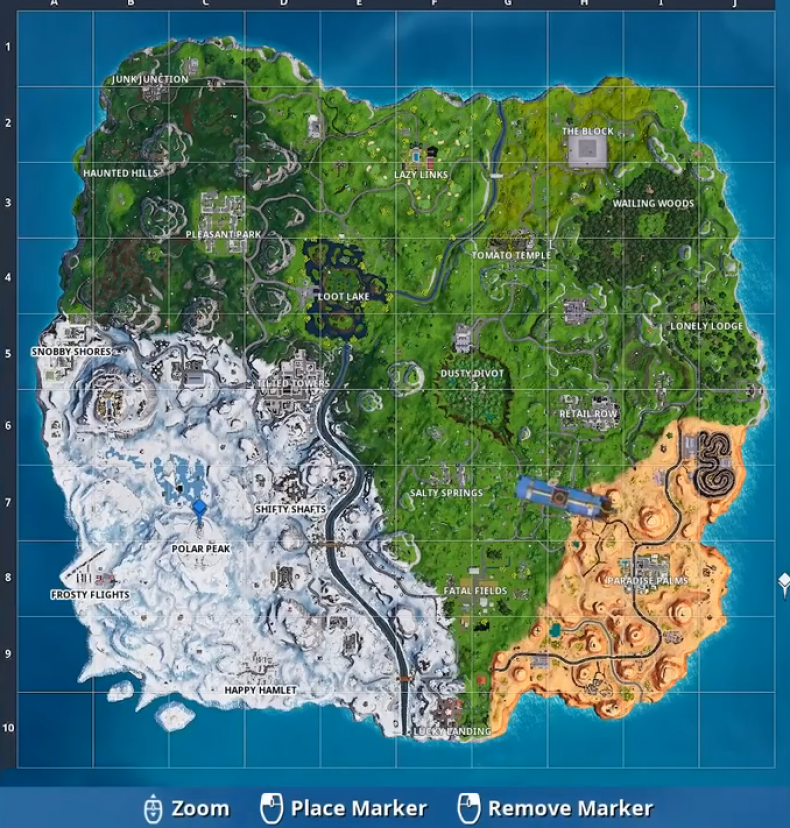 Go through the main entrance and up the central staircase to find the throne. The Battle Star should be somewhere off to the left. You may see a Chest there too.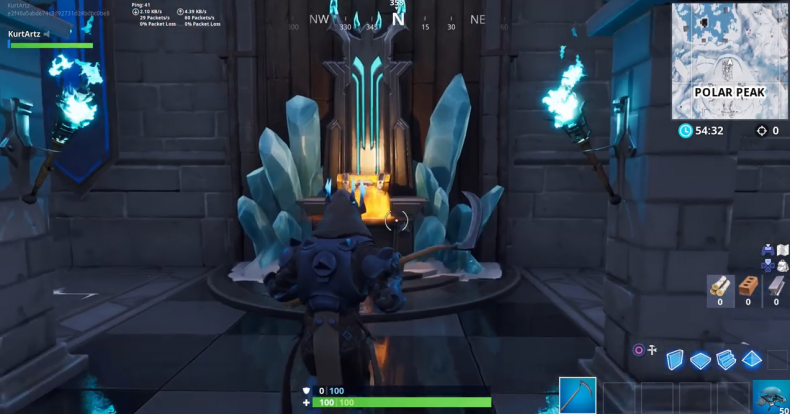 That's all you need to know about the Week 7 Snowfall challenge. Keep progressing through the Battle Pass and you may get an Ice King skin of your very own!
Fortnite is available on PS4, Xbox One, Switch, PC and mobile.
What are your thoughts on Fortnite's Week 7 Challenges? Were you able to find the Secret Battle Star using the Loading Screen? Tell us in the comments section!