'Fortnite' Week 8 Find Secret Banner Location & How to Unlock Ruin Skin
Fortnite Season 8 continues with a new batch of challenges for Week 8. In this guide, we'll tell you how to find the latest Secret Banner that officially unlocks the Ruin skin. We'll analyze the newest Loading Screen and reveal the location it references.
How to find the Secret Banner in Loading Screen 8
Just like every other Secret battle Star and Secret Banner, this week's banner is unlocked by completing all the challenges for a given week. In case you missed the news, here are the Week 8 Challenges alongside links to relevant guides.
Free Challenges
Stage 1: Search the Treasure Map Signpost found in Paradise Palms [Guide]

Stage 2: Search the X on the Treasure Map Signpost in Paradise Palms

Use Vending Machines in different matches (three)
Deal damage to opponents while using at least one balloon (100)
Battle Pass Challenges
Search Jigsaw Puzzle Pieces under bridges and caves (seven) [Guide]
Stage 1: Dial the Durr Burger number on the Big Telephone west of Fatal Fields [Guide]

Stage 2: Dial the Pizza Pit number on the Big Telephone east of the Block

Eliminate opponents in Dusty Divot or Lucky Landing (seven)
Eliminate opponents from at least 50m away (two)
Once you complete all those difficult tasks, you'll unlock the Week 8 Loading Screen shown below. On the sides of the volcano walls, there are faint coordinates listed: B6, B7, C6 and C7. That's precisely where you need to go to get the Secret Banner and unlock Ruin.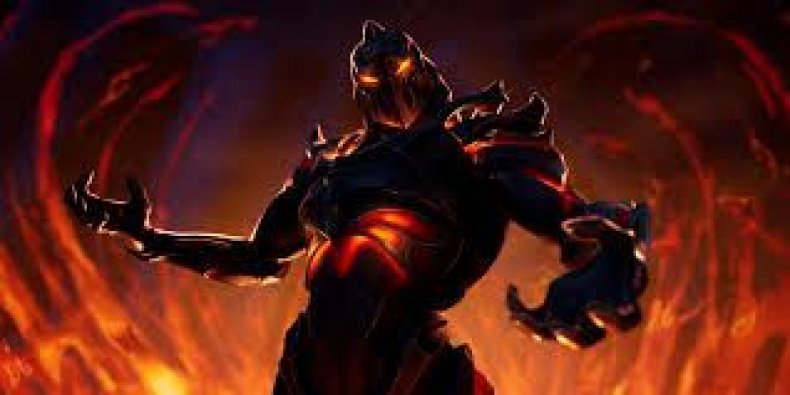 Where is the Secret Banner for Week 8?
As shown on the map below, the Secret Banner for Week 8 is located at this precise spot in the northwest section of the frozen lake.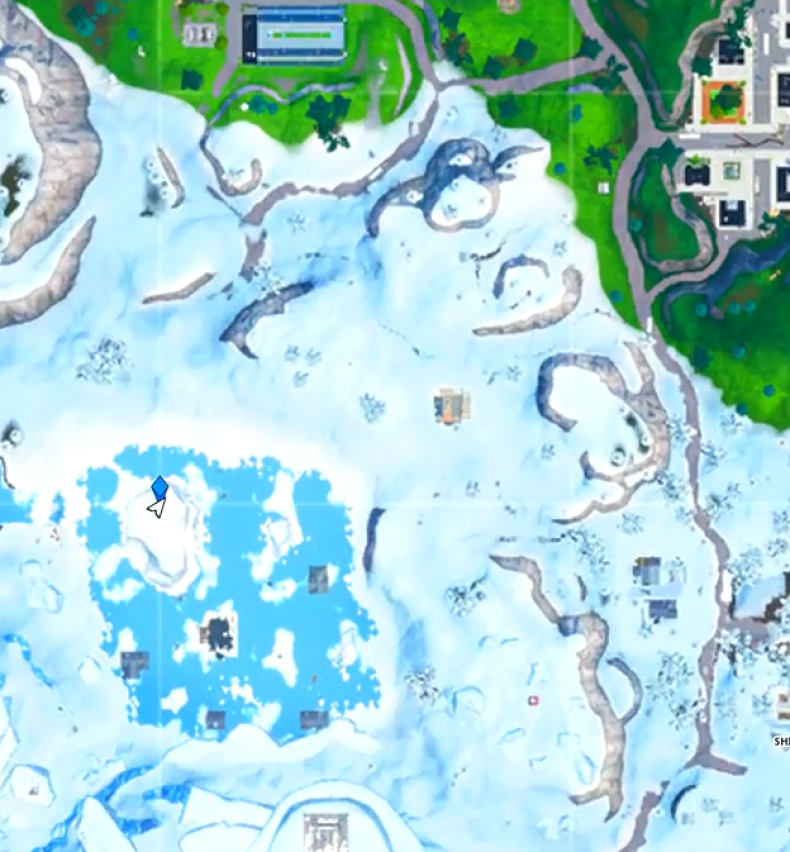 This is what the Secret Banner location looks like once you land there.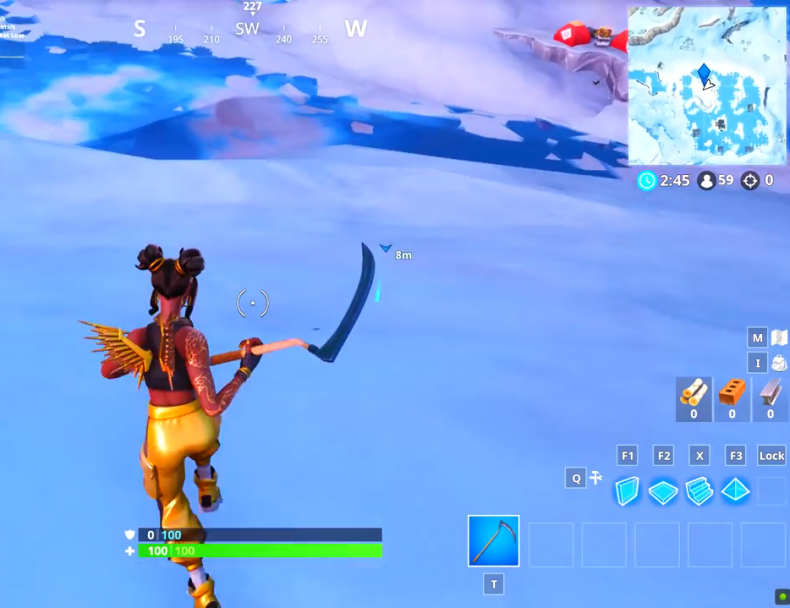 How to Unlock the Ruin skin in Fortnite
If you've completed all the Season 8 Weekly Challenges through Week 8, or 55 Weekly Challenges hereafter, you need to find those Secret Battle Stars and Secret Banners to unlock Ruin. With that in mind, we've linked our Secret Banner and Secret Battle Star guides from Week 1 through Week 7 below.
In case you haven't seen it yet, this is what Ruin looks like in-game. This is just his base form, however, and there will likely be separate challenges required to unlock additional stages. We'll post more details about that process as they become available.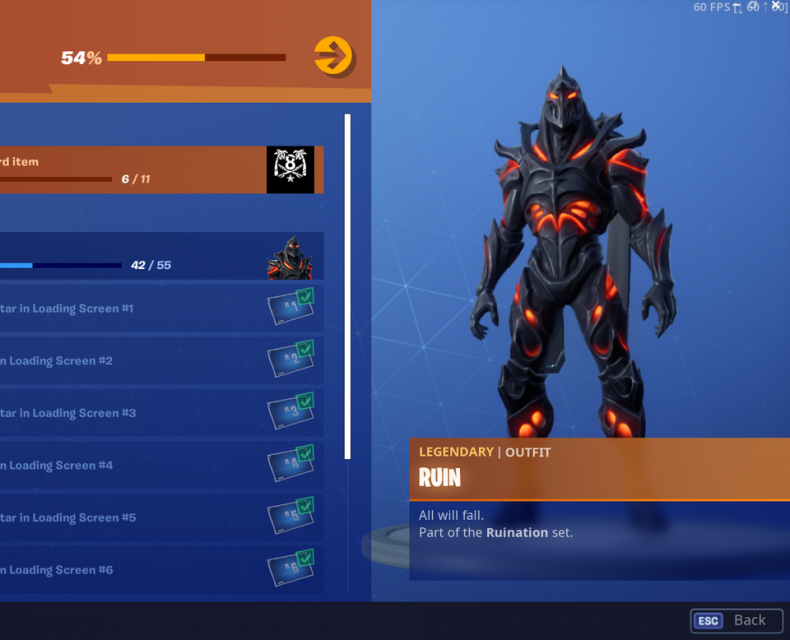 While only the most dedicated Fortnite players will be able to add Ruin to their Locker, it should be noted that there is no time limit for when these challenges can be completed. Even after Season 8 has finished, you should still be able to work toward unlocking Ruin if you still want to.
Fortnite is available now on PS4, Xbox One, Switch, PC and mobile.
What are your thoughts on Fortnite's Week 8 Challenges? Have you unlocked the Ruin skin? Tell us in the comments section!