'Fortnite' Week 9 Find Secret Battle Star Location & Discovery Loading Screen
Fortnite Season 8 continues with a new batch of challenges for Week 9. Complete them all, and you'll reveal a hidden Battle Star that works toward unlocking the Ruin Skin. Below, we'll guide you to the Secret Battle Star's location using the latest Discovery Loading Screen.
How to find the Secret Battle Star in Loading Screen 9
To make the Secret Battle Star appear at its Week 9 location, players must first complete the latest batch of Weekly Challenges. In case you missed the news, here's a recap of the challenges alongside links to relevant guides.
Free Challenges
Search Chests at Polar Peak or Lonely Lodge (seven)
Land at Loot Lake

Lucky Landing
Salty Springs
Lonely Lodge
Haunted Hills

Ride three different Volcano Vents without landing
Battle Pass Challenges
Deal damage to opponents from below (500)
Eliminate an opponent in different matches (five)
Dance between three Ice Sculptures [Guide]

Three Dinosaurs
Four Hot Springs

Revive a teammate from a Reboot Van (one)
After completing each of these tasks, you'll unlock the Loading Screen seen below. Its secret is the small picture of a pirate ship etched in the wood between both characters' outstretched hands. There's only one place on the Battle Royale map with a pirate ship like that.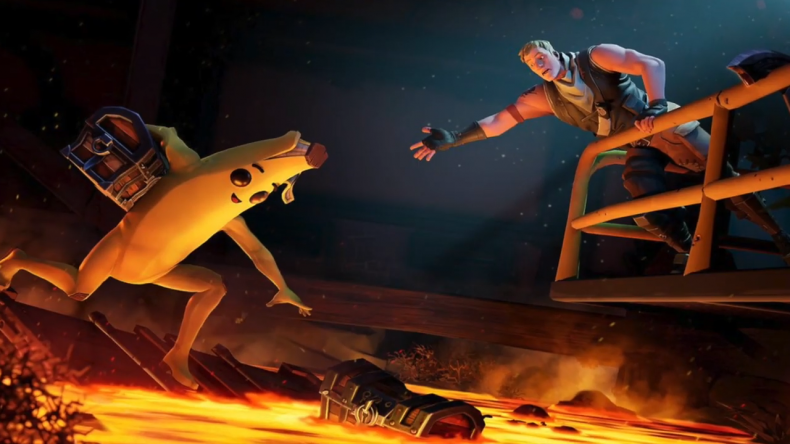 Where is the Secret Battle Star for Week 9?
To find the Week 9 Secret Battle Star, all you have to do is go to the big pirate ship in the middle of Lazy Lagoon.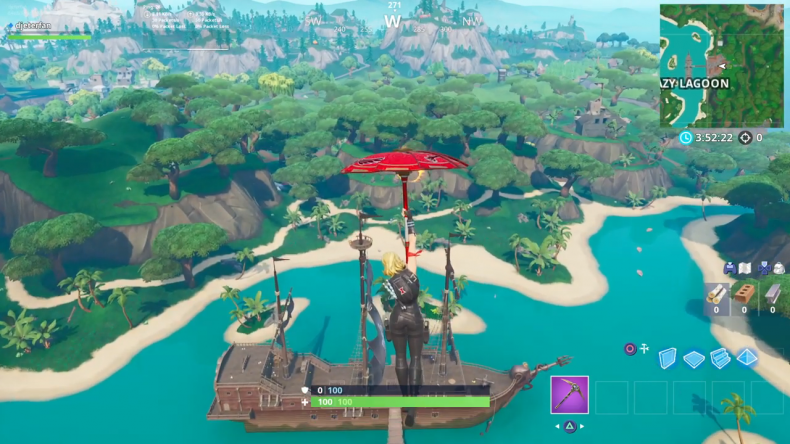 The exact location of the Battle Star isn't quite clear yet, though. You're most likely to find it in the crow's nest of the ship, or at the very front on the big decoration.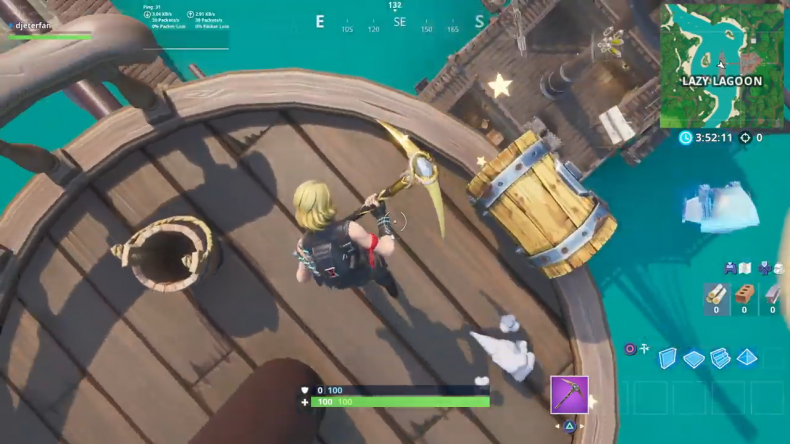 That's all you need to know about the Secret Battle Star location for Week 9 of Fortnite.
Fortnite is available now on PS4, Xbox One, Switch, PC and mobile.
Were you able to find the Secret Battle Star for Week 9? Have you unlocked the Ruin skin yet? Tell us in the comments section!