'Fortnite' Wingman Starter Pack and PlayStation Plus Celebration Bundle: How To Unlock
The celebrity-filled Pro-Am tournament hasn't even begun, but Fortnite fans are already starting to see stars. Epic Games released two exclusive Fortnite bundles ahead of its big day at E3 2018, hoping to capitalize on all the hype at the convention surrounding the game. The biggest rumor is that the battle royale will release on the Nintendo Switch, opening up a whole new world for players stuck with Nintendo's portable console.
How To Get Fortnite Wingman Starter Pack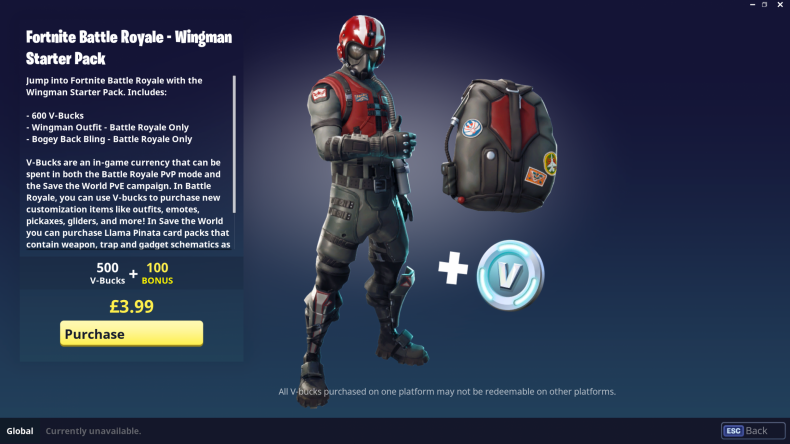 The second starter pack available to Fortnite players has just hit live servers on PC, Xbox and PS4. If you missed the deal the first time around, this is an awesome opportunity. The skin itself would cost you the same, getting you a free back bling and some currency to buy a pickaxe. For $4.99, you get:
Wingman Outfit (skin)
Bog Bey Back Bling
600 V-Bucks
The bundle must be purchased in-game, you won't be able to find it by lurking around the PSN or Xbox stores.
Though it's unclear how long the pack will be available, the last Rogue Agent starter pack was in the store for around a week. We will most likely found out more information after the Pro-Am tournament airs.
How To Get Fortnite PlayStation Plus Celebration Pack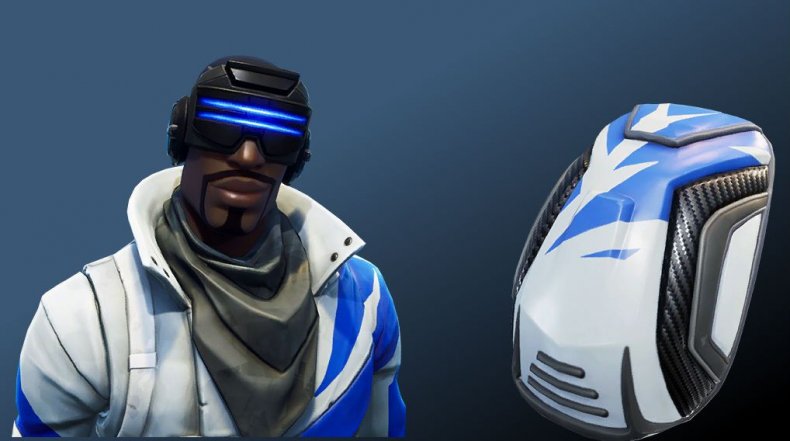 Fortnite players on the PS4 with an active PlayStation Plus subscription will be able to pick up an exclusive skin and back bling. Here's what you get for being a part of Sony's subscription service.
Blue Striker Outfit (Skin)
Blue Shift Back Bling
You can download the bundle on the PSN store.
What else are you hoping to see at Fortnite's E3 extravaganza? Personally, I just want to see Pete Wentz build some towers.