'Fortnite' Winterfest Cabin Location to Search Holiday Stocking & Fireplace
Fortnite Winterfest Challenges are officially live, and the first one is super simple. In this guide, we'll tell you where to search for the Holiday Stocking and Fireplace in the new Winterfest Cabin introduced in Fortnite update 11.31.Get the full details below.
Search Holiday Stocking in the Winterfest Cabin
To complete this challenge, all you have to do is visit the Winterfest Cabin by scrolling over to the snowflake icon at the lobby screen. After that you'll be given a prompt to visit the lodge. There, you can tap a button to search the Holiday Stocking. Do so, and you'll get a second stage of the challenge to complete.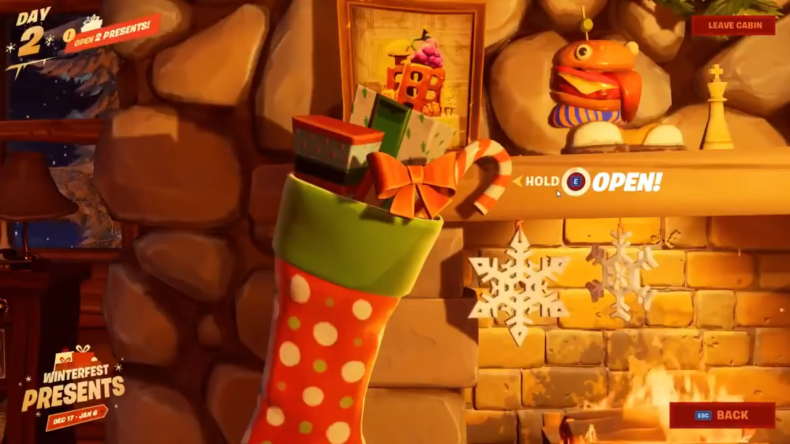 Warm yourself by the Fireplace in the Winterfest Cabin
To get to the Winterfest Cabin in-game, head to the newly added Crackshot's Cabin that was added to the Chapter 2 Battle Royale map in update 11.30. It's now called the Winterfest Cabin. As seen on the map below, the Winterfest Cabin is situated southwest of Frenzy Farm and east of the main Loot Lake island.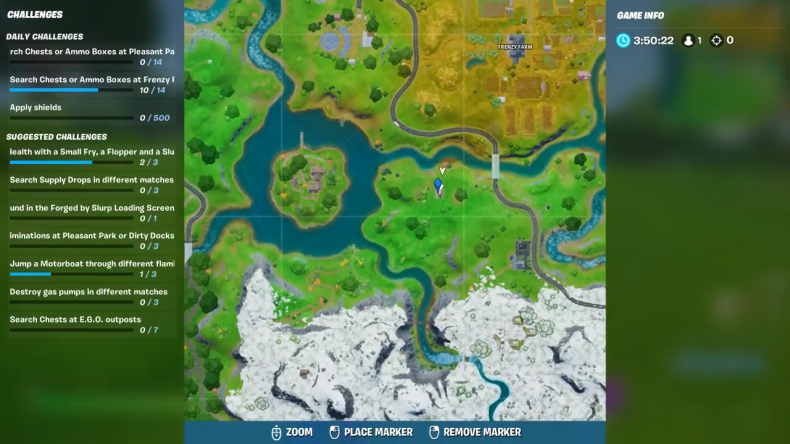 This is what the location looks like.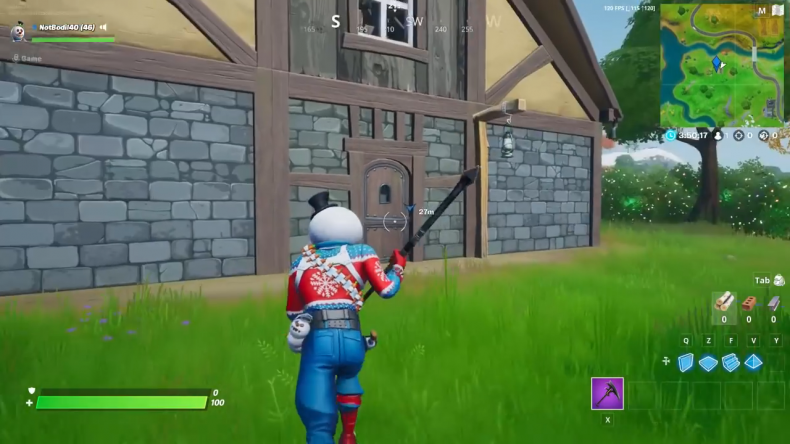 When you get inside you'll see a large Fireplace. Interact with it to get credit for the Winterfest Challenge. That's all there is to know about these two Winterfest Challenges in Fortnite.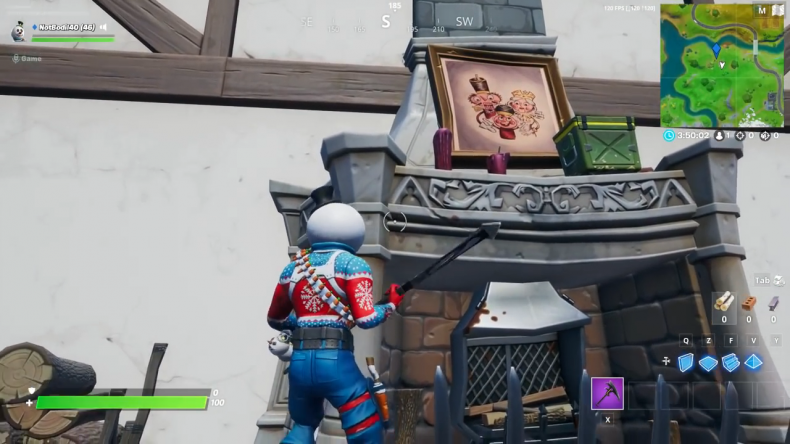 Fortnite Winterfest Challenges
For those who missed the news, the full list of Winterfest Challenges is finally here. Here are the tasks players will need to complete over the next few days to unlock rewards including Gliders, Sprays and more.
Search Holiday Stocking in the Winterfest Cabin (one)
Stoke a Campfire (one)
Eliminations with an Unvaulted Weapon (five)
Hide inside a Sneaky Snowman in different matches (two)
Warm yourself by the fireplace in the Winterfest Cabin (one)
Dance at Holiday trees in different Named Locations (five)
Search a chest within 60 seconds after landing from the Battle Bus (one)
Use Presents! (two)
Open Frozen Loot (one)
Deal damage to an opponent with a Lump of Coal (one)
Set_02_H_1 (one)
Search Ice Boxes (two)
Light a Frozen Firework found on beaches in Sweaty Sands, Craggy Cliffs or Dirty Docks (one)
Search Ammo Boxes at The Workshop, Shiver Inn or Ice Throne (two)
While not yet confirmed, it's assumed one of these Winterfest Challenges will unlock each day over the next 14 days. Those who complete the most tasks get the most rewards. In addition to cosmetics, a few fan-favorite weapons are expected to return as well.
Fortnite is available now on PS4, Xbox One, Switch, PC and mobile.
What are your thoughts on Winterfest so far? Were you able to find the Winterfest Cabin? Tell us in the comments section!