'Fortnite' Wolverine Location & How to Defeat Him to Unlock the Skin
Fortnite Wolverine Challenges finally allow players to unlock the full Wolverine skin, but getting the job done can be difficult and hard to predict. In this guide, we'll reveal the best method to locate the mutant boss and explain some decent strategies for defeating him. If you want to make that Battle Pass purchase worth it, this is the process you need to follow.
How to locate Wolverine in Fortnite

The task of actually finding Wolverine in Fortnite might be the single most difficult location challenge Fortnite has ever seen. While many guides might offer specific spawn locations for you to look, the truth is his spawns are essentially random. He can be found in the river area of Slurpy Swamp or anywhere inside Weeping Woods.
With that vague range in mind, we've got some tips to help narrow things down a bit. Our first piece of advice is to enable "visualize sound effects" in the settings menu. Scroll over to the little speaker icon and set that option to the on position.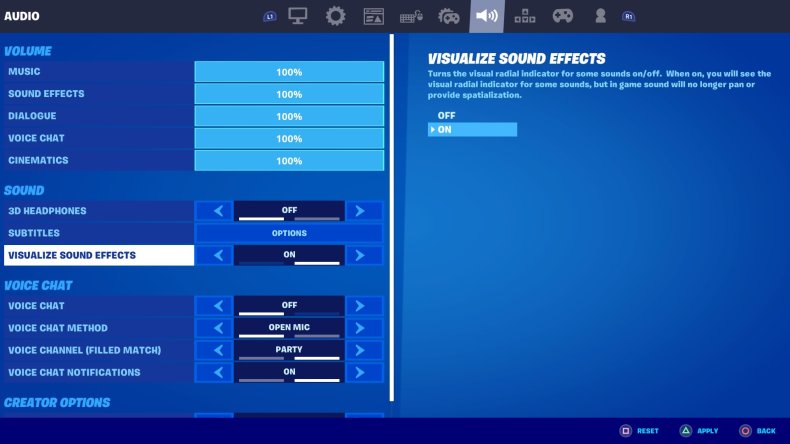 Now it's time to drop into a match. When you do, land on this big island southwest of Lazy Lake.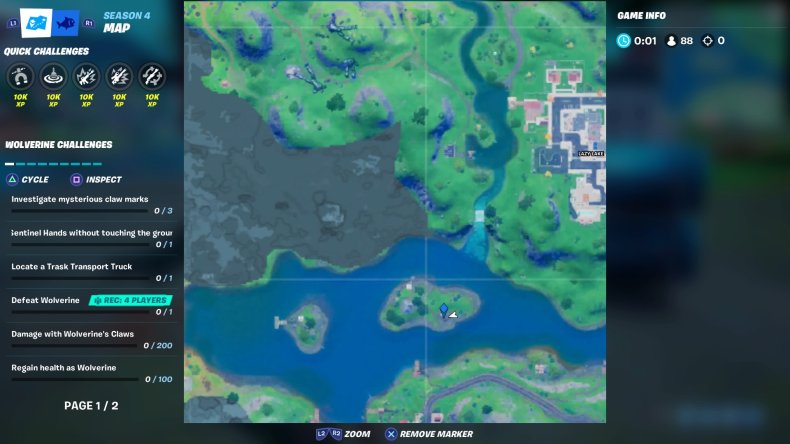 There you'll find some supply canisters and a Choppa. Both of these things are necessary if you'd like to make short work of this Wolverine Challenge. Break open the canisters and get a good AR that has decent power at medium range. Once everything's equipped, hop in the Choppa and start flying.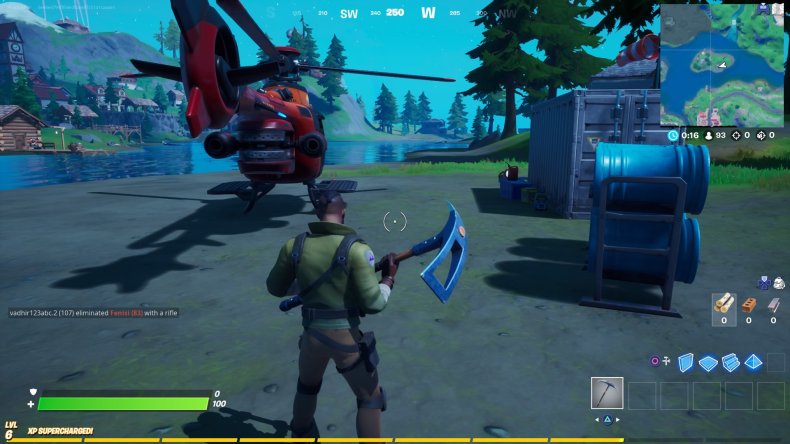 You essentially want to follow a route that goes west toward Slurpy Swamp and then zigzag outside the border of the PoI till you start heading towards Weeping Woods. Work your way around the center of the woods, making sure to fly high enough but not too high.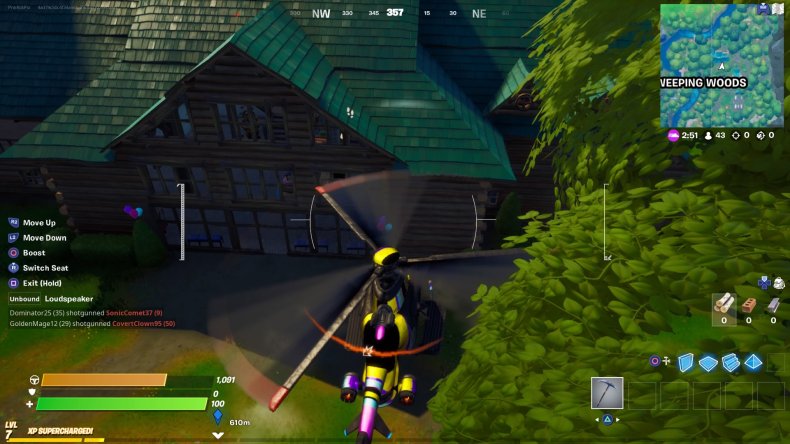 What you're looking for is a cluster of these white footprint indicators all around you in a way that doesn't seem typical of a human player. Once you see all those white hashes, that's when you know Wolverine's current location is near. Look down from your aerial position, and you should be able to see him zipping and slashing around.
How to defeat Wolverine in Fortnite
Now that you've found Wolverine, the next step is defeating him. Unfortunately, this is no easy task nor an exact science. Provided you've got a good AR, the best strategy seems to be to keep your distance and maintain consistent fire. If he tries to rush you, pull back as quickly as you can and keep firing. Most estimates suggest he has about 600 HP, so you'll need lots of hits to emerge victorious. If you can, build up to an elevated location before he sees you. Then you'll be able to unload as many clips as you can carry without being stifled. Just make sure to destroy any builds leading up to your location so he doesn't climb them.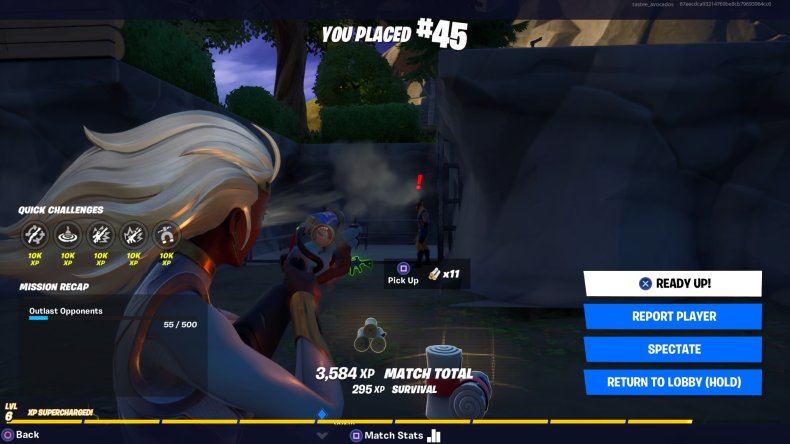 Once Wolverine is down, keep shooting and don't take the risk of shaking him. As long as you have the Season 4 Battle Pass, the Wolverine skin is yours after he's defeated.
Fortnite Week 6 Challenges
Defeating Wolverine is just one of the new challenges to go live in Season 4 Week 6. Here's the full list of objectives for those who've yet to see them at the in-game Challenge Table:
Search Chests at Weeping Woods (seven)
Eliminations at Misty Meadows (three)
Collect Stone from Coral Castle (300)
Consume a Legendary Fish
Consume Foraged Items at Holly Hedges (10)
Ride a Zipline from Retail Row to Steamy Stacks
Deal damage after knocking an opponent back with Black Panther's Kinetic Shockwave (1,000)
Defeat Wolverine [Wolverine Challenge]
Fortnite is available now on PS4, Xbox One, Switch, PC and Android.
Were you able to defeat Wolverine in Fortnite? What do you think of the Wolverine skin in action? Tell us in the comments section!