Fortnite 's Week 3 Challenges are live, and we want you to finish them as soon as possible. In this guide, we'll show you many Zipline locations and how to complete the "ring a doorbell" Challenge.
How to Ride a Zipline in Different Matches in Fortnite
Ziplines are a new addition for Fortnite Season 7, and they're pretty much everywhere on the map. Rather than point out each individual spawn location, we've circled a few spots that give you the highest odds of getting the challenge done fast.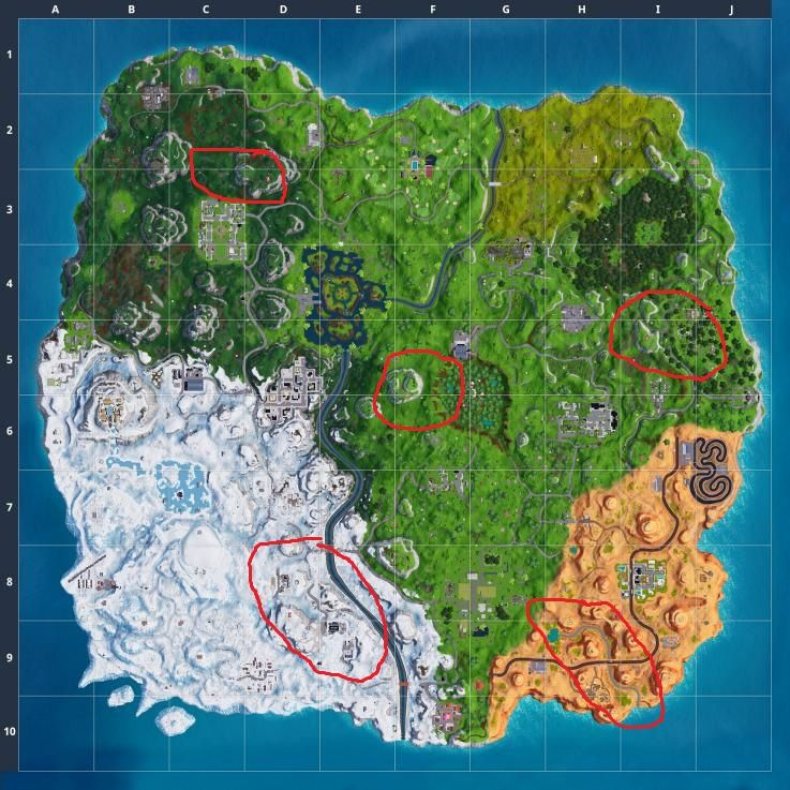 Here's a text list of spots for those who can't see the image.
All of the snow biome is littered with Ziplines. Frosty Flights in particular is your best spot. You could probably get the entire challenge done there if you want.
There are some Ziplines on the hill just outside Dusty Divot.
You'll also find Ziplines west of Lonely Lodge and south of Wailing Woods in between the two locations.
In the southeast corner of the map in the Paradise Palms region also.
A helpful hint about Ziplines in Fortnite is that they generally show up close to airplane hangars. If you already know a few plane spawns, just use those as your guide. You can get more info from our X-4 Plane spawn locations guide as well.
Search Between Three Ski Lodges Location
For this Chalelnge, all you need to do is go to this spot southwest of Polar Peak on the Battle Royale map. You can see the three Ski Lodges as gray squares on the graphic.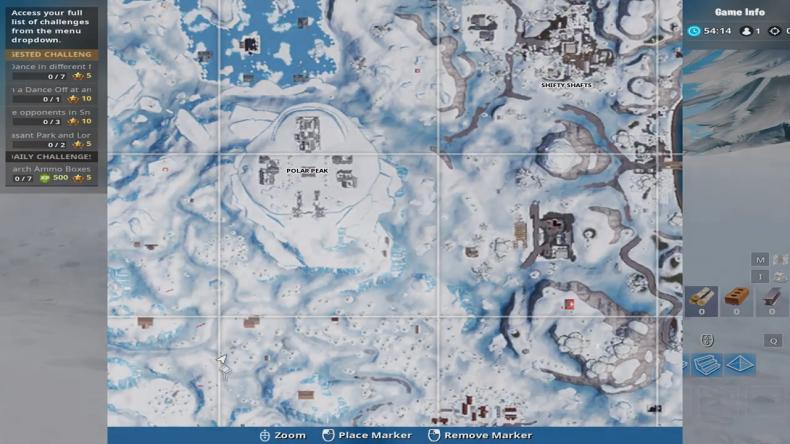 Here's what the location looks like. There aren't many defining features, but you should see a well nearby,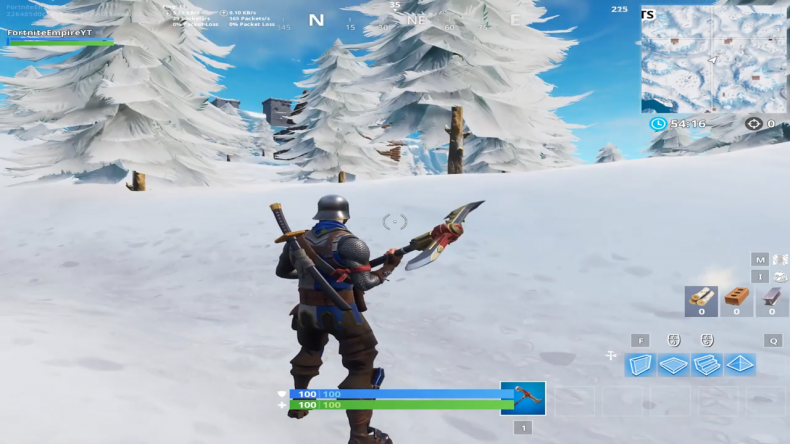 Ring the Doorbell of a House with an Opponent in Different Matches
This challenge first appeared during Week 4 of Season 6, and it should work the exact same way. All you have to do is go to a place on the Battle Royale map with lots of houses, like Pleasant Park or Retail Row, and press the interact button to "ring doorbell" once an opponent goes inside.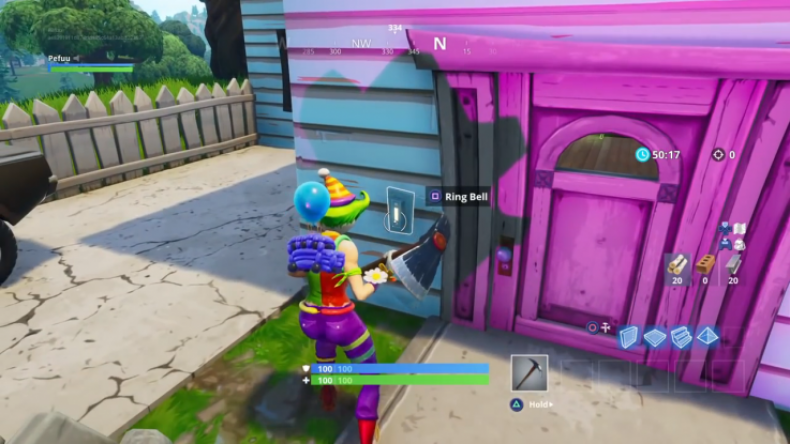 To get this Week 3 Challenge done, look for a house with cars or other sources of cover surrounding it. Once you see an enemy pas through the doorway, ring the doorbell. You only have to do this three times over multiple matches. It may take some time for the scenario to arise, but your chances of it happening are best in Solos because there are more opponents on the map. It's also possible to use some clever outside coordination between friends if necessary.
That's all we know about Fortnite's Week 3 Challenges for now. If you're looking for the latest Secret Battle Star, we've got a guide for that too.
Fortnite is available now on PS4, Xbox One, Switch, PC and mobile. The Week 3 Challenges are the same on all platforms.
Were you able to find five Ziplines and ring three doorbells? What's your favorite Week 3 Challenge? Tell us in the comments section!