Forty Percent of COVID Infected Patients are Asymptomatic, Study Shows
A new global study review of COVID-19 patients has found that a significant percentage of carriers are asymptomatic.
The review, carried out by researchers in China using data from nearly 30 million patients across 95 studies worldwide, found that just over 40 percent of people infected with COVID-19 were asymptomatic. This is roughly double the amount previously believed, suggesting a greater risk of community transmission from these "silent" cases.
"The high percentage of asymptomatic infections highlights the potential transmission risk of asymptomatic infections in communities," Professor Min Liu of Peking University, the study's co-author, wrote in the journal JAMA Network Open.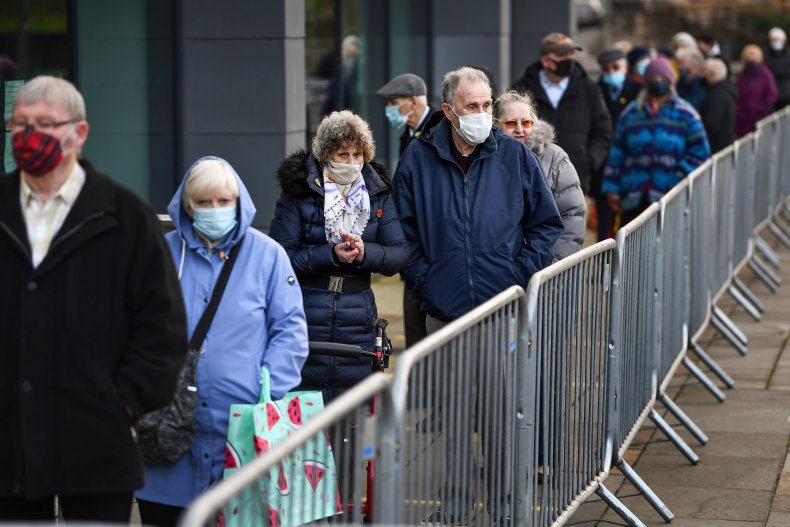 Rates of asymptomatic infection, according to the study, have risen from earlier in the pandemic among certain groups of people. This includes pregnant women at 54 percent asymptomatic, cruise ship passengers at 53 percent, and the residents and staff members of long-term care homes at 48 percent. Around 4.5 percent of the latter group are believed to have had undiagnosed cases of COVID. For the other two groups, the rate is believed to be around 2 percent.
"This finding of a high percentage of asymptomatic infections among air or cruise travelers suggests that screening and quarantine on airport arrival is important for reducing community transmissions, especially in countries without local transmission," the study said.
On Sunday, the Royal Caribbean cruise company confirmed to Newsweek that 48 passengers on its Symphony of the Seas ship had tested positive for COVID following a voyage that began on December 11. All of the ship's crew members and 95-percent of its guests were vaccinated.
Further analysis of the review's findings showed that younger patients, specifically those 39 and under, were more likely to have asymptomatic COVID infections. This tracks with the prevailing wisdom that younger populations are less at risk from the virus than older ones. However, the researchers noted that this higher population of young people without symptoms is likely contributing to more community transmission.
"This indicated that young adults who often presented mild or no symptoms were a potential source of transmission in the community," the study said.
Based on their findings, the research team recommended that greater and more consistent COVID-19 testing be implemented worldwide, especially amongst air travelers and medical professionals.
"In addition, we found that approximately one-third of individuals with confirmed COVID-19 were asymptomatic among health care workers or in-hospital patients," Liu wrote in the study. "Because asymptomatic health care workers might contribute to disease spread in and out of hospitals, surveillance of asymptomatic individuals is important for infection control and transmission reduction in health care settings and community. Meanwhile, hand hygiene and personal protective equipment were necessary for hospital visitors."