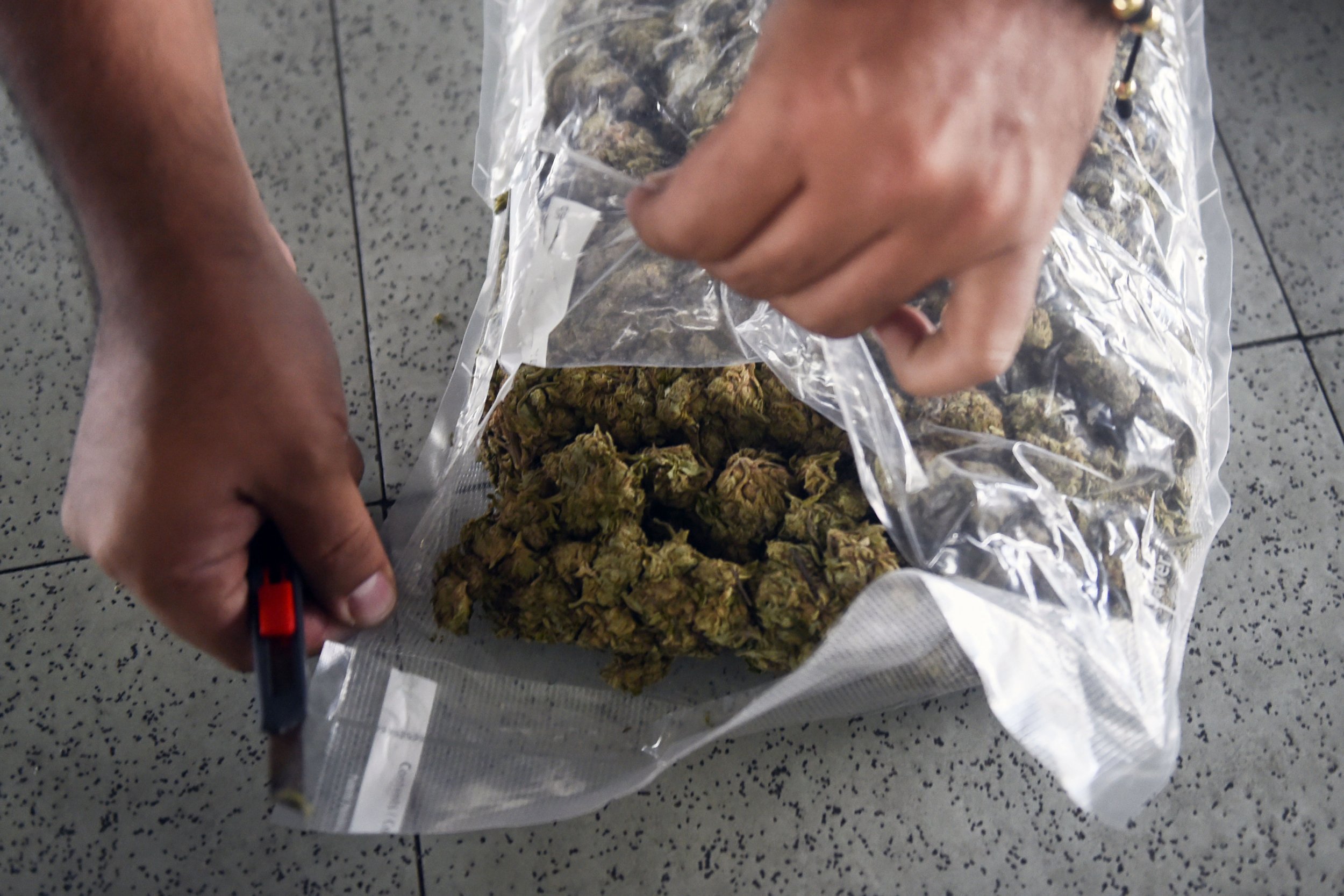 Police in Albuquerque, New Mexico, are investigating why someone left more than 40 pounds of pot near an elementary school on Thursday—not even the first major pot find near an elementary school in the region that week.
Forty-three pounds of marijuana were stored in several trash bags near Manzano Mesa Elementary School. The day before, on Wednesday, an elementary school just six or seven miles away faced the same thing: The principal of Comanche Elementary School found pot in one garbage bag near a school crosswalk.
"They just happened to dump them on school property," a spokesperson for Albuquerque Public Schools told the Albuquerque Journal. "It's all very, very strange."
At Comanche Elementary School, the principal wrote in a letter to parents, "This morning, on my way into work, I saw a large pile of debris and trash bag [sic] along Harwood street just west of the crosswalk," according to the local outlet. When a custodian cleaned the crosswalk and looked inside the bag, he saw the pot, and the school notified the police.
According to similar letters both elementary schools wrote to parents, students were not exposed to the pot. School officials and police were able to move it away from public space quickly.
"Students were never around the bag or its contents, but may have noticed police presence near campus," a letter to Manzano Mesa students read, according to the local outlet. "Student and staff safety are of the utmost importance at Manzano Mesa Elementary, and I want to assure you that our students were never in harm's way."
Marijuana aside from medical marijuana is illegal in New Mexico. Conditions including arthritis, cancer, multiple sclerosis and Hepatitis C can qualify patients for medical marijuana, of which they're allowed to possess 8 ounces. State-licensed dispensaries can sell medical marijuana.
Lawmakers in December announced a push to bring recreational marijuana back onto the ballot. State legislators in December told the local station KRQE News that their main hurdle was getting enough lawmakers to agree to put marijuana on the ballot and leave it up to voters to decide.