42 Football Fans Arrested After Anti-Putin Song Breaks Out in Belarus-Ukraine Match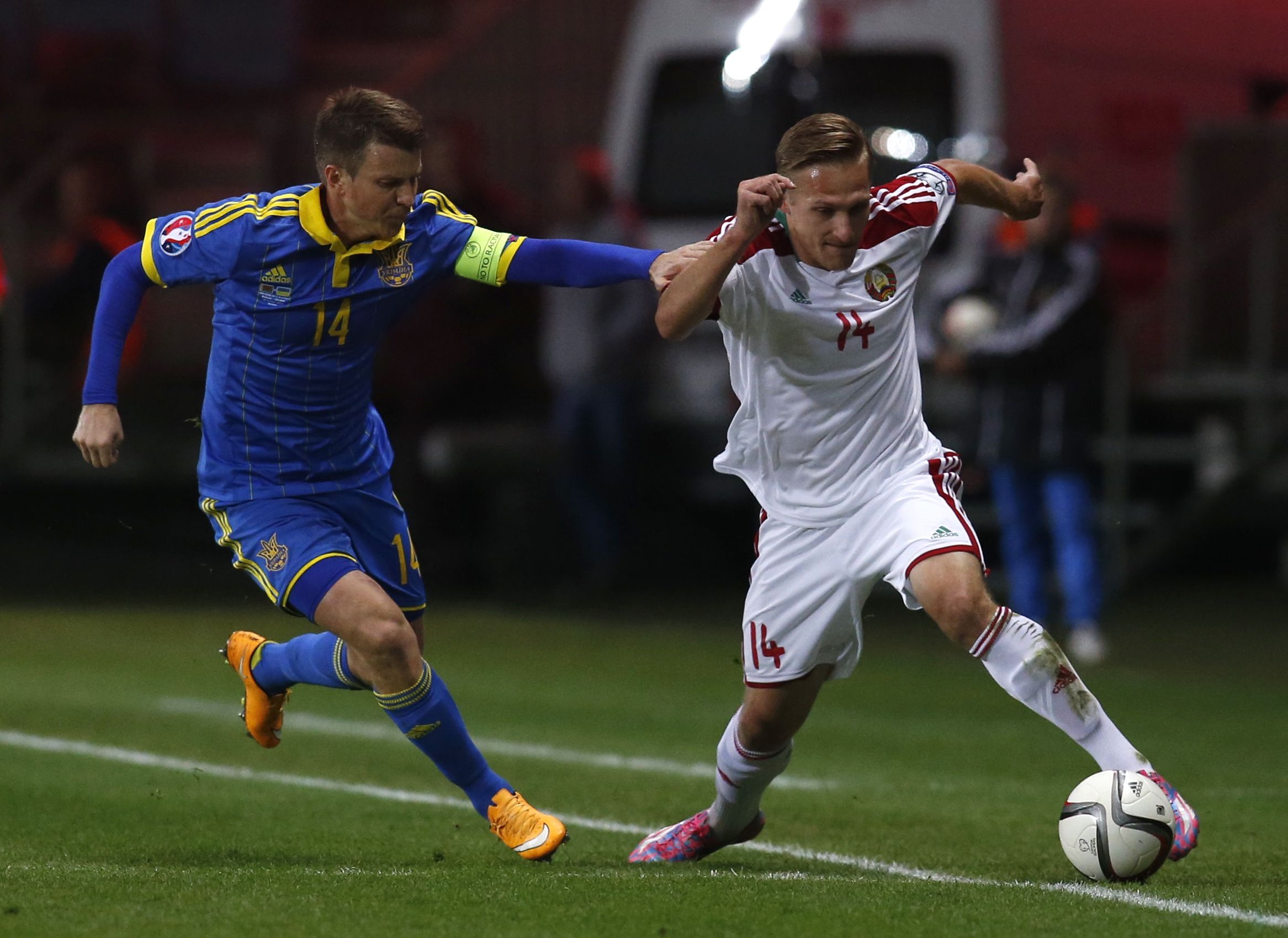 Groups of Belarusian and Ukrainian football fans were arrested after joining in a rousing rendition of a popular song mocking Russian president Vladimir Putin during a European championship qualifier match between the two countries in the Belarusian city of Borisov last night.
Fans of both countries paid tribute to one another, as home supporters controversially welcomed their Ukrainian opponents by singing "Glory to Ukraine" – a song often associated with the anti-Putin protests in Kiev's Maidan last year.
Ukrainian fans responded by chanting "Long live Belarus." Video footage then shows both sets of fans joining in, in a rendition of a song called "Putin is a prick".
The song was originality chanted by fans of Ukrainian football club Metalist Kharkiv in June 2014. The song has inspired countless internet memes and a popular phone ringtone.
"Presently, we have been told that 15 Ukrainians have been detained. Three have been released, while 12 will face court," a spokesperson for the Ukrainian Ministry of Foreign Affairs said today.
According to police, 41 fans were detained after the match, however eyewitness accounts in Belarusian paper Nasha Niva claim that more than 100 were detained. Police told local press the fans were detained on charges of either "mild hooliganism" or "drinking in a public place".
Eight Ukrainians have been arrested for up to 10 days, Radio Liberty reported today. Twelve Belarus fans have been released with a $50 fine, while four Ukrainians have been given fines up to $140.
Ukraine beat Belarus 0:2 in full time.