Fossil Fuel Companies are Undermining Our Future | Opinion
On June 30, Greenpeace U.K.'s journalism project Unearthed released footage of a senior lobbyist for ExxonMobil, Keith McCoy, who told an undercover reporter about the company's aggressive and ongoing efforts to undermine climate science and bold federal climate policy.
The footage was horrifying and shocking, to say the least. But it was not surprising. Actually, what's most damning about the revelations shared by McCoy and Dan Easley, a second Exxon lobbyist interviewed by Unearthed, is just how un-revelatory they are—the evidence that ExxonMobil and other fossil fuel giants have been fighting the energy transition needed to avert the worst effects of the climate crisis has been overwhelming for decades now.
Unearthed's investigation merely confirms what we've known and what the fossil fuel divestment movement has been exposing all along: Exxon and its compatriots will do anything to protect their bottom line, no matter the human and environmental costs. The more fundamental question this footage raises—and one far more difficult to answer—is why some of our most prominent institutions continue to let Exxon and fossil fuel giants get away with jeopardizing our futures by remaining invested in their deadly core business model and the political ploys it inspires.
Today, over 1,300 institutions controlling nearly $14.6 trillion worth of assets have divested from fossil fuels. They have divested out of the strong moral conviction that when the planet's on fire, it's unjustifiable to invest in the arsonists; out of a recognition that fossil fuels are a perilous bet in a decarbonizing economy, while divestment is a winning one; and as the evidence in favor of divestment grows, out of an understanding that satisfying their legal duties as trustees and fiduciaries demands it.
Meanwhile, some of our most moneyed and powerful institutions—including my own university, Harvard—continue to ignore the obvious. As an alleged alternative to divestment, many of these institutions continue to advocate for a strategy of shareholder engagement—a fundamentally flawed approach that decades ago failed to help end South African apartheid, and now is failing to help end the era of fossil fuels. So long as fossil fuel extraction, development and production remain companies' core business model, there is no room for "engagement." These companies themselves have made that reality abundantly clear, resisting shareholder attempts to further decarbonization and refusing to align with the goals of the Paris agreement.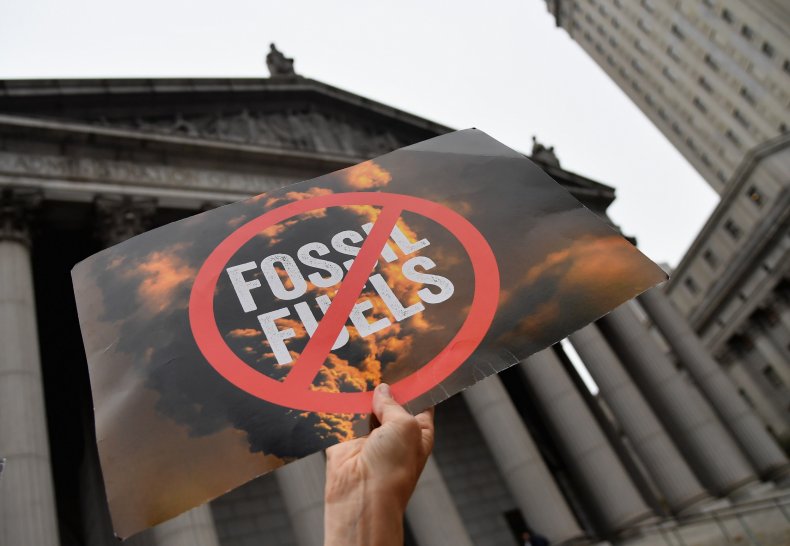 Harvard and other non-divested institutions' argument for shareholder engagement with fossil fuel companies is not merely myopic; it's one that carries deadly consequences. Knowing that the fossil fuel industry (by its own admission) has no plans to embrace a just transition off fossil fuels on a timeline aligned with leading climate science, these institutions are consciously breaching their fundamental fiduciary duty to consider the material risks of remaining invested.
As a result, these laggards are opening themselves up not only to serious reputational risk—undermining the credibility of any espoused commitments to climate action, as well as their standing as an investor—but also to legal risk. Already, a growing student-led movement (championed by students at Harvard University and Boston College, with the assistance of attorneys at the Climate Defense Project) is seeking to force universities' hands. Students around the country are filing complaints with attorneys general, who are tasked with holding nonprofit and charitable institutions (including many universities, who receive tax breaks and other financial benefits as a result of this status) accountable for managing their funds with prudence and in accordance with their nonprofit and charitable missions, as the law requires.
Perhaps, it's unsurprising that institutions like Harvard can get away with such duplicity when political leaders fail to lead by example. Even as President Joe Biden has made historic commitments to climate action and environmental justice, the administration is siding with the fossil fuel industry in critical battles for our futures, from pipeline fights to federal energy policy. The White House, too, will suffer in the long run if it refuses to tackle fossil fuel investments as a whole—undermining its global reputation on climate, not to mention the nation's economy.
Ten years ago, the divestment movement began because young people recognized that the fossil fuel industry, and its political and economic power, represented the primary obstacle to a just and sustainable future. Today, the industry's inability to change is clearer than it's ever been—as is the complicity of institutions who remain invested in it—but its power is in rapid decline. At a moment when we can't afford any more delay in achieving a just transition off fossil fuels, it's also clear that it's up to everyday community members and grassroots activists to keep dismantling the fossil fuel industry's reign, especially by turning up the heat on every institution and official who's sided with the industry.
Ultimately, history will tell who embraced a fossil fuel-free future, but equally as powerful, it will tell who fell into obscurity trying to defend an indefensible status quo—any undercover video footage documenting it will just be an added bonus.
Ilana Cohen is a junior at Harvard University and an organizer with the Fossil Fuel Divest Harvard campaign.
The views expressed in this article are the writer's own.