Prehistoric Sloth, Otter and Whale Bones Unearthed by L.A. Subway Construction
Updated | A subway construction site in Los Angeles has yielded yet another set of prehistoric bones. The latest discovery includes fossils of a giant sloth, as well as an ancient sea otter and whale.
These findings are just the latest at the dig to offer clues to the city's prehistoric past. Construction workers stumbled upon the bones of other mammals last summer that were alive thousands of years ago.
Paleontologist Ashley Leger leads the team on the Los Angeles Metro archaeology dig. Although there were a number of initial finds, including prehistoric mammoths and mastodons, for months the team was unable to find new bones, CBS News reported. The new discovery came just after they moved the dig site to tar pits closer to Beverly Hills.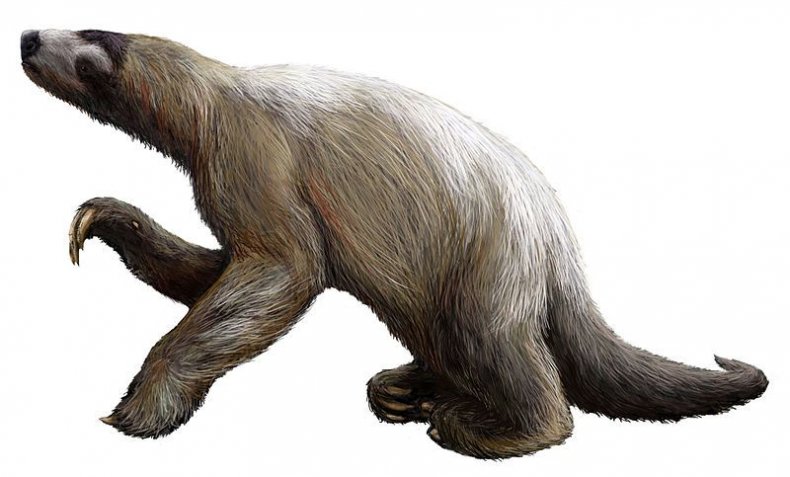 Although these creatures may have the same names as mammals still on Earth today, Leger explained that they would bear little resemblance.
"You think sloth, you think slow-moving, small, cuddly," Leger said, according to CBS Los Angeles. "These are huge. They're taller than I am."
The bones were found at the site of the Metro Purple Line Extension Project. The Los Angeles County Metropolitan Transit Authority originally hired Leger to carry out fossil excavations in the area after workers unexpectedly found bones of ancient creatures while digging for the Metro expansion, USA Today reported. Leger, of Cogstone Resource Management, is also working to teach Metro workers how to identify ancient fossils so that they may preserve them if they come across them.
The dig is only about 80 feet deep into the area surrounding Beverly Hills, yet reveals a treasure trove of clues pertaining to how the area was thousands of years ago.
"I see the history of Los Angeles.... Hundreds of thousands of years ago, animals like whales were swimming in the ocean that was in that exact same area," Leger told CBS News. "Yes, it's mind blowing to think about, but really exciting."
Correction: An earlier version of this article referred to the incorrect Los Angeles subway construction project; the bones were found at the site of the Metro Purple Line Extension Project.