Folsom Prison Inmate Pleads Guilty to Directing Sex and Drug Trafficking Ring From Prison Cell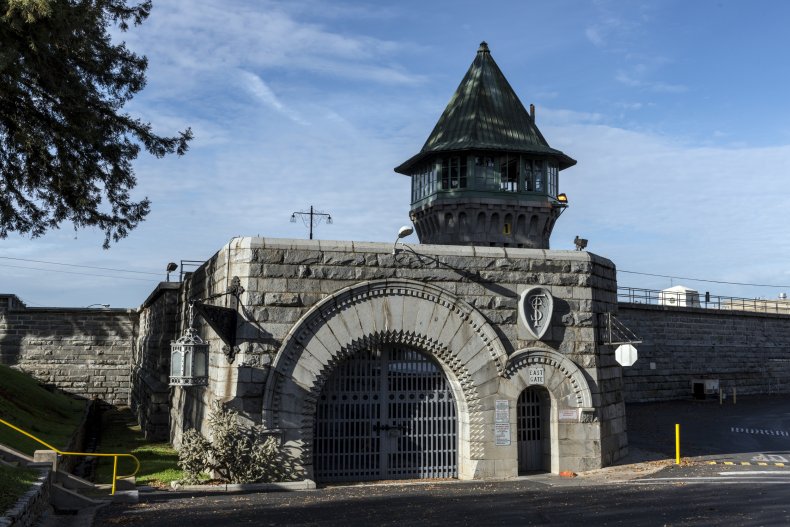 A Folsom State Prison inmate has pleaded guilty to operating a drug and sex trafficking ring from his prison cell in Represa, California, where he was already serving an eight-year sentence for directing the prostitution of another woman.
The defendant, Foster Shane Gaines, 42, was indicted by a federal grand jury in September 2018 on charges of leading a sophisticated drug distribution ring in Virginia while incarcerated on the other side of the country. Gaines—also known as "Money," "Goldie" or "D"—is said to have had a contraband cellphone smuggled into his cell, allowing him to carry out the transnational delivery of methamphetamine beginning in late 2016 to co-conspirators in Virginia.
Two of the Virginia-based members of the ring who were charged in the same criminal case, Ryan Brandon "Casino" Little, in his early 30s, and Tykweyzha Lshae "Shae" Sanders, in her early 20s, themselves pleaded guilty in or around December 2018.
"Gaines directed a drug and sex trafficking organization from the confines of his state prison cell," G. Zachary Terwilliger, United States attorney for the Eastern District of Virginia, said in a press release. "His crime was brazen, dangerous, manipulative, and inflicted untold mental, emotional, and physical harm on some of our community's most vulnerable individuals."
As part of his plea, Gaines also admitted to directing a sex-trafficking conspiracy, using a contraband cellphone to enlist women he could prostitute, post advertisements for potential customers, communicate with customers, and arrange for their transportation.
The trafficking ring, largely operating in Tidewater, Virginia, involved 10 adult women and two underage girls. They were often doped with cocaine, marijuana or methamphetamine, according to a plea agreement reached with Little.
Little leased a house in Norfolk that could be used by the women for commercial sex acts. Upon Gaines' direction, he said, Little installed internet-connected cameras throughout the house, including in the bedrooms and living room. Gaines was able to monitor the activities of the women and girls ensnared in the ring on his cellphone in Folsom State Prison.
Upon raiding Little's home, agents recovered narcotics, a .380 caliber pistol and around $500 in cash. Gaines also arranged for a professional photographer to take sexualized pictures of the women, which were then used in solicitations for clients. The proceeds of the sex trafficking operation, around half of which went to Gaines himself, were mailed to him in cash or prepaid debit cards.
Gaines ultimately pleaded guilty to two of the counts against him, both involving conspiracies to either distribute drugs or promote sex trafficking. Each charge carries a mandatory minimum penalty of 10 years' imprisonment.
"Gaines didn't learn his lesson. Even though he was already serving a prison sentence in California, he brazenly used contraband cell phones to lead a meth and sex trafficking conspiracy while incarcerated," Michael K. Lamonea, assistant special agent in charge of Homeland Security Investigations (HSI), Norfolk, said in a press release. "Thanks to HSI and our law enforcement partners, we were able to take down this drug and sex trafficking ring and rescue multiple minor victims."
Lawyers for Gaines, Little and Sanders did not respond to an immediate request for comment.