Four in 10 Republicans Don't Recognize Biden As President-Elect, Poll Shows
A new survey from Ipsos/Reuters found that 4 in 10 Republicans do not think Joe Biden is the president-elect, compared to almost every Democrat who said Biden has won the White House.
The national opinion survey, which ran after most news outlets called the race for Biden after he expanded substantial leads in key battleground states on Saturday, found that while nearly 80 percent of Americans recognized Biden as the winner of the election, fewer Republicans agree.
Of those polled, 13 percent of Americans said the election has not yet been decided, 3 percent said President Donald Trump won and another 5 percent said they do not know.
Although Biden made a victory speech on Saturday night and several leaders around the world have congratulated the Democrat on his win, Trump has yet to concede the election. The Constitution does not require a candidate to concede an election, but Trump would be the first president not to do so.
Instead, Trump has since made baseless claims of widespread voter fraud that has resulted in the election being stolen from him.
These messages have been echoed by his Republican counterparts. Yesterday, U.S. Attorney General William Barr authorized federal prosecutors to investigate allegations of voting irregularities, bypassing the Department of Justice's longstanding policy which prohibits such actions before an election is certified.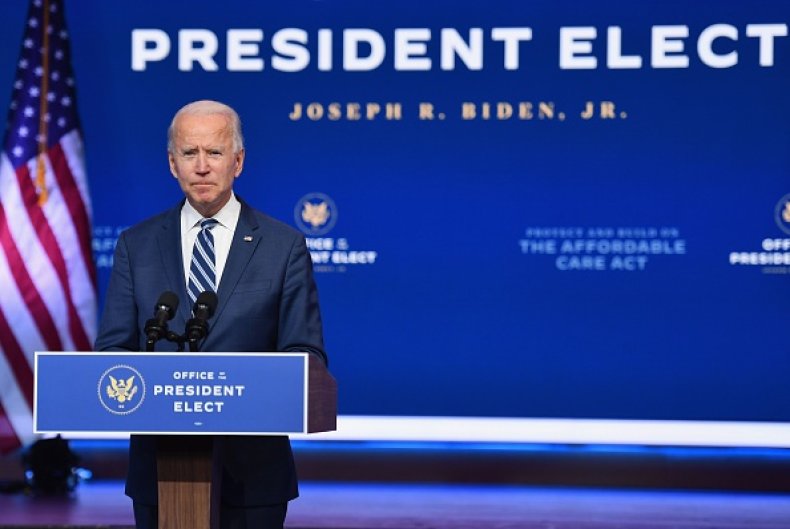 Skepticism raised by the Trump administration around election integrity and election officials seems to have significantly impacted Republican voters.
The poll found that less than 60 percent of Republicans trust their local election officials to "do their job honestly," compared to 83 percent of Democrats.
However, before the weekend, an older Ispos/Reuters poll showed that Republicans had greater trust before Trump made his speech from the White House last Thursday.
The previous poll found that 67 percent of Republicans said the same last week—an 8 percent decrease from the new figures.
Republicans were shown to also be less confident in mail-in and absentee ballots. Only 45 percent said they were being accurately counted, compared with the 72 percent of Democrats who believed the same.
The earlier poll found that the majority of Americans say it is important that all the ballots are counted no matter who wins the election. There is agreement on this from both sides of the aisle with 92 percent of Democrats and 88 percent of Republicans saying they want to see every ballot counted.
Although the final votes are still being tabulated and the Trump campaign has called for recounts in swing states like Georgia, 72 percent of participants think the loser of this year's presidential election will have to declare defeat.
The survey also found that 60 percent of Americans think there will be a peaceful transition of power when Trump's term ends in January.