Four Armstrong, Iowa City Officials Charged With Using Taser Against Civilian for Cash
Multiple charges, including the use of a Taser against a civilian in exchange for money, were filed against the police chief, mayor, city clerk and former city clerk of Armstrong, Iowa by the Iowa Attorney General's Office on Friday.
The 21 charges stem from a multi-year investigation into alleged financial improprieties by city leaders spearheaded by the Emmet County Sheriff's Office and the Iowa Division of Criminal Investigation.
According to a press release from the Emmet County, Iowa Sheriff's Office, Armstrong Mayor Greg Buum, Police Chief Craig Merrill, City Clerk Tracie Lang and former City Clerk Connie Thackery were charged with felony and misdemeanor offenses. Thackery, Buum and Merrill were all charged with ongoing criminal conduct. Lang was charged with fraudulent practice in the first degree.
Investigators alleged that the defendants committed "misappropriation of city funds, the presentation of fraudulent public records, deploying a TASER against a civilian in exchange for cash, and falsification of ledgers to conceal embezzlement," according to the Emmet County Sheriff's Office.
More arrests are pending, according to KTIV. Citing a potential conflict of interest, the Emmet County attorney asked the Iowa Attorney General's office to prosecute the cases.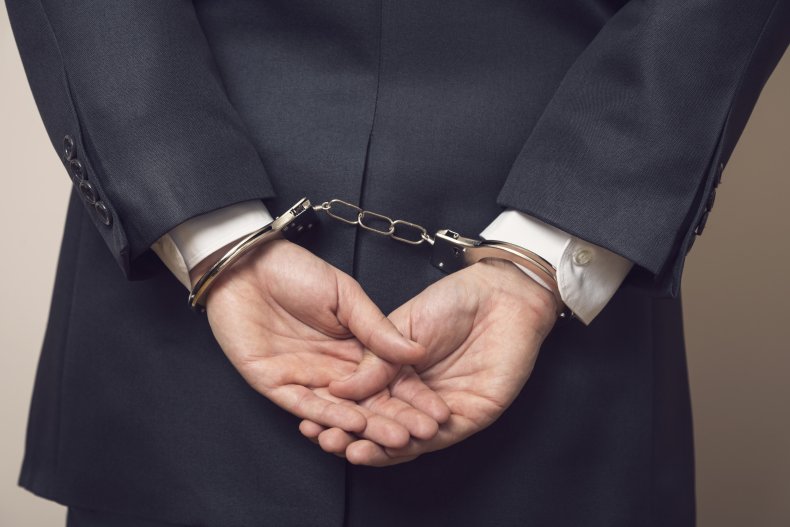 State auditors examined Armstrong's finances between 2015-2016 and found a number of discrepancies. A report from the Office of Auditor of State showed $100,650.10 of undeposited utility collections and "improper and unsupported disbursements." In addition, supporting documentation was not properly maintained, according to the report.
It is currently unclear if the Friday arrests are connected in any way to the findings in the state auditor's report.
Newsweek reached out to the Iowa Attorney General's Office for comment.
City leaders have been caught using public funds for their own personal gain in the past. Henning, Tennessee Mayor Baris Douglas was indicted for theft and official misconduct in October 2020 following an investigation by the state's Comptroller's Office.
Douglas allegedly used the town's Walmart credit card for more than $800 worth of personal items including food, over-the-counter medications and a laptop computer. When asked about the computer by investigators, Douglas said it had been stolen from his vehicle. Douglas told investigators he had not informed any other town officials of the theft.
Douglas contracted a consultant to look into Henning's financial matters, including reviewing the town's contracts, outstanding debt and audit findings.
"Based on interviews and lack of documentation," the report from the comptroller's office read, "investigators could not substantiate that the financial consultant provided any of the services to the town that were outlined in the contract.'