Four Arrested for Child Neglect After 15-Year-Old Found Starving to Death in Family Barn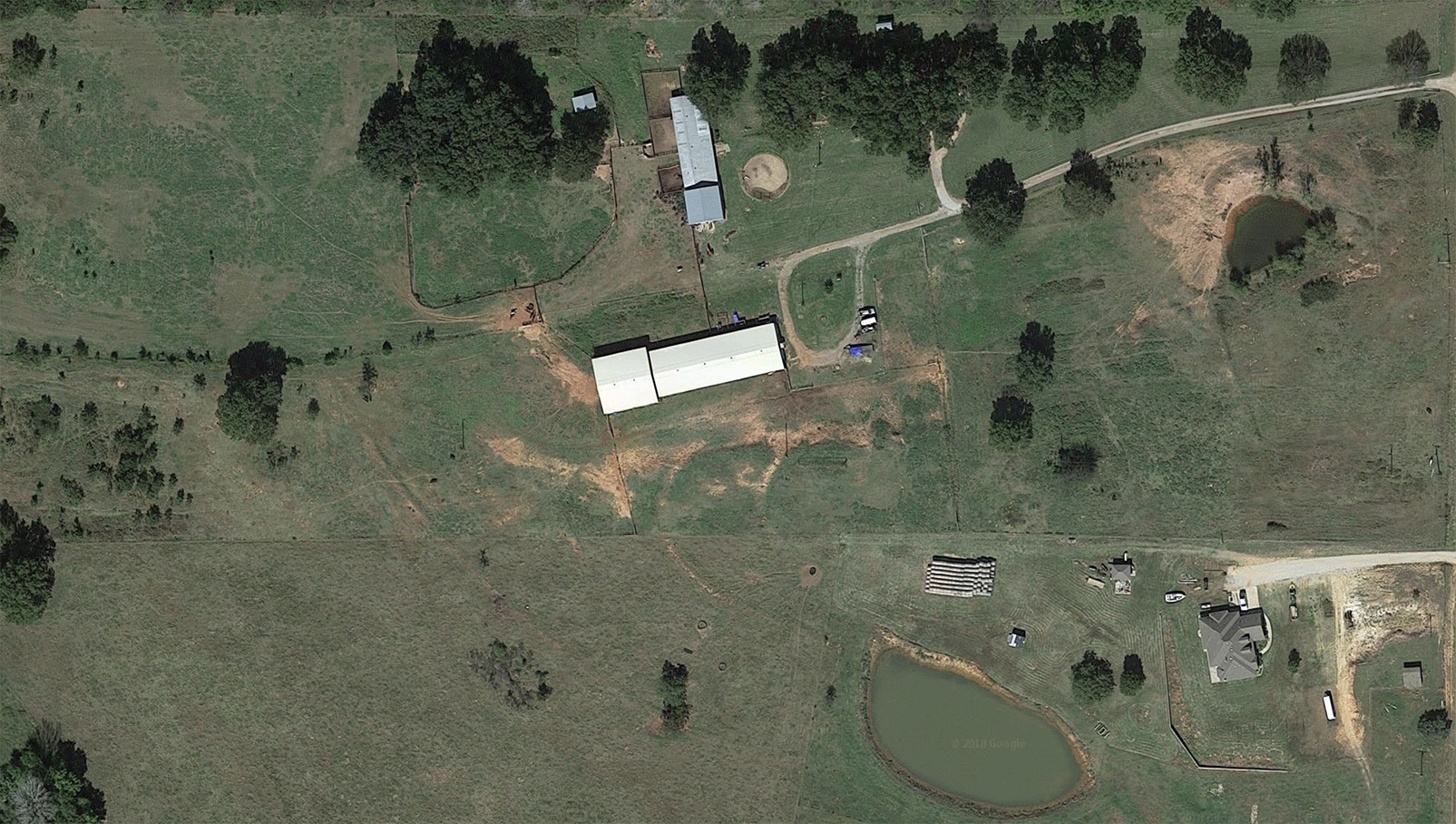 Four people were arrested after authorities discovered a severely malnourished 15-year-old boy living in a family barn in Lincoln County, Oklahoma.
The boy was found on July 12 after authorities received a tip from a concerned passerby, the Lincoln County District Attorney's office said on Thursday. When police arrived at the rural home, they discovered the boy starving to death at his family's barn, KOKH reported.
Investigators found the boy with several broken bones, shotgun pellets in his leg and head wounds, The Oklahoman reported. A court affidavit revealed the boy told police his father had shot him in the leg about a year ago with a 12-gauge shotgun.
An investigator wrote in the court affidavit that "obvious wounds were apparent to the top of the child's head." The boy told investigators that the wound had become infected with maggots. His father "treated this by digging out the maggots and closing the wound with superglue," the affidavit revealed.
Lincoln County First Assistant District Attorney Adam Panter said on Thursday that the boy weighed about 80 pounds when he was found. "He was malnourished and had suffered abuse," Panter told The Oklahoman. "Doctors said he was within a week of death."
Police searched the home on the residence and found the boy's family and the family's livestock to be well-fed. The boy reportedly told police that he had been surviving by eating sticks, leaves and grass for nearly two years. He was not allowed to sleep in the house.
The boy's father, Jimmy Lee Jones Sr., 34, stepmother, Amy Jones, 46, and two older brothers, Jonathan Luke Plank, 20, and Tyler Joe Adkins, 24, were arrested on child neglect complaints. Jones Sr. also faces a complaint of child abuse by injury, KOKH reported.
The Department of Human Services also removed a 4-year-old child from the home. The boy was taken to OU Medical Center, where he is in fair condition, Panter said. He may have to undergo surgery to remove twigs and grass from his stomach and will likely have to be in the hospital for at least a month, Panter added.
"We're incredibly thankful that someone called.…They literally saved this child's life," Panter told The Shawnee News-Star. "He could have died and been buried on that property and no one would have ever known."
Jimmy and Amy Jones are being held at Lincoln County Jail. Plank and Adkins are jailed at the Pottawatomie County Public Safety Center. Formal charges have not yet been filed, The Shawnee News-Star reported.