Four Arrested in Italy and Kosovo Over Pope Threat: Reports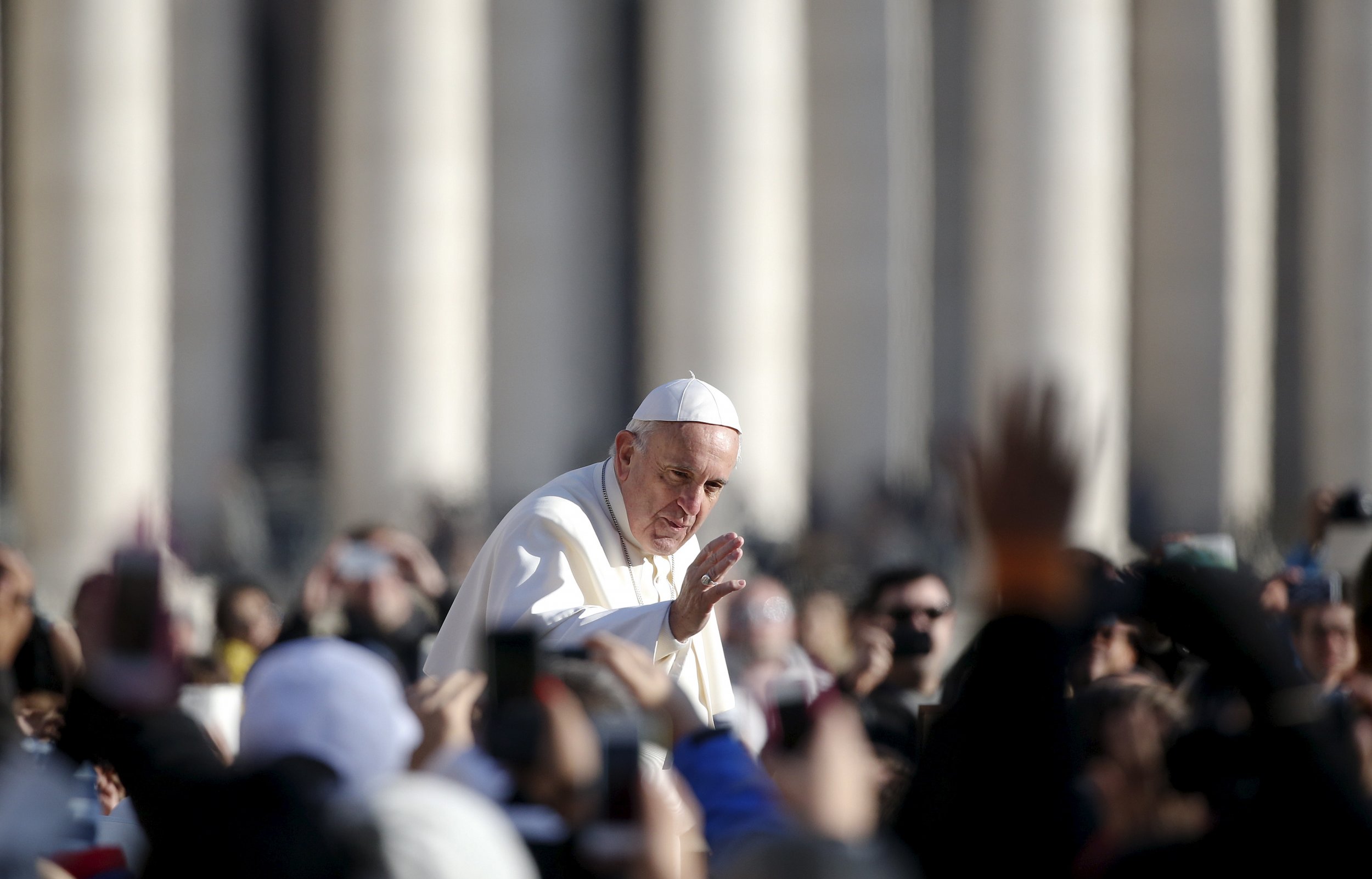 Four alleged extremists with connections to the Islamic State militant group (ISIS) are accused of making threats against Pope Francis and have been arrested by Italian and Kosovan police, AP reports.
Three suspects were arrested on Tuesday in Italy while one ethnic Albanian suspect, whom authorities describe as the group's leader, was arrested in Kosovo. A pistol and rifle were seized from the suspect in Kosovo, and two of the men detained in Italy were being removed from the country under anti-terrorism legislation.
Reuters reports the ringleader's name as Samet Imishti, who had combat experience outside Kosovo, according to Italian authorities, and that all four men are of Kosovan origin.
The men were very active on social media, including on a Facebook group associated with Kosovar nationals who have traveled to Syria to fight for ISIS. One of the social media messages posted by the men appeared to be a thinly-veiled threat against the 78-year-old pontiff, who has previously been the subject of ISIS propaganda.
The message read: "Remember there won't be another pope after this one. This is the last one."
According to Italian police, social media posts by the men reportedly also included threats against a former U.S. ambassador to Kosovo and messages celebrating the attacks in Paris on November 13, in which multiple assailants killed 130 people at various locations across the French capital, warning that "this is only the beginning."
Italian authorities carried out searches in four locations—Brescia, Vicenza, Padua and Perugia—as part of their operation. Giovanni De Stavola, counter-terrorism head in Brescia, said that the weapons seized in Kosovo showed that the group were ready to act.
Pope Francis, who returned on Monday from a six-day visit to three countries in Africa, has spoken out against religious fundamentalism and extremism. In Kenya, the pope condemned the "barbarous attacks" committed by militants citing religious justification. The comments were particularly relevant in Kenya, which has been subject to periodic attacks by the Somali militant group Al-Shabab.