Four Burundi Officials to Face U.S. Sanctions as Genocide Fears Remain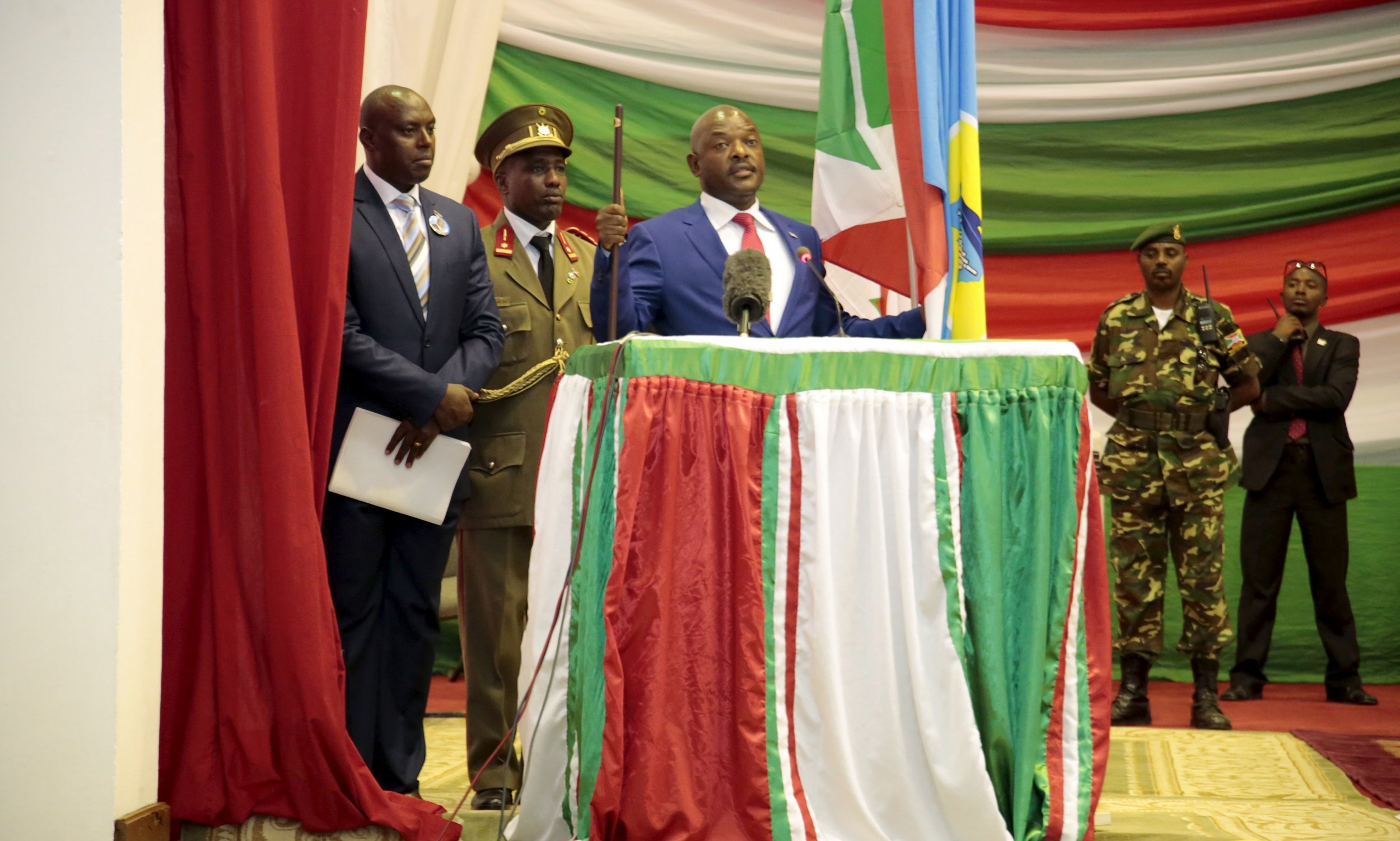 Four Burundian officials are to face sanctions from the U.S. for their part in ongoing violence that has killed at least 240 people since April, the BBC reported.
Current and former Burundian politicians will have their assets frozen and be subject to visa restrictions, the White House said, after it received "multiple, credible and ongoing reports" of a range of abuses by security forces, including targeted killings, torture and random arrests.
The White House also said that the Imbonerakure—the youth militia associated with President Pierre Nkurunziza's ruling party—has been reported to be involved in ongoing violence.
U.N. officials warned at a Security Council meeting in November that violence in Burundi was escalating rapidly and taking on an increasingly ethnic dimension amid fears that the country could be at risk of genocide . Burundi is largely made up of two ethnic groups, Hutu and Tutsi, comprising 85 and 14 percent of the population respectively.
Earlier in November, Paul Kagame, the president of Burundi's neighbour Rwanda, warned the Burundian government to learn the lessons of his country's history. Almost 1 million Tutsis and moderate Hutus died during the 1994 Rwandan genocide.
The UNSC unanimously adopted a resolution in November that called on all parties in Burundi to resolve the situation and opened the way for the potential deployment of further U.N. peacekeeping forces in the East African country.
The officials facing U.S. sanctions are: Public Security Minister Alain Guillaume Bunyoni; deputy director of Burundi's national police force Godefroid Bizimana; former defense minister Cyrille Ndayirukiye; and former intelligence chief Godefroid Niymombare.
The White House said that "recent dangerous rhetoric by government officials" risked inciting further violence, which it said arose following Nkurunziza's decision to run for a third presidential term. Political opponents of Nkurunziza's government have also resorted to violence, the White House said.
Nkurunziza won the country's election in July with 70 percent of the vote. However, opponents claimed his decision to run was unconstitutional, and the head of Burundi's military launched a failed coup to take control of the country in May when Nkurunziza was out of the country.
The ongoing violence has led to the displacement of almost 220,000 people, mostly to neighboring Tanzania and Rwanda, according to figures from the U.N. Refugee Agency.