Are 4 Day Weeks the Answer to Problems Facing America's School Districts?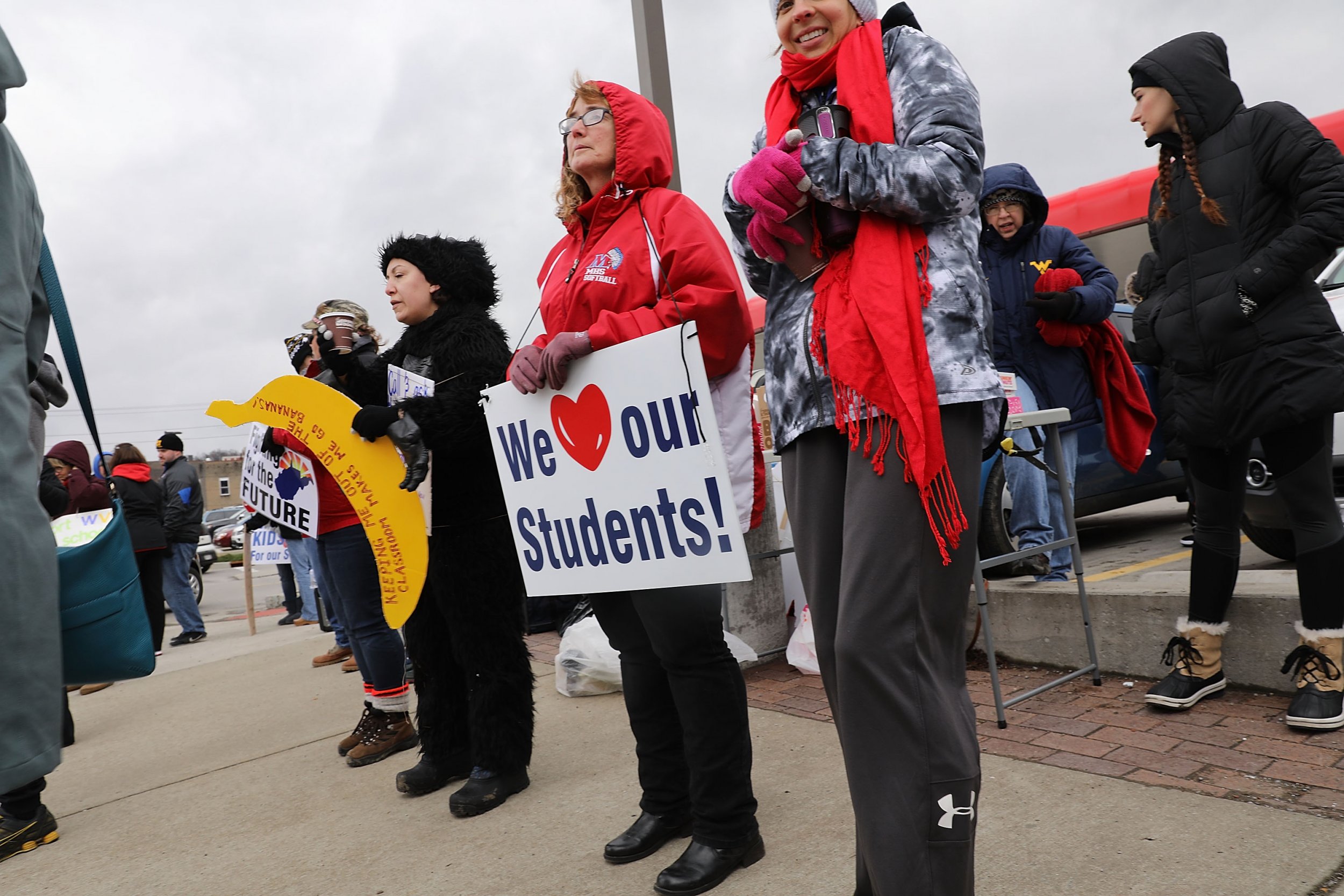 As funding questions persist and states face the possibility of West Virginia-style teacher strikes, more school districts across the country are asking whether changing to a four-day week could answer a number of their problems - or even prove beneficial to students.
A practice traditionally isolated to rural communities, more urban districts are considering the change.
For Dr. Chris Fiedler, the superintendent of the 27J district in the north eastern suburbs of Denver, Colorado, the reason for the change was simple: "it's an underfunding issue."
From the next academic year, schools in the district will no longer have classes on Monday - instead, Fiedler told Newsweek students of all ages will have four, slightly longer, days of school on Tuesday to Friday.
Elementary school kids will start 40 minutes earlier, at 7:50am, then leave school at 3:30pm, while high school students have classes from 8:30am to 4:32pm. That start time is in line with research on adolescent sleep patterns, Fiedler said, while the two minutes at the end that might seem arbitrary make sure the district stays in line with laws about teacher-student contact time.
The plan is to use that extra day to give teachers more time to plan for the week, Fiedler says, and hopefully introduce other programs on that now-free Monday to help student development.
"We are the lowest funded school district in the Denver metro area," Fiedler said. The last six times the district has gone to voters with a measure to increase funding, they've failed - alongside that they've seen a large growth in numbers and are now serving around 18,000 students.
"We've done more with less for a long, long time," Fiedler says. "We want to be competitive in terms of putting quality teachers in front of kids, we know that's the biggest impact on the students' learning on a daily basis." Recently, the district has hired young teachers who would only stay a few years before finding higher paying jobs elsewhere.
They don't have to look very far. In a nextdoor district, where Fiedler's wife is a principal, their funding is about $1,000 per student over Colorado's Student Finance Act funding; in 27J, Fiedler says that amount is just $43.
"People want to make the argument that money is not everything but at some point more money means more teachers so you can reduce class sizes," Fiedler says, "more money means higher additional counselors so we can address some of the mental health issues our kids are facing, more money means additional programs, we don't offer a lot of things that our neighboring school districts do."
Traditionally, financial desperation had led school districts to make the change to a four-day week, Georgia Heyward, a research analyst with the Center on Reinventing Public Education told Newsweek, but its research suggested that other factors were becoming more central.
In 2015, Heyward and a colleague interviewed 20 superintendents in rural Idaho and Oregon in school districts that had either made the change or were flirting with the idea of cutting a day. "For them, even though the cost savings are very minimal and those districts knew that, it still makes sense because it reduces travel time, they could plan for sports activities... they tended to be fairly happy with the schedule change."
Being happy with the change doesn't necessarily mean it was any better for the kids though. While during the research they found lots of enthusiasm for the new schedule, a study in Montana suggested that early gains in achievement fall off after a few years.
"Essentially, complacency sets in and people stop seeing that four day week as an opportunity for teachers and students but instead see it as just a right that families and teachers have," Heyward said. Though, one metric that does appear to increase is attendance rates for both students and teachers.
Related: Oklahoma Is Using Bulletproof Storm Shelters At Elementary and Middle Schools
In general, parents and teachers are supportive of the change too - but not all of them. One survey in Missouri found that parents of kids who were only elementary aged or who needed special education provisions were more likely to support a return to the five day week.
Worryingly though, there's not much data, Heyward says. Even the number of districts which have schools on a four-day week is hard to say - recently Heyward was able to identify 470 districts for certain but says she conservatively estimates that there are around 500.
That number appears to be rising. Though she admits there's not strong data, her sense is that less districts are turning back to five days and more are looking towards it. There's also a "domino effect" in rural counties, she says. In small districts that are more likely to collaborate with other nearby small districts, there's pressure to change to the four-day schedule if nearby districts have made the move.
In Colorado now, 55 percent of the school districts have at least one school that has a four day schedule, if not the entire district. In New Mexico, according to Heyward's data, its 43 percent of the districts.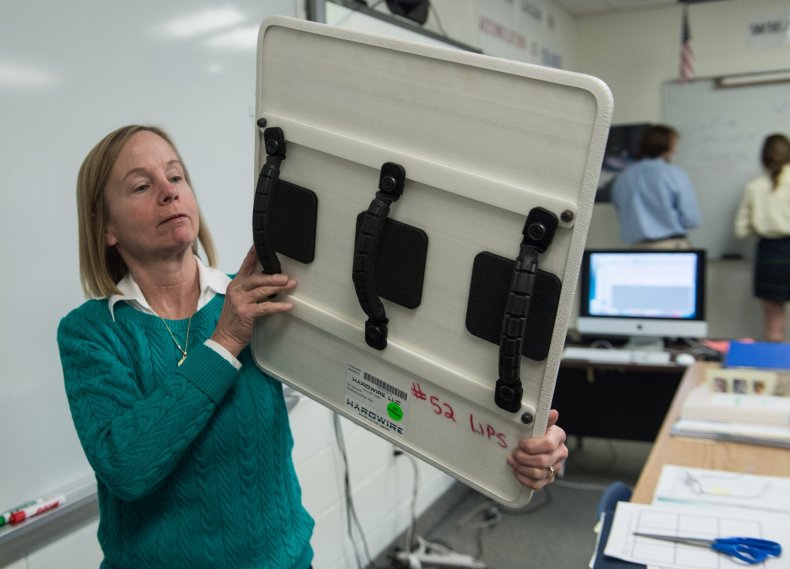 Fiedler sees some commonality between his Denver district and more rural ones, the small tax base, but he's planning on tracking a number of metrics to see how the change affects the students and the wider community.
Alongside graduation rates and SAT scores, he's planning on tracking average home prices in the area. He'll also look to see whether staff turnover, retention and application rates change at all.
Fiedler is hoping that the move will help lessen the pressure on teachers. When one of their surveys found that 75 percent of the teachers self-reported themselves as chronically stressed, some of his colleagues were surprised. "I'm not surprised by that number at all," Fiedler says, but he's wondering if it's about to change.