80% of Russians Unaware of Navalny's Anti-Crisis Protest This Sunday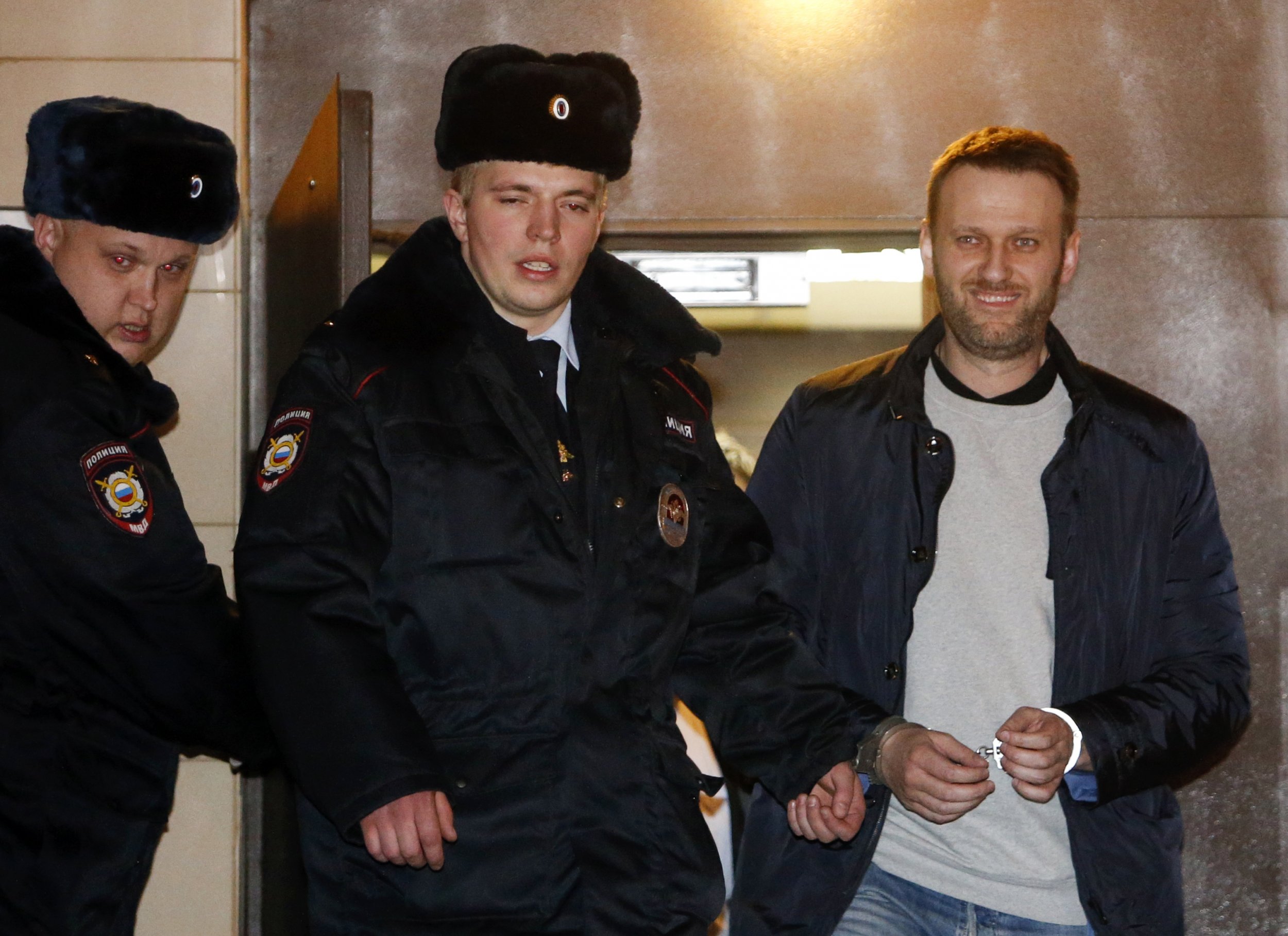 81.2% of Russians have no idea Kremlin-critic Alexei Navalny is planning an anti-crisis protest in Moscow this Sunday, despite his exploits in the last two months which include at least three run-ins with the police and a public endorsement from Kremlin dissident Mikhail Khodorkovsky.
Only 18% of Russians are aware of Navalny's upcoming manifestation according to a poll by the independent Russian pollster the Institute for Regional Priority Projects, which asked a sample of 1,600 Russians across the country's 43 regions about the state of the opposition in the country.
More specifically, only 27% of Muscovites were reportedly aware of the protest, despite the fact it is due to take place in the capital city this weekend, while only 22% of everyone asked said they believed mass protests could push the government to tackle the financial crisis.
When informed that the upcoming march would protest for government reform, respondent were asked what they would like to see reform in and 21% indicated they would like "fairer elections", 35% indicated they would like the government to "end military and any aggressive actions toward Ukraine" and 39% answered they would like the government to crack down on corruption. Navalny's Progress Party has been vocal on all three of these issues in the run-up to the protest.
Despite the fact that the majority of Russian's are seemingly ignorant about it, plans for Navalny's 'Russian Spring' march are pressing ahead, although the opposition leader himself will not be able to attend having been arrested earlier this month and sentenced to 15 days in jail for leafleting in Moscow - an apparent violation of his existing charges.
Navalny is currently serving a three and a half year suspended sentence after a Moscow court found him guilty of embezzlement in December, in a shock trial which also saw his brother sentenced to prison under the same charges. The legal proceedings against Navalny have been condemned by the EU as "politically motivated" .
Navalny's fellow campaigner Leonid Volkov has since taken charge of his blog and will be at the helm of the protest. Preparations have continued as Volkov posted a final briefing for the canvassing campaign yesterday, writing that a total of two million roubles had been raised, which had paid for the protest's PR campaign.
920,000 leaflets have been printed, of which 600,000 are being specifically distributed to homes in south and southeastern Moscow, near where the protest is taking place. Additionally 20,000 stickers and 7,500 posters are also being distributed out by volunteers across Moscow. According to Volkov, the online advertisement for the march has been viewed by over 15 million people.
The march is set to take place in Moscow southeastern suburb of Maryino though no estimates have been made on how many will attend. Navalny's initial application for the protest, made earlier this month, indicated the protest would be attended by as many 100,000 supporters and initial plans was for it to take place on Moscow's central Tverskaya street.
At the time of publication, 13,000 people had said they were attending on the Facebook page for the event. 15 other protests organised by sympathisers of Navalny have also been organised and are due to also take place on Sunday in other Russian cities, including St. Petersburg, Yekaterinburg and Kaliningrad.
The protests are set to kick off simultaneously at 2pm, however reports of opposition to the demonstrations are already developing.
The head of Maryino local council Tatyana Dorofeeva has instructed council workers to ask locals not to take to the streets, Russian news website Yod reported, crediting an anonymous council worker as a source.
Meanwhile the organiser of one of the spin-off protests in the city of Voronezh, Alexander Boldyrev was attacked by three strangers today who threw a green paint in his face while he was out with his son, reports Russian news site Meduza.