Four Florida Teens Accused of Running Over Mother in Botched Romantic Rivalry
Four Florida teenagers are in jail and have been charged with attempted felony murder and burglary with assault after allegedly running over the mother of a romantic rival on Monday. The mother is reportedly hospitalized in critical condition and remains unresponsive.
On Monday afternoon, the teens—18-year-old Elijah Stansell, a 16-year-old boy, a 15-year-old girl and a 14-year-old girl who will remain unnamed because of their minor status—arrived at the home of a teen boy to "handle" an ongoing romantic dispute, the likes of which haven't been disclosed by police, according to the Polk County Sherriff's Office.
Three of the teens began "banging" on the rival's front door. The rival then emerged from a side door and entered his home's carport to see who was knocking. At that point, Stansell and the 16-year-old allegedly entered the rival's home and physically attacked him while the 14-year-old recorded it on her cell phone, according to an affidavit obtained by ClickOrlando.com.
When the rival's mother suddenly arrived home, the alleged attackers fled to their van parked across the street. The mother then began taking photos of the teens and their vehicle with her cell phone.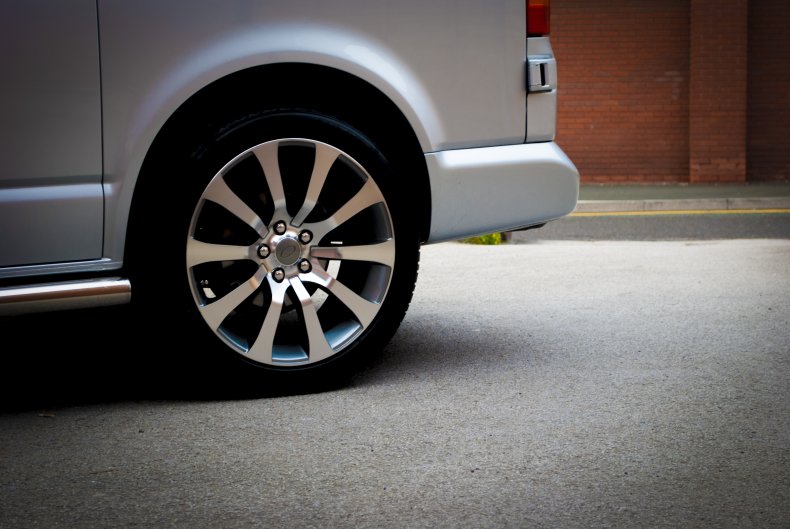 "Though there was enough room for the van to maneuver around her as she stood in the roadway, Stansell intentionally ran into her, then over her, before fleeing the scene," the Polk County Sherriff's Office said in a statement.
The attack was seen by several eyewitnesses and home surveillance videos that captured the attack and the hit and run. One witness, a Polk County utilities employee, followed the van and called 911 to provide the van's license plate number and direction. The van was pulled over by police shortly after.
Records show that the mother is currently in critical condition and unresponsive in the intensive care unit of a local hospital. She has suffered "a severe brain bleed and skull fracture, a broken leg, a ligament injury to her left knee" and an accumulation of fluid in her lungs, ClickOrlando.com reports.
"This was a coordinated, planned attack, carried out by a group of teens who beat up a teen then ran over his mother, leaving her for dead," Polk County Sheriff Grady Judd said. "I can't even fathom teenagers doing something so heinous. Our prayers are with this family."
Stansell has being detained at the Polk County Jail and the three other teens are in the county's Juvenile Assessment Center.
Newsweek contacted the Polk County Sherriff's Office for comment.