Four Hoverboards to Put on Your Holiday Wish List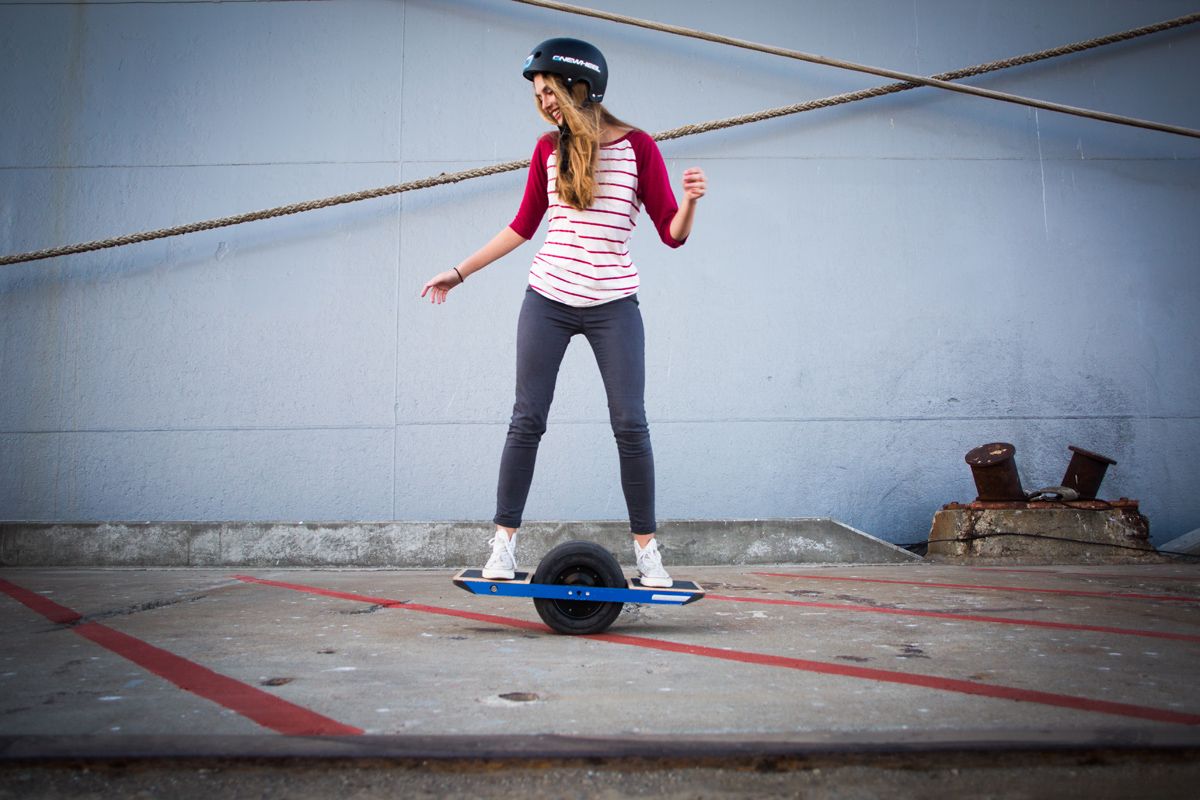 Hoverboard mania is reaching fever pitch across the country, especially in large cities like San Francisco and New York (before the latter decided to ban them). These "hoverboards" don't exactly hover like the ones from Back to the Future, but the one- or two-wheel self-balancing electric scooters still feel very futuristic as the riders glide across pavements and change directions just by how they tilt their body.
The classic two-wheel hoverboards you see most often on the streets or on social media are produced by multiple manufacturers (most are from China), with little aesthetic or technical differences to set them apart from each other.
Be warned: A number of hoverboards have reportedly caught fire or exploded. But if you still want a hoverboard this holiday, here are four to think about.
Best Overall Two-Wheel Hoverboard: PhunkeeDuck ($1,500)
There were plenty of candidates for this high-end two-wheel hoverboard category, from the Hovertrax to the IO Hawk—all costing over $1,400 and looking nearly identical. The $1,500 PhunkeeDuck hoverboard stands out because it is the one you have been seeing on the viral videos and photos on Instagram and Vine. It is the celebrity-designated hoverboard, with John Legend, Justin Bieber and Kendall Jenner riding around on a PhunkeeDuck.
Even beyond the glitz, the PhunkeeDuck holds up very well in the category. It can go up to 12 mph and last six to seven hours on a full battery charge. The board is sturdy and can hold up to 300 pounds. The specifications are nearly identical for the Hovertrax and the IO Hawk, but by the slimmest of margins we recommend the PhunkeeDuck because it's the cool kid in town.
Best Affordable Two-Wheel: Swagway ($400)
While there are hoverboards selling for as low as $270 on Amazon, Swagway is the go-to hoverboard without paying four digits. Again, the aesthetic differences between a Swagway and a PhunkeeDuck are minimal; if you saw a man riding a hoverboard, it would be hard to know if he was on a Swagway or something else.
But what are some of the differences between a Swagway and a PhunkeeDuck to justify the cost difference? Swagway's top speed, at 10 mph, is lower than the PhunkeeDuck's and its weight limit is only up to 222 pounds. Think of the Swagway as a diet PhunkeeDuck.
Best One-Wheel: OneWheel ($1,499)
The one-wheel hoverboard market is a small one. There is the Airheel or the Ninebot One, which both look more like a Roomba put on its side, with two stirrup-like footrests on each side. For a more hoverboard-y design, OneWheel is the way to go, at a price of $1,499. Of the three hoverboards listed so far, OneWheel has the highest top speed, 15 mph, and sports a ridiculously short 20 minutes' recharging time to full battery power. But its minimalistic design does compromise its battery life, which lasts for about six to seven miles, tops.
Best Hoverboard With Bluetooth Speakers: Elecforu ($381)
Some genius came up with the idea that hoverboards should have wireless Bluetooth speakers for riders to play music from their smartphones. While we don't condone playing loud music in public areas, it is a pretty cool feature to have on your hoverboard. Elecforu is the most bang for your buck for Bluetooth speaker hoverboards, at only $381 on Amazon; reviewers were pleased with how loud the speakers were. Add in the flashing three-colored LED lights and you've got the hoverboard most likely to belong in a Pimp My Ride episode.