Four Indicted in LA-Based COVID-Relief Fraud Ring That Sought Millions in Fake PPP Loans
Four California residents were indicted by the U.S. Department of Justice on Wednesday for allegedly attempting to fraudulently obtain more than $5.6 million in coronavirus economic relief.
Richard Ayvazyan, Marietta Terabelian, Artur Ayvazyan and Tamara Dadyan of Encino were charged with one count of conspiracy to commit bank and wire fraud, four counts of bank fraud and six counts of wire fraud. Richard Ayvazyan was also indicted for one count of aggravated identity theft.
According to the DOJ, the four were allegedly "part of a disaster relief loan fraud ring" centered in the Los Angeles area. Members of the ring submitted at least 35 fraudulent loan applications to receive funds from the Small Business Administration (SBA) through the Paycheck Protection Program (PPP) and Economic Injury Disaster Loan (EIDL) program. In some cases, the defendants used false names. In others, they used their real names but submitted information about fictitious businesses.
When the funds were released, the money was deposited into bank accounts controlled by the defendants. According to the indictment, the money was used partially to purchase expensive real estate. In one situation, $3,250,000 of fraudulently obtained funds were used as a down payment for a "luxury home."
If convicted, the defendants could face up to 30 years for each count of conspiracy and bank fraud and up to 20 years for each count of wire fraud. Richard Ayvazyan could also face a two-year sentence for aggravated identity theft.
Newsweek reached out to the SBA for further comment.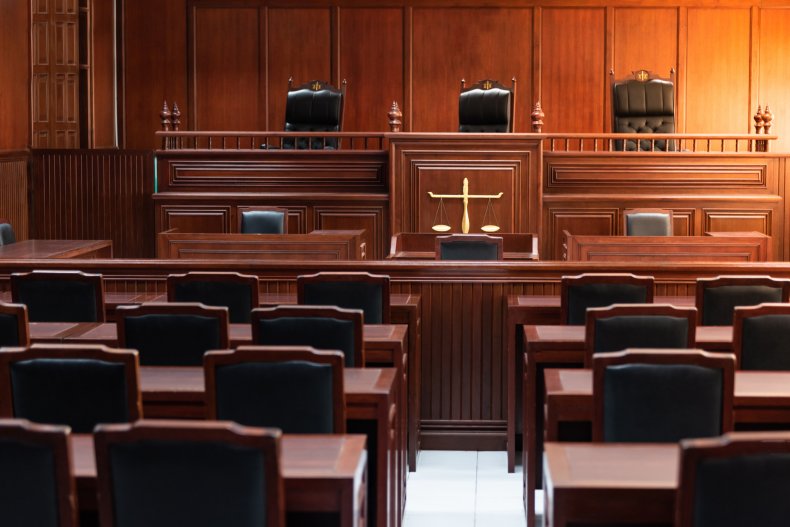 Relief funding from the PPP and EIDL were earmarked to assist business owners with expenses incurred during the coronavirus shutdown. Using relief money for personal expenses is prohibited under the rules of those government programs.
Loans obtained from the PPP were subject to forgiveness with the caveat that business owners used the loan for business-related expenses, such as rent, payroll and utilities. EIDL money was designed to be used for a wider range of business expenses including health care benefits and fixed debt payments. If a business owner obtained loans from both programs, PPP and EIDL monies could not be used for the same purpose.
Information on the SBA website says that the PPP closed in August and is no longer accepting applications from lenders.
A separate group of individuals was indicted on Tuesday for their alleged involvement in a COVID-19 relief fraud scheme which officials said was worth $16 million. According to the DOJ, 7 individuals in Texas and Illinois submitted at least 80 false submissions for PPP funding. The money was used by the defendants for items such as vehicles manufactured by Porsche and Lamborghini.
According to the DOJ, loan submissions allegedly submitted by the group included false tax records and fraudulent payroll expenses. Some of the money obtained through the loans was laundered through checks issued to fake employees from businesses that had received PPP money.
"Some fraudsters create the most complicated schemes to steal money from the taxpayer," said Southern District of Texas U.S. Attorney Ryan Patrick on Tuesday. "Just imagine how productive they could be if they put their creativity and effort into noble and useful work."