Four ISIS Suspects Arrested and Weapons Seized in Denmark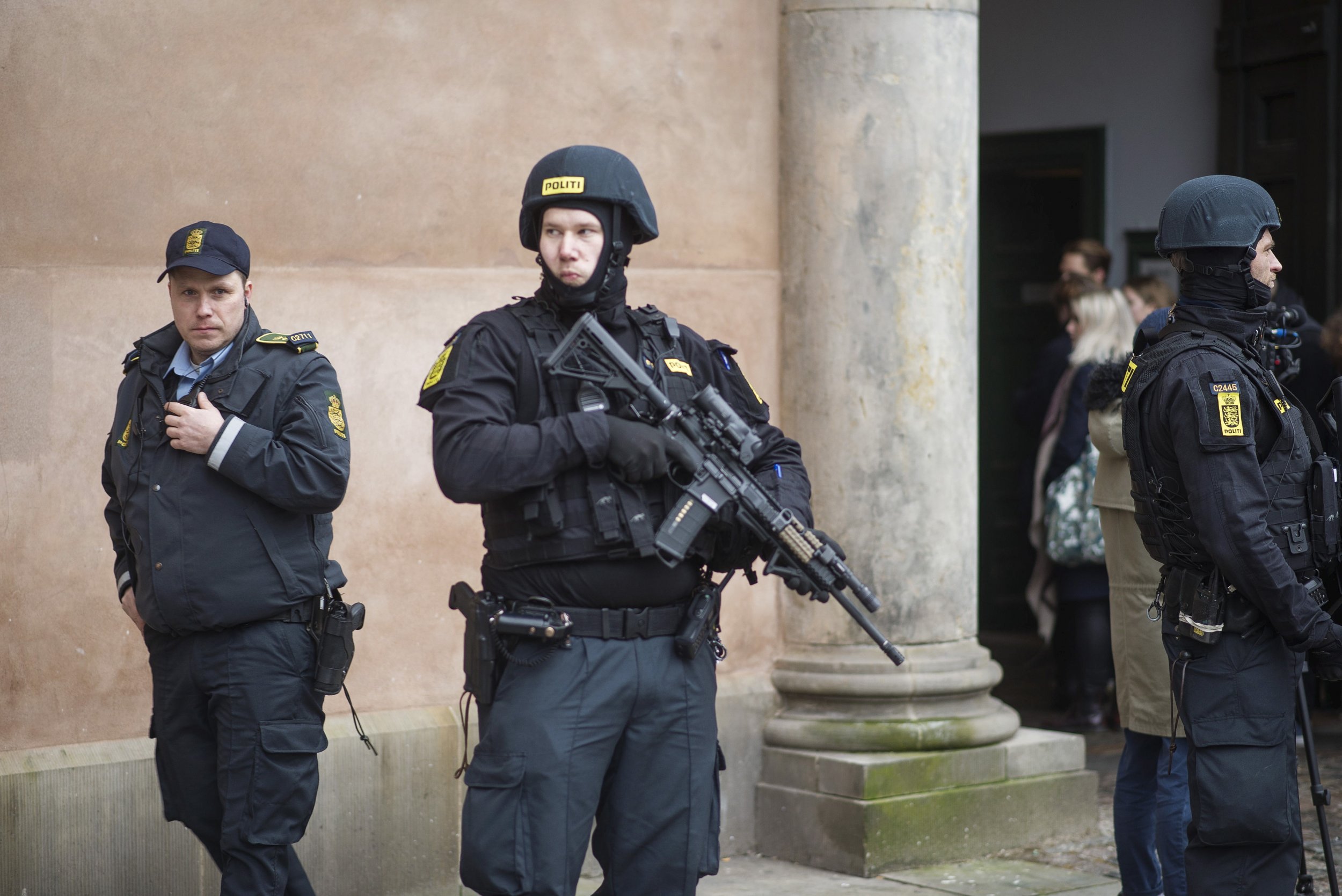 As European intelligence services battle to counter the threat of homegrown jihadis in the aftermath of the Brussels attacks, Danish authorities arrested four suspected Islamic State militant group (ISIS) members on Thursday.
Danish police and Denmark's PET intelligence service seized weapons and ammunition in raids to arrest the suspects in Copenhagen. But it remains unclear if the four, suspected of enlisting for ISIS in Syria, had been plotting an immediate attack in the Danish capital.
Copenhagen police are yet to divulge the gender or the identities of the suspects but they are accused of joining ISIS in Syria to plot extremist attacks. Danish media showed armed police in the Copenhagen suburb of Ishoej and the city's neighborhood of Tingbjerg.
"All four suspects are accused of having violated the penal code… by allowing themselves to be recruited by IS in Syria to commit terrorists acts," the Copenhagen police said in a statement, Reuters reported.
The four are to appear before a court on Friday in a closed hearing. Police said that more arrests could take place in relation to the ISIS cell. Only one person has ever been tried for the same extremism offense under Danish law, a 23-year-old man charged in December 2015 whose trial is to begin in May.
Danish security services are prioritizing the capital city after a shooting at a Copenhagen free speech event and synagogue in February 2015, in which two people were killed.
In a propaganda video released on Monday, the radical Islamist group identified Rome, London and Berlin as the possible next targets for deadly attacks on the continent's soil. The release came after ISIS's triple suicide bombing in Brussels that left at least 35 people dead at a metro station and the city's international airport.
Security services estimate that more than a 1,000 Europeans who have traveled to join radical Islamist groups in Syria and Iraq have returned to their home countries. PET said in October 2015 that some 125 Danish nationals had traveled to join ISIS in Iraq and Syria, with 27 of them dying while fighting for the group.