Four Killed in Argument Over $1,400 Stimulus Check, Family Says
The man suspected of fatally shooting a family of four at a home in Indianapolis on Saturday night reportedly flew into a rage when his former partner refused to split her recent $1,400 stimulus check with him.
Malik Halfacre, 25, demanded Jeanettrius Moore give him half of her COVID-19 relief payment in an argument that culminated in the deaths of four people, including a child, the victim's family says.
Officers initially responded to reports of a shooting at 253 North Randolph Street just after 9:35 p.m. to find a woman shot in the upper back, the Indianapolis Metropolitan Police Department (IMPD) said in a news release on Monday.
When questioned by officers, the woman directed police to a home one block away at 338 North Randolph Street. Inside, officers discovered the bodies of 7-year-old Eve Moore, 23-year-old Daquan Moore, 35-year-old Anthony Johnson and 44-year-old Tomeeka Brown.
All four were pronounced dead from gunshot wounds.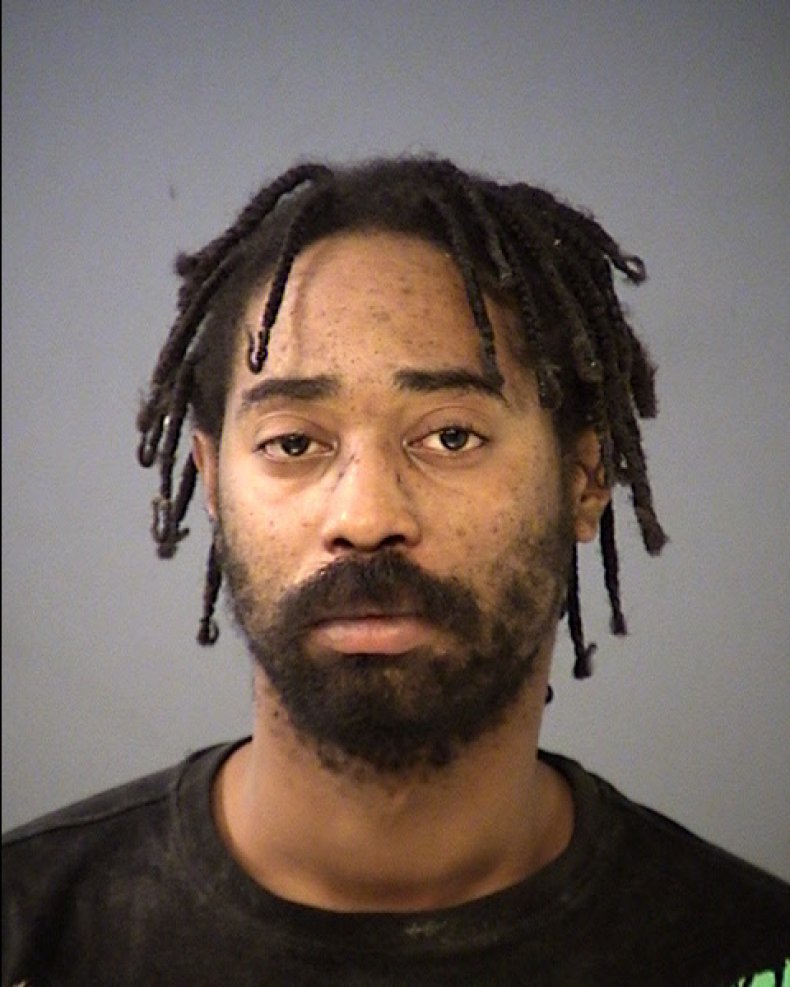 Police said the suspect, Malik Halfacre, allegedly fled the scene in a 2012 Chevrolet Impala and took his daughter, six-month-old Malia Halfacre, with him. Detectives located the infant around 5:30 a.m. on Sunday safe and unharmed.
Halfacre was arrested the same day for his alleged role in the murders after an hours-long standoff at a residence on the 6200 block of Eastridge Drive.
Moore's family said the young mother and only surviving victim of the attack worked hard at a beauty supply shop to support herself and two little girls.
"He wanted some of Jeanettrius' tax money, stimulus money," Moore's cousin Wendy Johnson told CBS4. "She had just got her money, and he wanted half of her money."
Johnson said Moore told her she had refused to hand over the cash the day before Saturday night's attack.
"She said, 'No, you don't deserve any of this. I work. I take care of our child. You don't do anything,'" Johnson said. After Moore reportedly agreed to give Halfacre $450, telling him he could "take it or leave it," Halfacre was apparently still dissatisfied, threatening he was "gonna get that money."
The following evening, Johnson said Halfacre returned, continuing to demand the money and rifling through Moore's purse.
"Malik came back in the house asking, 'Where's the money?'" Johnson said.
She also alleged Moore's brother, Daquan Moore, was shot by Halfacre for attempting to stand up for his sister.
"Daquan was trying to save his sister. He was taking up for his sister," Johnson said. "He stood up and said, 'You cannot have the money. You cannot have her money.' That's what she said and pushed Malik, and Malik pulled out the gun and just started killing everybody.
"He shot Daquan first. He shot Anthony. He turned around, and he shot my Auntie Tomeeka. My Auntie Tomeeka said, 'Malik!' and he shot her again. He came back and shot Daquan for the second time and somewhere between little baby Eve got hit somewhere and she was screaming, she was screaming."
Moore managed to escape, running to neighbors for help. Hours later, her 7-year-old daughter, brother, mother and cousin would be found dead in the home.
IMPD Deputy Chief of Investigations Craig McCartt corroborated part of the family's story and confirmed the shooting came at the end of a dispute.
"We just know that there was an argument there that escalated to the point where he pulled out his weapon and started shooting everyone there in the home," McCartt told reporters during a Monday morning press conference.
Neighbor Craig Jackson said Moore appeared on his doorstep on the night of the attack, frantic and pleading for help.
"She was frantic. She was hysterical. She was in pain," Jackson told WISHTV. "She said her baby daddy shot her, and he shot her, her mother and the kids. She said she was the only person who got away."
"I said, 'Why did he shoot you?' And her exact words were 'stimulus money,'" Jackson added.
Lorenzo Moore said his sister was afraid of the 25-year-old father of her youngest child and the family "always knew that he carried a gun."
"It was like you could feel this fear, but you never want to do anything about it because you're too scared and it might come to what it's come to," he said. "Just him being angry about not having any money and him not doing anything for himself, so he thought he would just take something from her."
"He didn't have a job—just laying around being lazy," he added. "He just felt he could take from her."
A GoFundMe page set up by Moore's Aunt is attempting to raise funds to bury the four family members killed. "I can't even put in to words how hurt our family is...you never feel like this can happen to you," the page description reads.
Jail records show Halfacre faces preliminary charges of murder, attempted murder and robbery. The Marion County Prosecutor's Office is set to review the case and make the final charging decision.
Newsweek has contacted the Indianapolis Metropolitan Police Department for comment.