Four Men Arrested for Chanting 'Death to Cops, Death to Charlie Hebdo' at Kosher Supermarket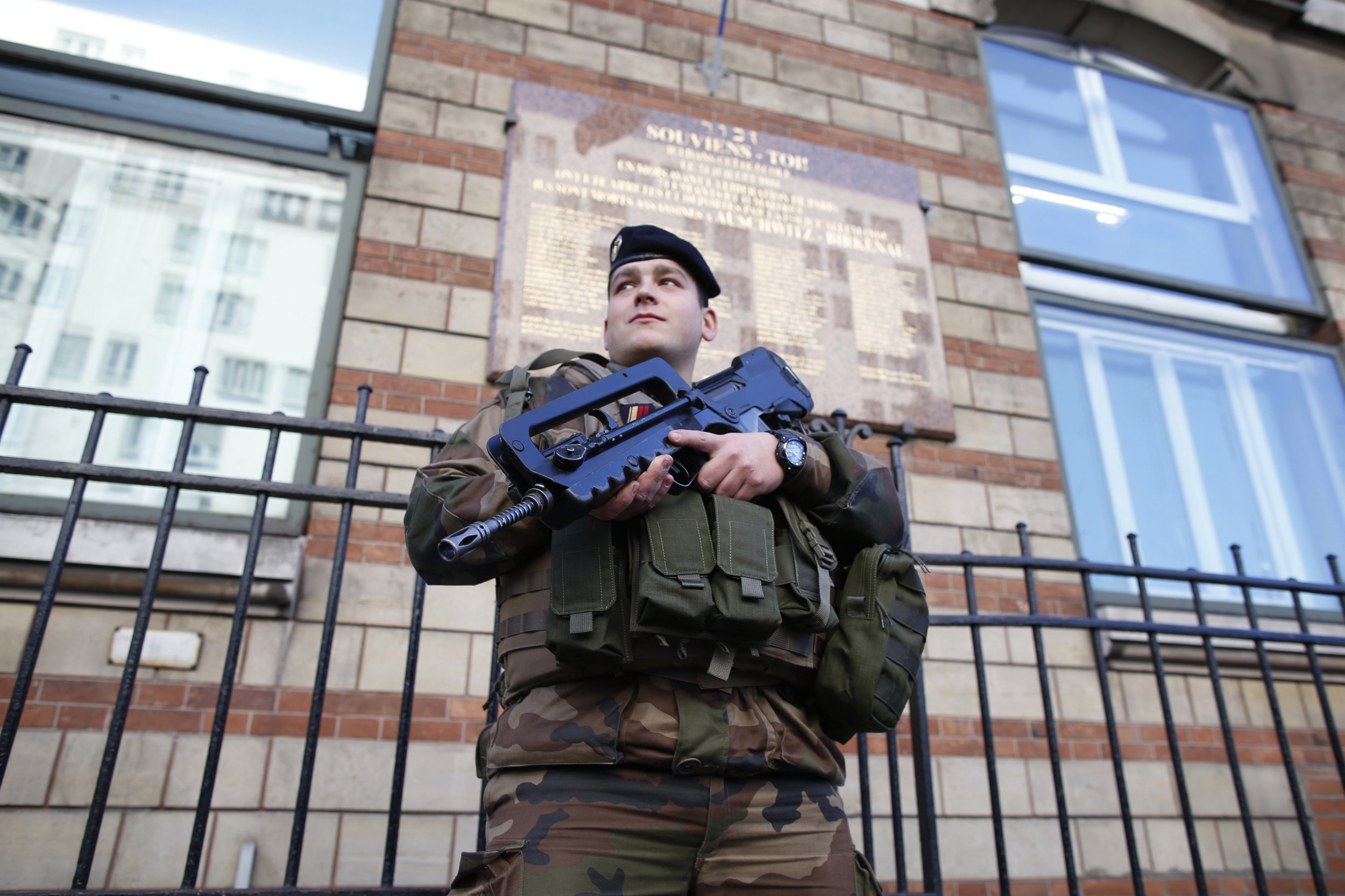 Four men are being detained in Paris for chanting "death to cops, death to Charlie Hebdo" outside the kosher supermarket in Porte de Vincennes where four Jewish men were killed last week by radical jihadist Amedy Coulibaly.
Legal proceedings have been started in France against 69 people on the charge of 'glorifying terrorism' as government prosecutors tighten security measures in light of the Charlie Hebdo attacks in Paris that left 17 dead last week.
Investigations into 20 cases brought by French prosecutors began this morning, according to French newspaper Le Monde, five of which have received heavy sentences. This includes a 34-year-old Frenchman who received four years in prison after drunkenly praising the Charlie Hebdo attackers while resisting arrest Monday. Another young man, 22, was sentenced to a year on prison after posting a video on Facebook in which makes light of the death of police officer Ahmed Merabet, who was killed during the Charlie Hebdo attacks.
As of November 2014, people who are suspected of advocating terrorism can be charged by a judge on the spot, French website Le Figaro reports.
Police officers have been the primary target for threats and insults, according to Le Monde, however two politicians were also allegedly affronted. None of the people detained are thought to be directly linked to the Paris attacks that a top commander in Yemen's al-Qaeda branch claimed responsibility for today, calling it revenge for what it called Charlie Hebdo's insulting depictions of Muhammad.
Controversial French comic Dieudonné M'Bala M'Bala - known simply as Dieudonné - is among those detained for comments he made on social media in which he appears to sympathize with the Islamic radicals responsible for terrorizing Paris from January 7 to 9.
The since deleted Facebook post read: "Tonight, as far as I'm concerned, I feel like Charlie Coulibaly," combining the names of magazine Charlie Hebdo and gunman Amedy Coulibaly.
Dieudonné has been banned from performing in the past for being anti-Semitic.
The crack-down on anti-semitism, hate speech, and glorifying terrorist comes as 3 million copies of Charlie Hebdo's defiant first issue post-attack were released and subsequently sold out Wednesday. The issue has been referred to as the "survival edition" and features the Prophet Muhammad crying while holding a sign that reads "Je suis Charlie" on the cover underneath the words "All is forgiven".