Four Men Sentenced to Death in Mob Killing of Afghan Woman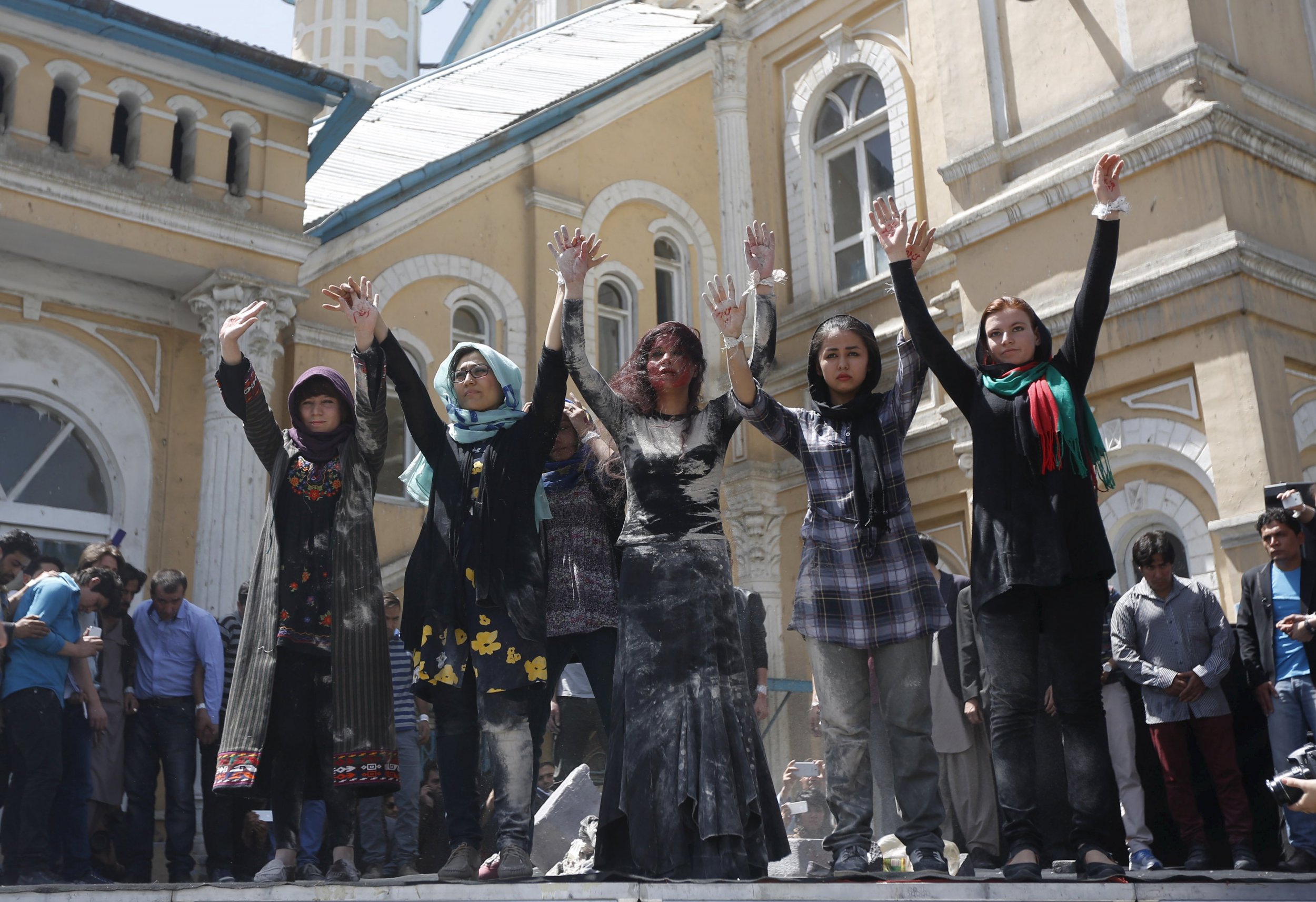 An Afghanistan judge sentenced four men to death by hanging Wednesday for the brutal and public murder in March of a woman accused of burning the Koran.
The 27-year-old woman, a religious scholar identified by police and her family as Farkhunda, was accused of burning a copy of the Koran following an argument with a man who was selling trinkets to women at the Shah-Du-Shamshaira shrine in downtown Kabul, a practice she disagreed with, according to local media reports.
Shortly after the disagreement, a group of about a dozen men in Kabul surrounded Farkhunda and beat her to death. Her body was then run over by a car and dragged through Kabul's streets before being set on fire.
The attack was captured by some members of the public on cellphones and shared widely on social media.
Widespread protests erupted after Farkhunda's death, and the international community condemned her killing and, more broadly, the treatment of women in Afghanistan. 2012 saw a 20 percent increase in the deaths of Afghanistan's women and girls against the backdrop of the country's 11-year war against the Taliban, according to the U.N. The country has an extremely high maternal mortality rate: One out of every 49 mothers in the country is at risk of dying, according to Save the Children.
An Amnesty International report released shortly after Farkhunda died highlighted the dangerous conditions for female human rights defenders in Afghanistan and the subordinate position many women occupy in society.
The trial, which began last Saturday, included 49 suspects. There is no evidence Farkhunda burned the Koran, according to an official investigation ordered by Afghanistan's president, Ashraf Ghani. Some religious figures said if she had burned the Koran, her attack would have been justified, The Associated Press reports.
The court on Wednesday found eight men guilty of violence against women and handed down lengthy prison sentences, in addition to sentencing four to death, including the trinket seller with whom Farkhunda had the disagreement, Afghanistan's TOLOnews.com reports.
In addition, 19 police officers are accused of failing to protect Farkhunda. A decision in the police officers' case is expected Sunday, the BBC reports.
A representative for the United Nations Assistance Mission in Afghanistan on Wednesday commended the Afghan authorities for acting quickly and welcomed "action demonstrating a commitment towards ensuring accountability for eliminating violence against women."