Four Miles of 'Pristine' California Coast Covered in Crude Oil After Santa Barbara Pipeline Break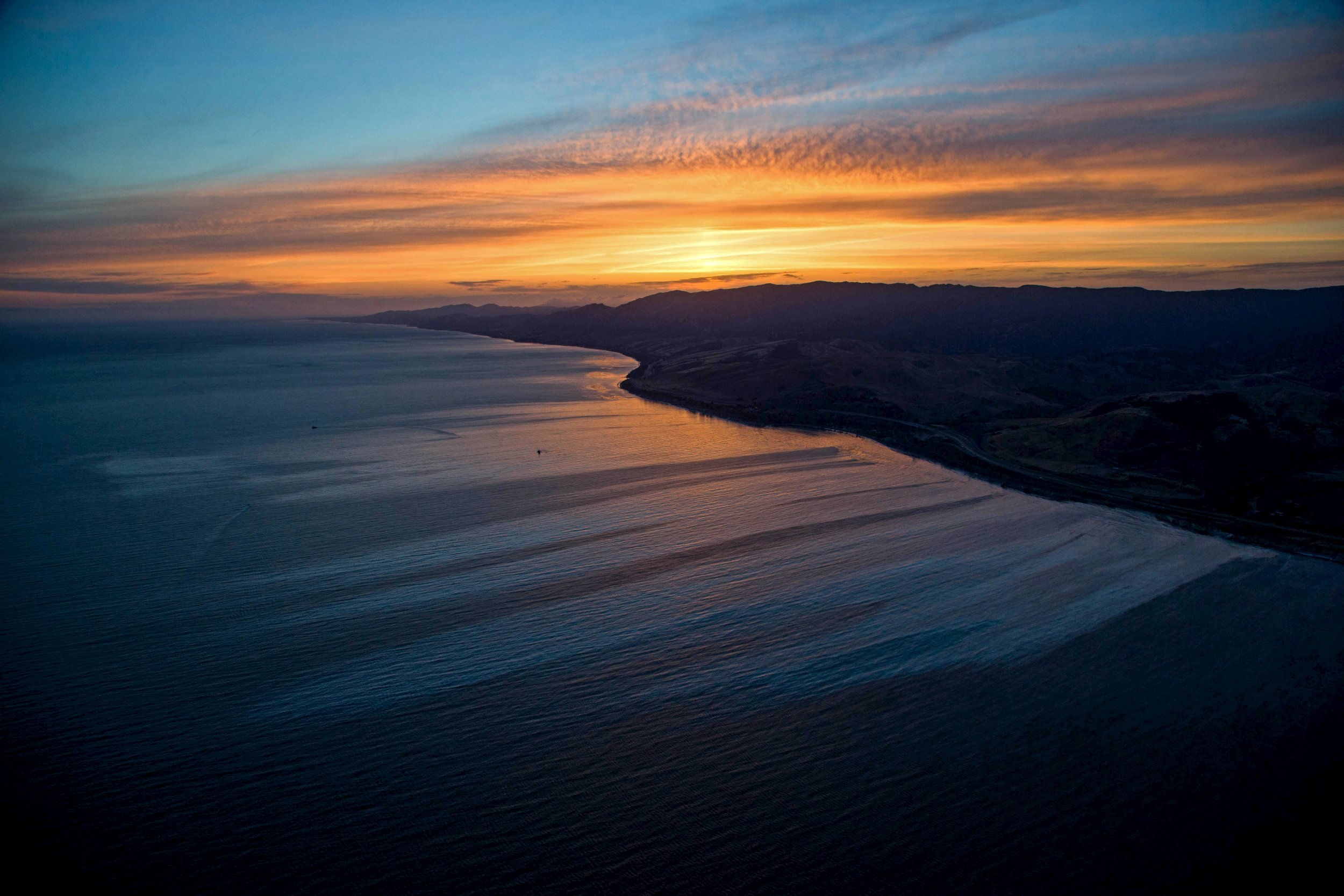 A broken pipeline in Santa Barbara, California, gushed an estimated 21,000 gallons of crude oil directly into the Pacific Ocean before being shut off on Tuesday afternoon. The spreading slick now covers four miles of "pristine" coastline near Gaviota, in Santa Barbara County, the Santa Barbara Independent reports.
Plains All American Pipeline company, who is responsible for the spill, does not yet know how long it was leaking, or what caused the pipe failure. The spill was detected around 11:30 a.m. Tuesday, when Santa Barbara County firefighters responded to reports of a strong smell of gas near Refugio State Beach, according to theIndependent. The source was a stream of oil gushing from a storm drain into the Pacific, which was fed by the leaking Plains pipeline over a highway a few hundred yards inland.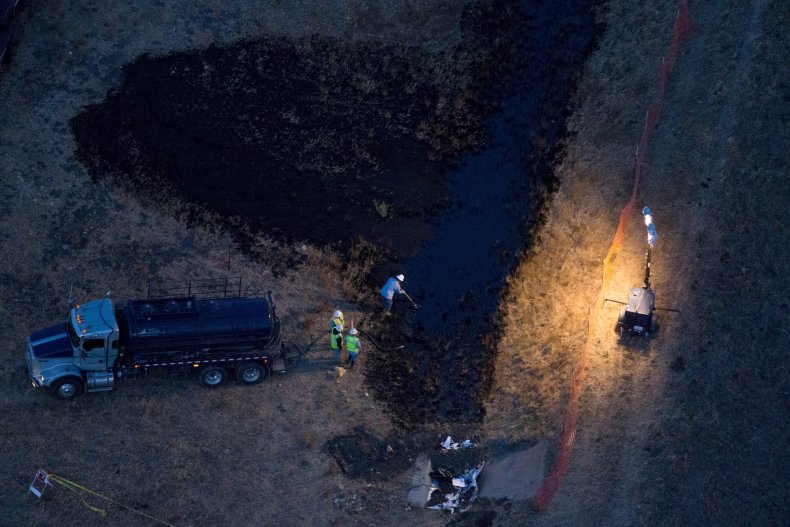 "Plains deeply regrets this release has occurred and is making every effort to limit its environmental impact," the company said in a statement. The Santa Barbara County District Attorney announced Wednesday that the county is reviewing "potentially relevant criminal and civil statutes" related to the spill.
Kevin Drude, the head of Santa Barbara county's Energy Division, told the Independent he wondered why the leak did not trigger the pipeline's automatic shut-off mechanism that is meant to detect even the smallest change in flow pressure. "It's able to pick up pinhole leaks," he told the Independent.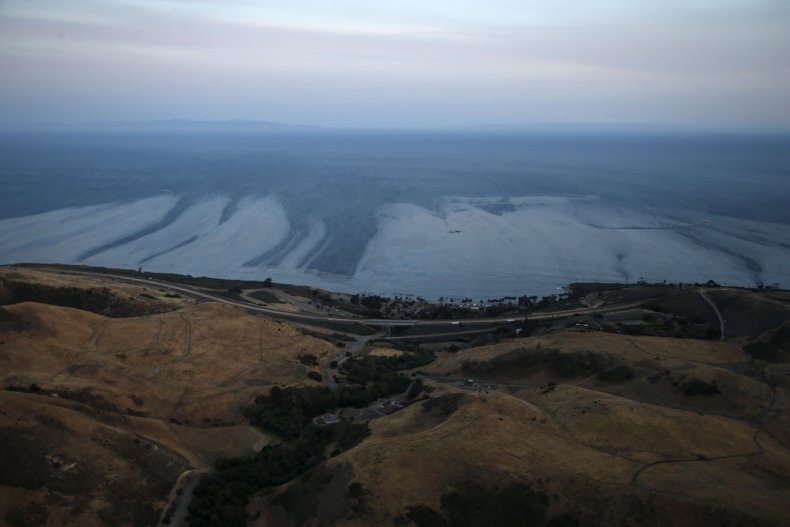 The new oil spill is near the same stretch of coastline where an estimated 4.2 million gallons of crude oil spilled in the infamous Santa Barbara spill of 1969. In all, 30 miles of coastline were sullied and an estimated 3,700 birds were killed. Images from the spill, which was the largest in U.S. history at the time, sparked a national conversation about environmental devastation and is widely considered one of several major catalysts of the American environmental movement.
"For weeks national attention was focused on the spill's disturbing, dramatic images," the Los Angeles Times wrote on the 20-year anniversary of the 1969 spill. "Oil-soaked birds, unable to fly, slowly dying on the sand. Waves so thick with crude oil that they broke on shore with an eerie silence. Thirty miles of sandy beaches coated with thick sludge. Hundreds of miles of ocean covered with an oily, black sheen."