Four Must-Have Electronics to Buy on Black Friday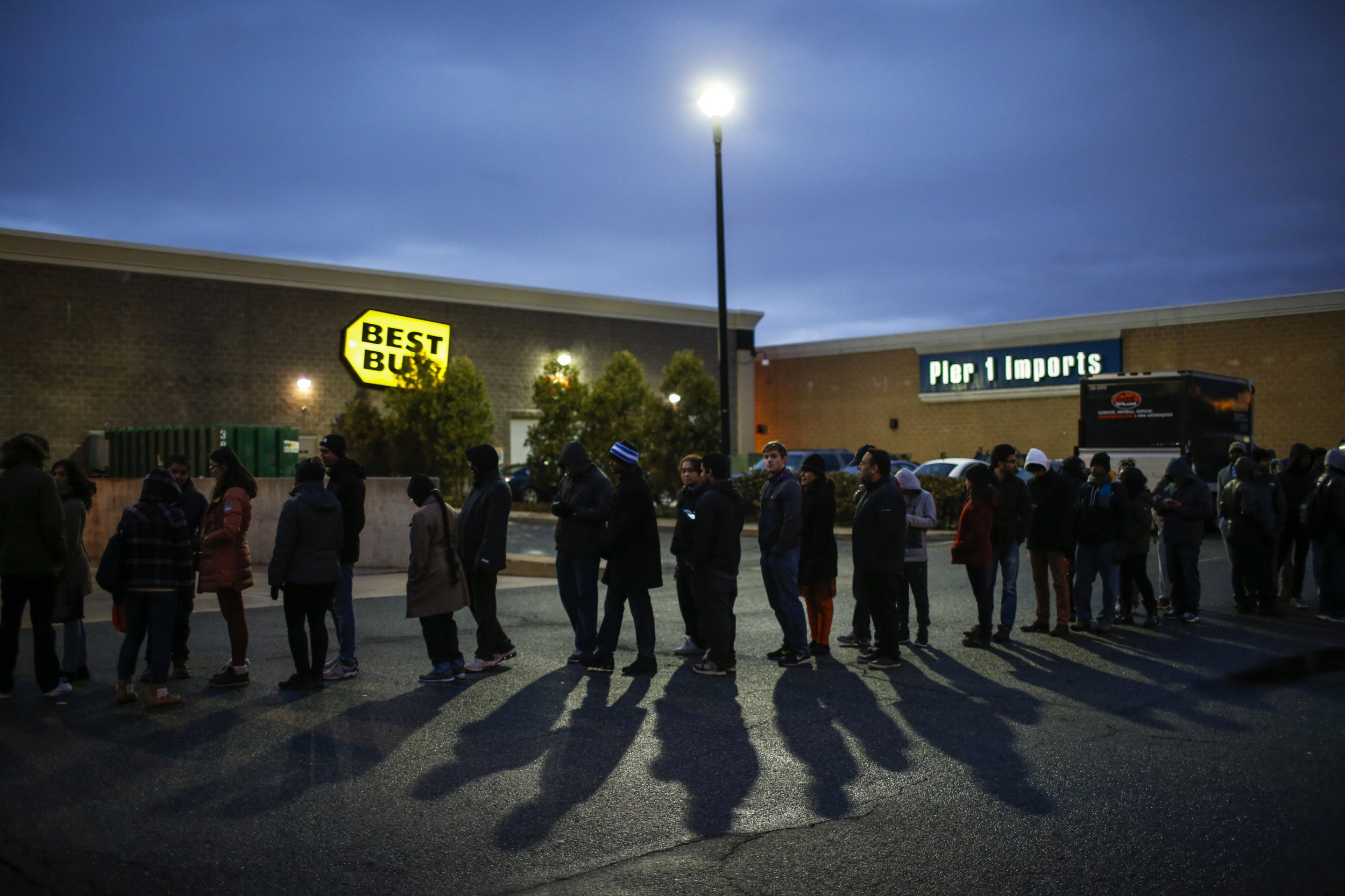 Sleek, powerful laptops. The latest and greatest in wearable tech bling. Tablets that cost less than a night at the movies and drones that like look like giant spiders. This Black Friday, these are a few of our favorite discounts. But some things in life defy categories, namely really good deals. So as the holidays approach, check out these four must-have electronics. From GoPros to JBL Headphones, we found the best discounts.
Apple TV 64GB ($150; Target)
Forget cable. Streaming devices such as Roku and Amazon Fire are now battling for the future of our living rooms. In October, Apple launched a new version of its streaming device. Unlike its competition, Apple TV has a terrific voice command system, which allows you to tell Siri what you want to watch. The Apple TV comes with games, live-stream videos and items you can buy from QVC Channel. On Black Friday, Target is offering all Apple TV models at 25 percent off, including a 32GB model that will be on sale for $112.50.
GoPro Hero3+ Black Edition ($340; Amazon)
Greetings, snow junkies. Ski season's coming, and GoPro is here to help. Want to record a helmet-cam view of yourself flying down a black diamond? Just press play. These devices are normally expensive—especially for their size. But Amazon is having a sale for GoPro Hero3+, its second to last iteration, for $60 off. Compared with the Hero3, this model is lighter and has a sharper video resolution. It's not only the best camera GoPro has made—it's also the best action cam on the market.
Innovative Technology 40-Inch Bluetooth Stereo Tower Speaker ($40; Kohl's)
This holiday season, you'll probably be spending a lot of time in your living room, and this large stereo speaker is a great addition to it. It has a powerful, clear sound, which audio nerds will love, and a sleek design. Plus, it's 60 percent off. Any takers?
JBL Synchros Slate Headphones ($140; Sprint)
Listen up! JBL knows headphones, and the Synchros Slate is one of the company's best offerings. The main reason: It doesn't compromise sound quality for anything. Normally priced around $280 to $300, Sprint is selling these headphones for about half off. With money you save, you could probably buy a new Adele CD to go along with it.