Four Next Big Things to Expect at This Year's Consumer Electronics Show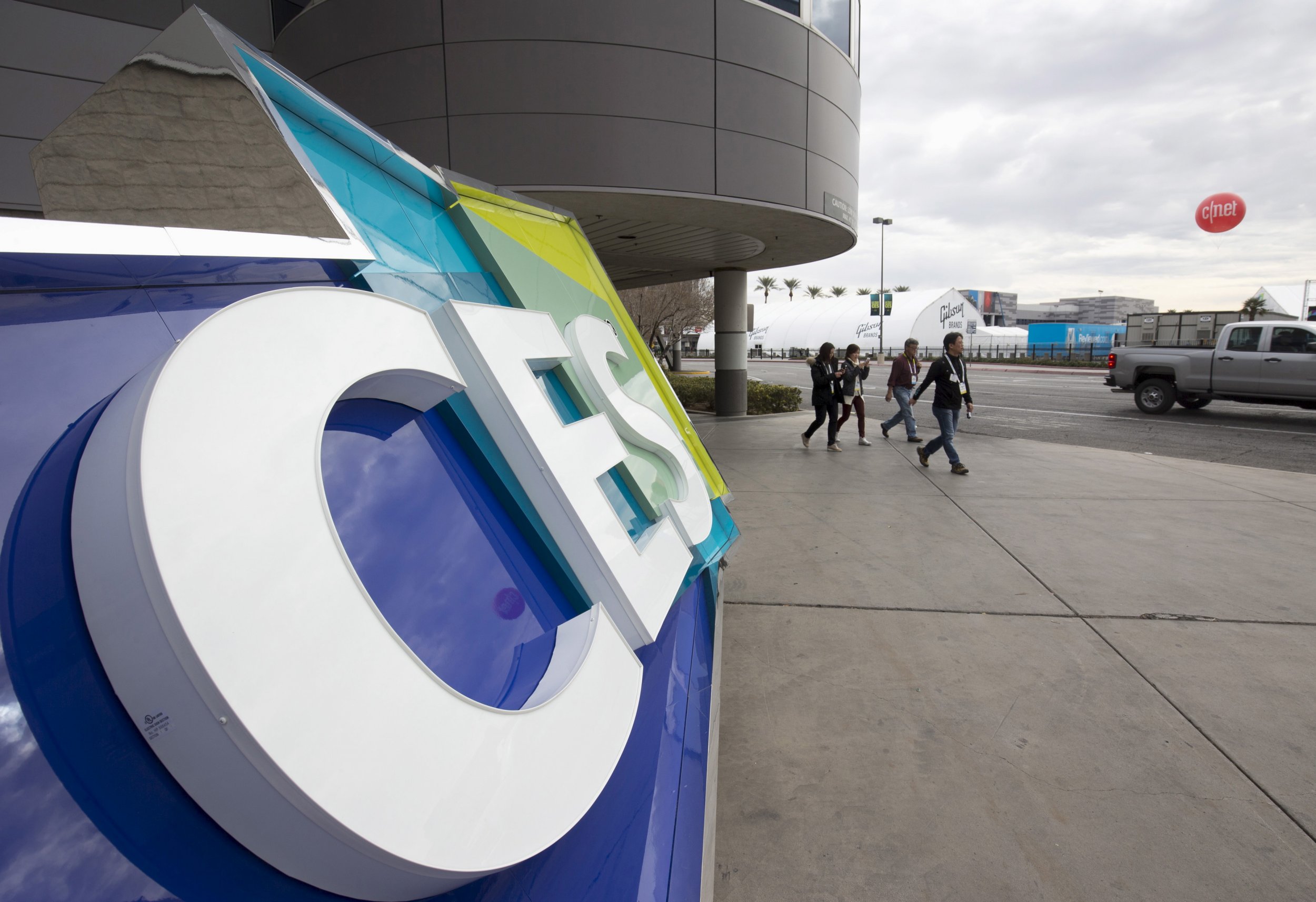 The Consumer Electronics Show (CES), the gadgets-apalooza running this week in Las Vegas, offers both the media and the public a glimpse of the future. As it does every year, the weeklong convention has gathered hundreds of companies from around the world, all pitching the "next big thing."
Every year, a few technologies do become something huge. But in the pre-convention haze, it is hard to clearly pinpoint which ones will be the star of the show. Still, we can reasonably guess. Here are four things to keep a keen eye on at this year's CES.
Electric Cars (and Self-Driving Cars) Will Make a Splash
If there is one celebrity tech company to spotlight at CES, it is the enigmatic, Chinese-owned American auto company Faraday Future, which has been dropping breadcrumbs—like this 10-second trailer in a tweet—for its big announcement on Monday night. (Its presentation, by the way, will be streamed via YouTube.)
Little is known about the Los Angeles-based automaker startup, which is being compared to Elon Musk's Tesla as a leader in electric cars, but it has managed to create huge hype. Now it's just matter of delivering.
Meanwhile, old-guard auto manufacturers are expected to make splashes at CES. Beleaguered automaker Volkswagen—recently caught cheating on emissions testing in its "environment-friendly" diesel cars—is expected to release a new, all-electric spin to its classic Microbus. And General Motors is planning to unveil the all-electric Chevrolet Bolt.
Electric cars are cool, but many other car companies are after larger fish: self-driving cars. Google and Ford are expected to confirm a partnership to deliver self-driving vehicles. Kia and Toyota are planning to share their plans for self-driving cars, according to Automotive News.
Robot Assistants at Your Door?
The robotics industry will be something of showoff at CES, as the robotics exhibit space will by 71 percent larger this year. But perhaps because robots have yet to make a splash in the consumer market, they are flying under the radar at the moment.
A few robot models at CES hold some promise. One on display will be Buddy, a social robot assistant from France that recognizes family members and can call the police in an emergency. Another robot from France is Leka, a sphere-shaped invention designed to interact with kids with autism or other disabilities.
Smart Homes Will Get Smarter
It's not just thermostats and lightbulbs that are smart at home now. The Internet of Things may be finding a footing in home appliances. Appliance maker Bosch will have its own marketplace to show off its smart home gadgets.
Korean tech giants Samsung and LG are presenting smart home appliances of their own. Samsung plans to unveil a smart fridge that will compile grocery lists and play music, while LG will present a smart dishwasher and a smart home hub that looks and acts a lot like the Amazon Echo.
TV Gets Thinner—and Closer to Cordless
Speaking of Samsung and LG, they will be fighting it out for smart television supremacy at CES. According to The Korea Times, Samsung plans to unveil several games for its smart TV catalog. LG, so far, has had a more spectacular splash, with reports that the company is ready to show off its super-thin, bendable and vibrant OLED television panel to the CES crowd.
And as television keeps changing, cable cords now seem to be a thing of the past, as streaming players—like Netflix and Amazon—are really stepping up the quality in content and platforms. Last December, a group of film studios, electronics manufacturers and content distributors agreed on specifications for Ultra HD 4K displays and content, opening up the market for a new form of TV technology.
Netflix—whose CEO, Reed Hastings, is delivering a keynote speech Wednesday—also plans to announce its expansion to India in the near future. Cord-cutting on a global scale may be coming.