The Age Four Out of Five Generations Agree Children Should Start Paying Their Own Student Loans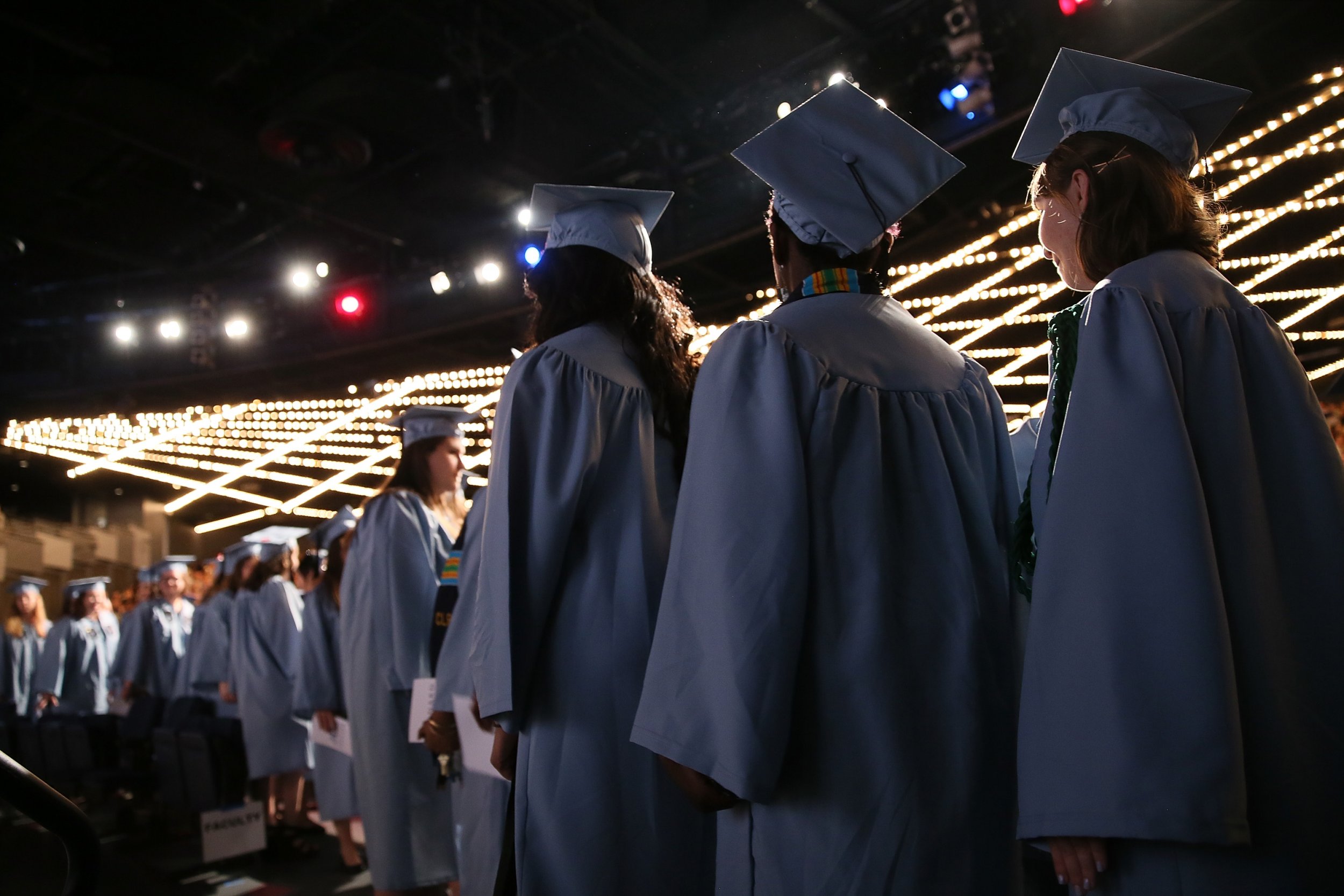 With the exception of baby boomers, a recent poll found most generations agree the appropriate age for someone to start paying back their own student loans is 23 years old.
An estimated 43 million people had federal student loans in the first quarter of 2019, according to the Department of Education, and almost 2 million people borrowed between $60,000 and $80,000. The issue of student debt can inextricably link children to their parents long after they've moved out of their homes and delay graduates from buying homes, starting families and saving for retirement. However, despite being the ones saddled with the financial burden, 23-year-olds agreed with other generations that it was time for them to start paying their own way.
A recent survey by Bankrate, a consumer financial services company, found that four out of five generations agreed that 23-year-olds should start paying for their own student loans. While Gen Z (ages 18-22), millennials (ages 23-38), Gen X (ages 39-54) and the silent generation (ages 74 and over) were in agreement, baby boomers (ages 55-73) responded the proper age was 22.
Bankrate's survey, which was conducted from April 3 to 5, also found a difference of opinion between lower-income households and higher-income households. Those households with incomes between $50,000 and $80,000 also responded that 23 was the right age for people to start paying off their own loans. However, those households with incomes under $30,000 responded that the average age was 24.
A Bankrate survey released in February showcased how increasingly prevalent student loan debt has become to American society. In comparison with the 39 percent of millennials who responded they have or had student loan debt, only 10 percent of the silent generation said they did.
President Donald Trump addressed the issue of student loan debt with an executive order that was signed on March 21. Among other changes, the executive order aimed to improve the information available to students regarding education prices and outcomes so they could make informed decisions.
"Student loan debt. I'm going to work to fix it. Because it's outrageous what's happening. You're not given that fair start," Trump said at the signing. "We're going to work very, very hard to get it fixed. We're going to start with 43 million people in the United States are currently working to pay off student loans, and we'll be talking very soon."
In March, Trump's administration proposed changes to the Higher Education Act, including replacing the current loan forgiveness program for eligible public service employees, with loan forgiveness for all undergraduates. He also suggested consolidating the five income-driven repayment options into one plan. Both measures being a way of simplifying the process and reducing confusion.