Four Passengers File Federal Lawsuit Against Amtrak over Deadly Philadelphia Derailment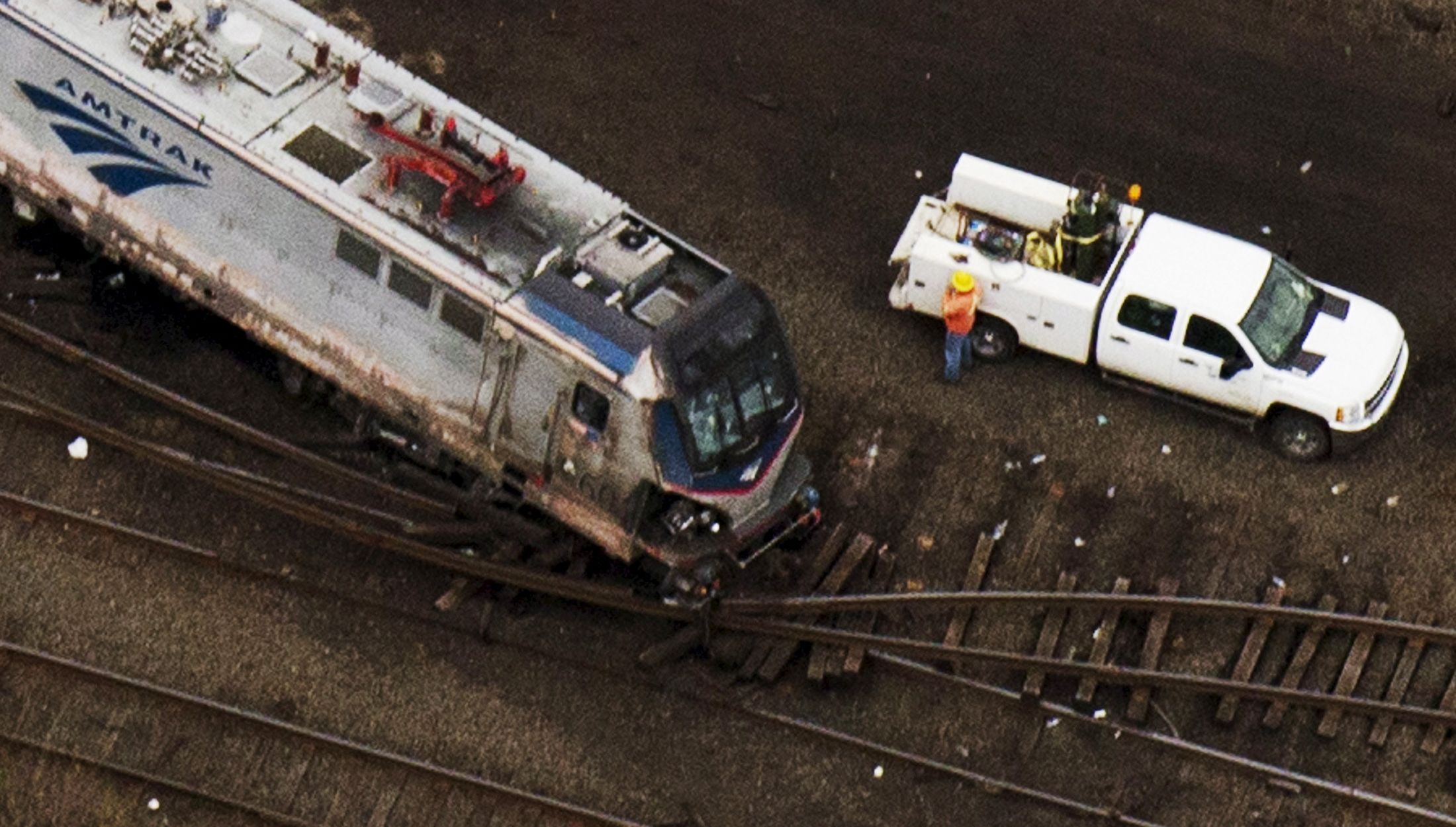 (Reuters) - Four passengers on the Amtrak commuter train that derailed in Philadelphia last week filed a federal lawsuit on Monday against the U.S. rail service, as operations resumed on the heavily traveled Northeast Corridor.
The lawsuit, filed in Philadelphia, cited "serious and disabling" injuries from the May 12 derailment that killed eight people and injured more than 200 others.
The case appeared to be the first filed by a non-employee of the U.S. passenger rail service. Last week, an Amtrak worker who was riding the train as a passenger, filed the first lawsuit, citing a brain injury he said he suffered in the crash.
The latest passengers' lawsuit, seeking unspecified damages, accused Amtrak and train engineer Brandon Bostian of negligence and recklessness.
Bostian, 32, who suffered a concussion, told investigators he has no memory of what occurred after the train pulled out of the North Philadelphia station, just before the crash.
Filing the suit were two Spanish citizens, Felicidad Redondo Iban and Maria Jesus Redondo Iban, as well as Daniel Armyn of New York and Amy Miller of New Jersey.
Felicidad Redondo Iban has required several surgeries to avoid amputation of her right arm, according to the complaint.
An Amtrak representative could not be reached immediately for comment.
An investigation by the National Transportation Safety Board (NTSB) into the cause of the crash was ongoing.
The train, headed from Washington to New York with 243 people on board, was traveling at twice the 50-mile-per-hour speed limit when it entered a sharp curve and derailed just north of Philadelphia.
The NTSB is seeking to explain why the train accelerated to 106 mph from 70 mph in the minute before it derailed.
Amtrak commuter service, suspended since the derailment, resumed early on Monday on the Northeast Corridor, the nation's busiest passenger rail line.
More than 750,000 passenger trips are taken daily on the stretch from Washington through Baltimore, Philadelphia and New York to Boston.
Passengers leaving Washington generally said they felt safe as service was restored.
"They're doing everything they can to probably fix it," said Ann Marie DeLury, a graduate student from New York. "If I'm afraid every time I travel, I'll get stuck in a place and never move."
The White House said President Obama as to meet with Philadelphia Mayor Michael Nutter and other local officials on Monday to thank them for their response to the derailment.