Maine Police Arrest Sex Offender Suspected of Shooting Five; Two Dead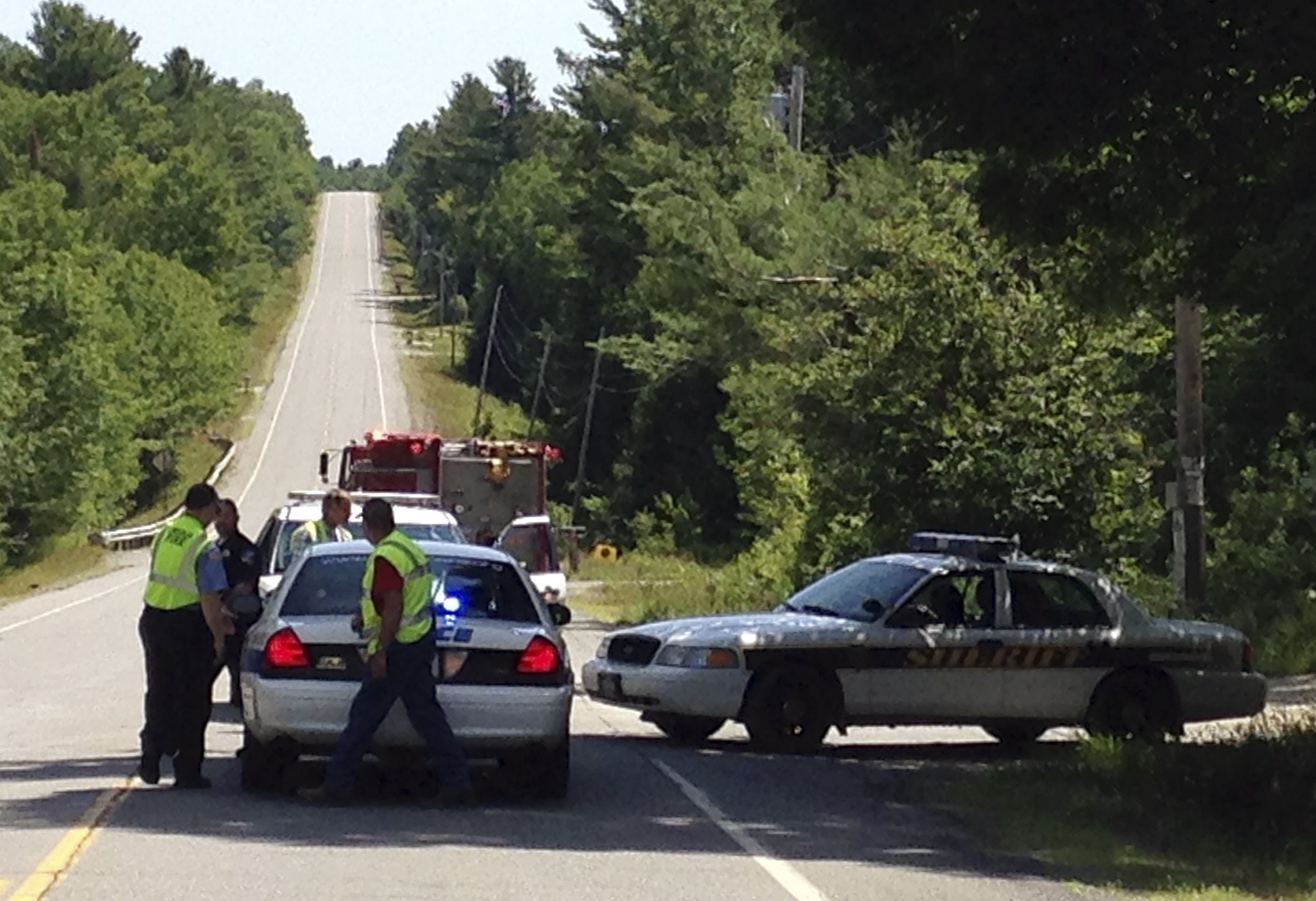 Updated | Two people died and three were injured when a sex offender allegedly went on a shooting rampage in three northern Maine towns before being captured early Friday afternoon, according to the Associated Press.
An hours-long search ended by 2 p.m. ET on Friday, when police apprehended the 35-year-old registered sex offender, Anthony Lord of Crystal and Houlton, Maine. Authorities arrested him in Houlton and took him into custody.
A 21-year-old woman, Brittany Irish, was found safe with Lord, Maine State Police said. They declined to comment on how Irish and Lord know each other.
Lord is suspected of shooting five people in the towns of Lee, Benedicta and Silver Ridge.
The first emergency call, related to a barn fire on the property where Irish lives with her parents, was reported around 8:30 p.m. on Thursday. Police said a man and woman were shot, and the man died after the two were transported to a local hospital, according to the Portland Press Herald.
Then, on Friday at 4:40 a.m., authorities received a call about a resident in Silver Ridge Township being assaulted. Minutes later, the windows at the home of Lord's brother in Benedicta were shot out, according to the Press Herald.
The newspaper reported that another shooting victim was a man who at one point drove by the burning barn, and the other two were men who had been working in a wood lot in Lee. One later died from his injuries, according to the Press Herald.
Police declined to comment further on the conditions of the other shooting victims.
Police believe Lord stole a truck from the wood lot, which he used to escape from authorities during the manhunt on Friday.
Police for a time shut down the town of Lee during the search; it was later reopened, and cars were again allowed to enter and leave.
Lord has a lengthy criminal history dating back to 1999, when he was a teenager, according to the Press Herald. His record includes a sex crime, domestic assault and criminal threatening.
The shootings in Maine began Thursday just hours after a gunman fatally shot four Marines and critically injured a Navy sailor at two Naval Reserve facilities in Chattanooga, Tennessee.
Maine Police Arrest Sex Offender Suspected of Shooting Five; Two Dead | U.S.