Four Russian Drones Violate Ukrainian Airspace in One Day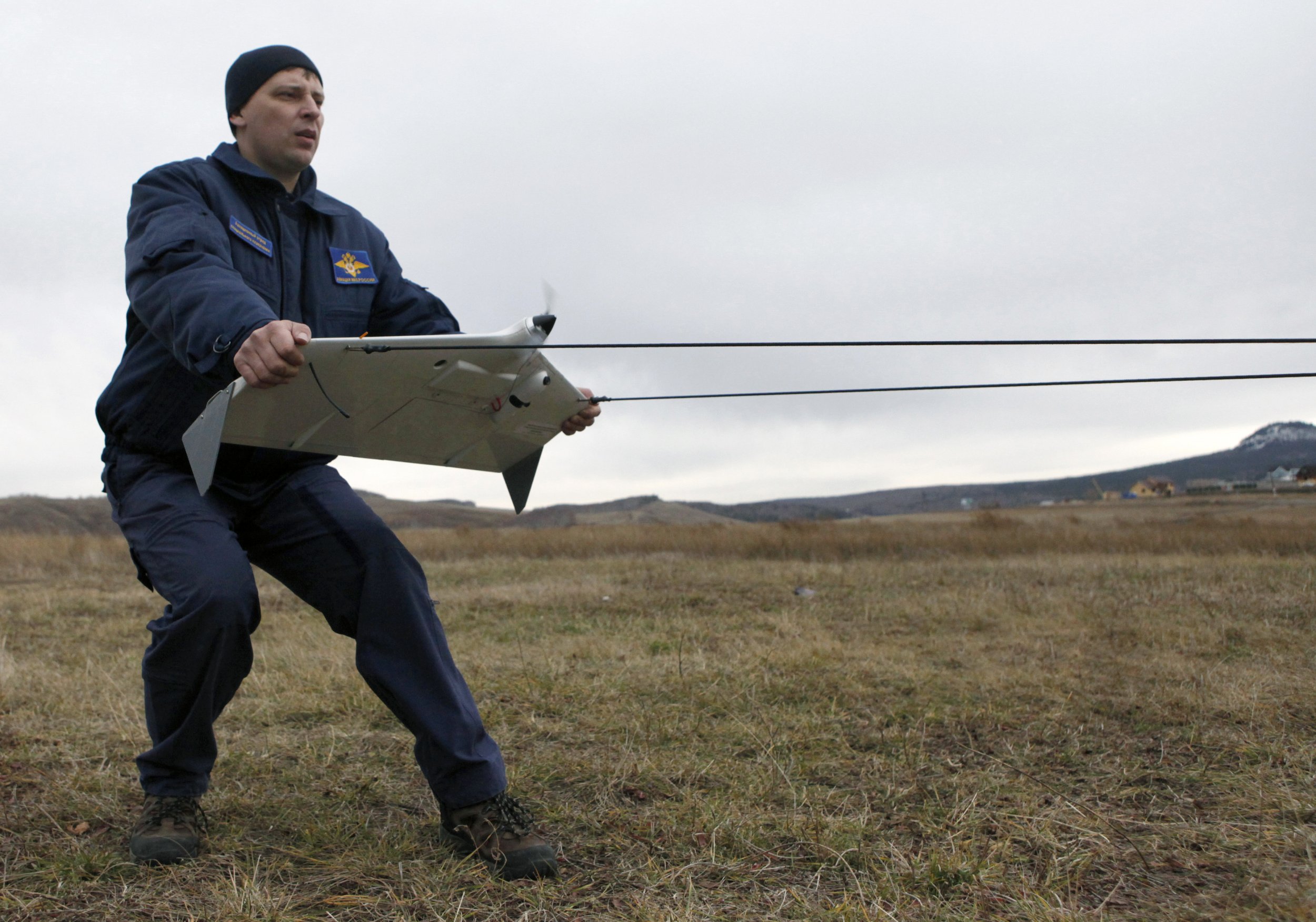 Four Russian drones have crossed into Ukraine's airspace over the last day, while a total of 13 were detected near Ukrainian territory by the country's defense forces, according to a military spokesperson.
Andriy Lysenko, a spokesman for Ukraine's armed forces currently stationed in separatist-occupied areas in eastern Donetsk and Luhansk, told Ukrainian newspaper Ukrainskaya Pravda four unmanned aircraft had "violated" Ukrainian airspace after crossing over from the Russian territory during the last day, while another nine had been spotted flying nearby.
"According to the latest recording from the OSCE mission, the drone which was used to monitor whether the conditions of the Minsk agreement would be met in the Donetsk airport area was constantly being muffled," Lysenko also claimed.
"This tells us that the enemy uses measures of radioelectric warfare to prevent the work of observers. Once again this goes to show that the pro-Russian militias ignore international regulations and the Minsk agreement," Lysenko added
Lysenko did not elaborate on the exact kind of drones that were spotted and did not discuss whether they were eventually intercepted by Ukraine.
This is not the first time that Ukrainian authorities have reported sightings of Russian drones over its territory. Last month Sergey Halushko, spokesman for the Ukrainian air force, asserted that similar aircraft had been used for surveillance purposes before.
"The Russian troops used drones over the territory of Donetsk and Lugansk regions, primarily for reconnaissance," he said.
"The armed forces of Ukraine have repeatedly shot them down and showed them to international community as evidence of the fact of Russian aggression against Ukraine," he added.
Ukraine's security services have frequently reported that they've detected Russian surveillance drones since the summer, while Russia has made no secret of its interest in incorporating unmanned aircraft in their armed forces. Last November Russia announced that they were going to build a drone base, 420 miles off the Alaskan coast.
Four Russian Drones Violate Ukrainian Airspace in One Day | World