Four Russian Government Employees Charged in 'Historical Hacking Campaigns'
Federal prosecutors have accused four Russian government employees of running a years-long campaign to hack thousands of computers at hundreds of companies in the global energy sector.
From 2012 to 2018, the defendants allegedly ran what authorities are calling two "historical hacking campaigns" targeting critical infrastructure in approximately 135 countries. The announcement comes as U.S. officials warn of a looming Russian cyberattack in response to sanctions imposed on Moscow over its invasion of Ukraine.
None of the defendants are in custody, authorities said, and the FBI is offering a reward of up to $10 million for information leading to the arrest of the defendants or the identification of other alleged co-conspirators.
A June 2021 indictment alleged that a Russian Ministry of Defense research institute employee Evgeny Viktorovich Gladkikh and his co-conspirators sought to damage critical infrastructure outside the U.S., causing two separate energy shutdowns at a targeted foreign facility.
Subsequently, the hackers attempted to do the same to an American company that managed similar critical infrastructure, court documents say.
"Russian state-sponsored hackers pose a serious and persistent threat to critical infrastructure both in the United States and around the world," said Deputy Attorney General Lisa O. Monaco. "Although the criminal charges unsealed today reflect past activity, they make crystal clear the urgent ongoing need for American businesses to harden their defenses and remain vigilant."
In the August 2021 indictment "United States v. Pavel Aleksandrovich Akulov, et al.," allegations include a separate, two-phased campaign by three officers of Russia's Federal Security Service and their co-conspirators to target and compromise thousands of computers related to the energy sector worldwide.
Akulov, Mikhail Gavrilov and Marat Tyukov are accused of spending at least five years attempting to hack organizations in the international energy sector, including oil and gas firms, nuclear power plants and utility and power transmission companies, prosecutors say.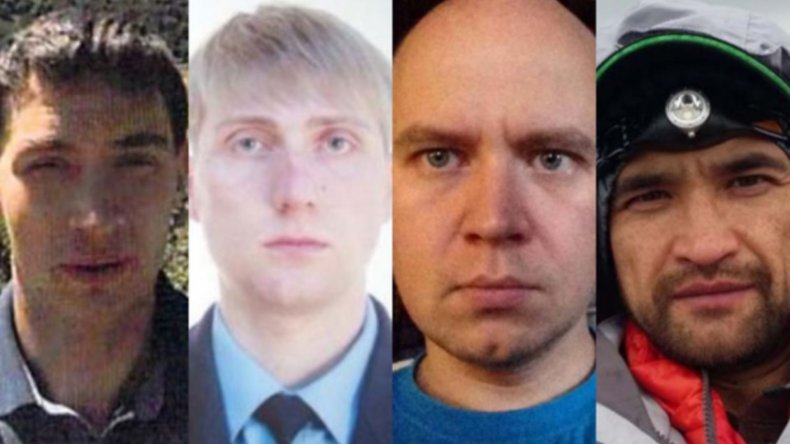 Access to targeted computer systems has provided the Russian government with the ability to disrupt and damage the systems in the future at any time, the Department of Justice (DOJ) says.
"The potential of cyberattacks to disrupt, if not paralyze, the delivery of critical energy services to hospitals, homes, businesses and other locations essential to sustaining our communities is a reality in today's world," said U.S. Attorney Duston Slinkard. "We must acknowledge there are individuals actively seeking to wreak havoc on our nation's vital infrastructure system, and we must remain vigilant in our effort to thwart such attacks."
Newsweek reached out to the Russian Embassy for comment.