The Four Sides of Creed Bratton
The name "Creed Bratton" can refer to four different sides of the same man. There's the character people know from NBC's The Office. There's the actor behind the character, who goes by the same name. The musician, set to release his seventh solo album on April 6. And then there's the calm and quiet man behind everything.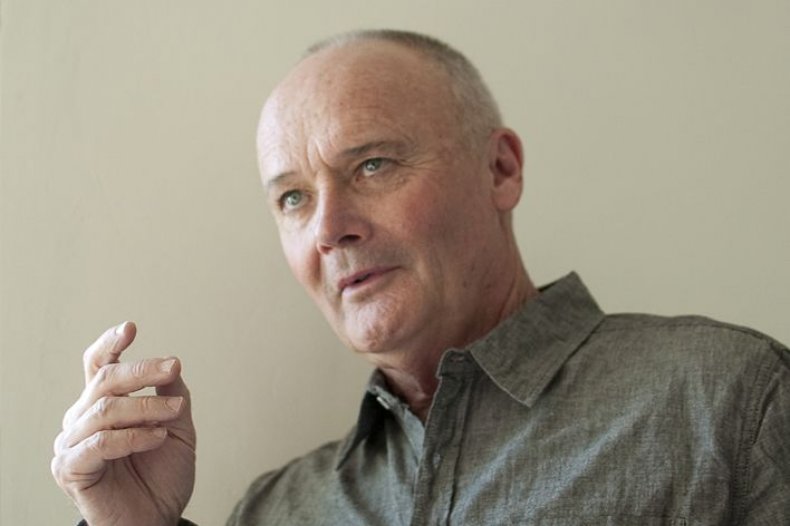 Bratton is currently living his rockstar life, on tour and working on songs for his eighth album, before the seventh is even released. He stopped by Newsweek to discuss his upcoming album While the Young Punks Dance, how his songs have helped him even years after recording them, and (of course) The Office.
Unlike previous albums, Bratton decided to record While the Young Punks Dance in a more traditional, folk-influenced way. "I stand in front of a microphone and I sing and play the song at the same time," he said. "That's basically what the album is. It's me singing and playing."
Bratton says his producer suggested this method of recording after hearing the new finger picking style Bratton had been working on over the past few years. "Then we sweeten it by adding little stories, a little weaving of guitars or synths. Something like that to complement the songs," he said.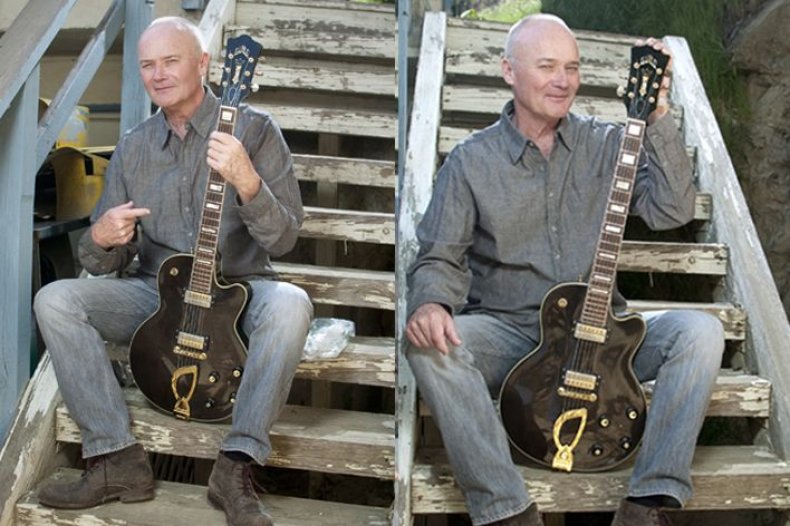 You won't hear songs about any particular topic on While the Young Punks Dance. "I don't sit down to write a song about a subject. I just wait around and the muse courts me," Bratton said. "The muse comes and the song comes out, the guitar part and the melody all at the same time basically."
So what is the album about? Give Bratton a few months or years to figure it out for himself, and he might be able to tell you, but he doesn't want you to stop thinking about it for yourself. "I find that [my songs are] my subconsionce giving me advice," he said.
"My songs are not that nudging little voice we have that is your mind prattling on, telling you to do everything that's wasteful to our time. But it's the good stuff. How to lead your life and spiritual growth. It's postcards from the edge of the psyche to myself," said Bratton. "I'm not going to go and tell people what the songs are about, because there's enough ambiguity there and enough different tones for everybody that they'll draw their own conclusion. I leave it open to interpretation."
The main themes Bratton takes away from his songs have been patience and mindful awareness. He also finds strength from his music. "I find myself more and more going out and doing things that used to scare me," he said. "Jumping out of planes, ziplining. It's not letting fear cripple you."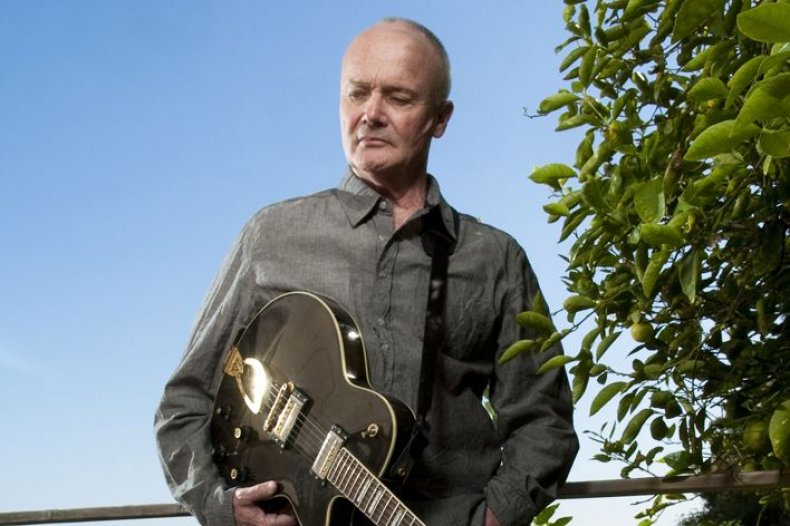 Along with the album, Bratton has a music video scheduled to release on April 6. The video is for the song More Than You Know, and is inspired by artwork from actor and musician Vance DeGeneres. "It's a little stick figure man handing a drawing of flowers to a girl that is half-animated and half real life," he said. "I thought the song layered with the piece perfectly, so I talked to Vance about the idea I had, and he gave me his blessings." The animation for the video is still in progress, but should be ready for the release of While the Young Punks Dance.
It may surprise some fans of The Office to hear Bratton sing and play songs that seem like a stark juxtaposition to his bizarre and dark character from the popular show. However, he has been playing music his whole life, having seen commercial success as a member of The Grass Roots from 1967 to 1969 (Bratton played on two of the biggest hits " Lets Live For Today " and " Midnight Confession.")
Having lived a number of different lives, and played a character that was sort of an extension of himself, Bratton says it's tricky keeping track of who he is. "It gets confusing being me," he said. "I noticed sometimes I talk about Creed in the third person, and I can get into arguments with myself." In fact, his past life as a rockstar was originally supposed to be part of his character.
"Greg Daniels was going to develop my character as Creed from The Grass Roots, but it just didn't turn out," Bratton said. "The one shot, which was a deleted scene from Booze Cruise, they actually talked about that. It was too long, and they apologized to me for that. He was always trying to work my guitar playing and singing into the show. It finally came to fruition in the finale with my song All the Faces."
That explains why Creed's character is named after his real life self on the show. As for Oscar, Phyllis and Angela, Bratton doesn't have the answer as to why they used their real names for their characters. "Only Greg Daniels could tell you that," he said.
Tickets to Bratton's upcoming shows can be purchased at creedbratton.com. While the Young Punks Dance will be available starting on April 6.