Four St. Louis Police Officers Indicted for Allegedly Beating Undercover Officer During Protests, Covering It Up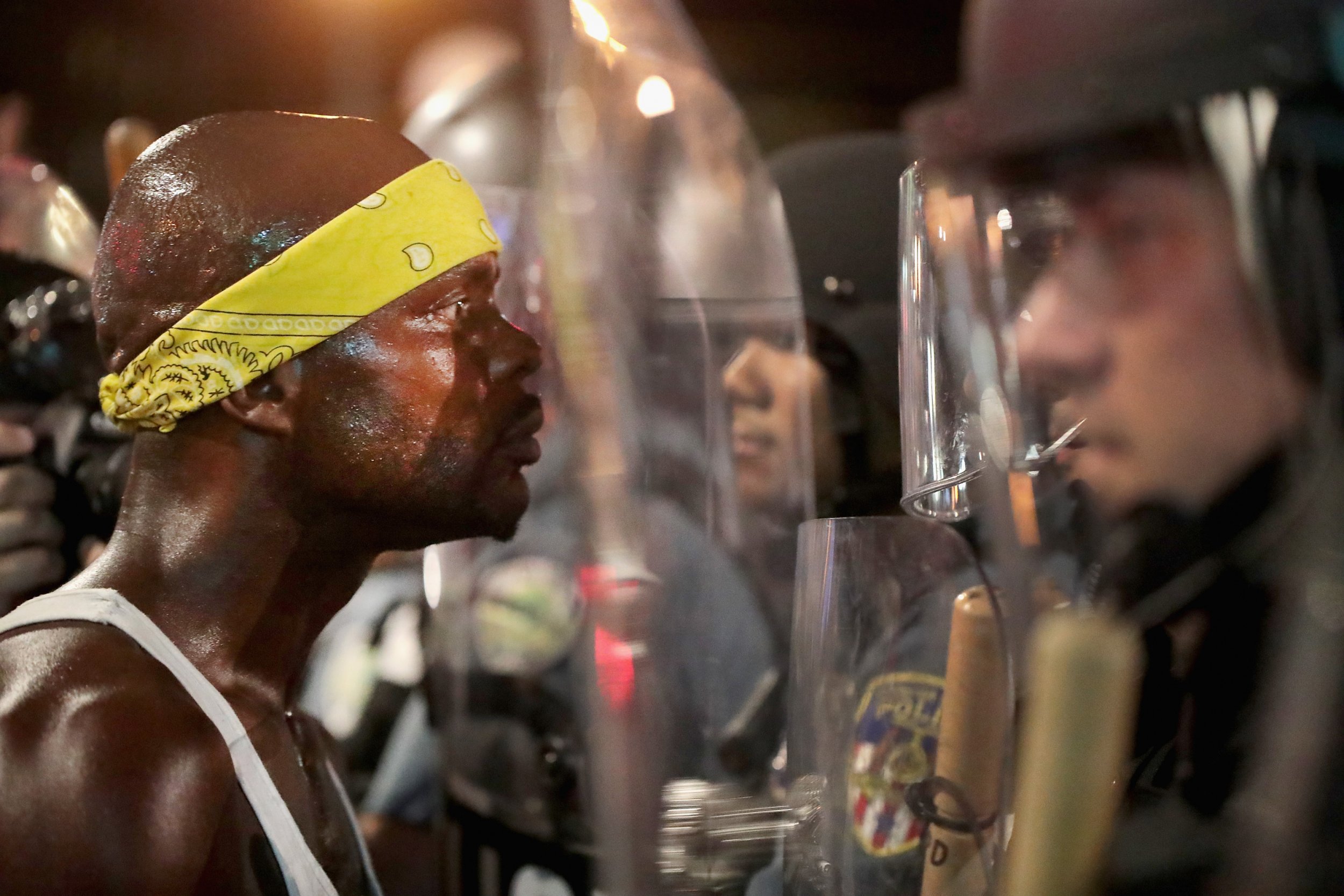 Four St. Louis police officers were indicted on Thursday after they allegedly beat an undercover colleague during protests in the city last year and then covered up the incident, federal prosecutors said.
Officers Dustin Boone, 35, Randy Hays, 31, and Christopher Myers, 27, were accused of throwing a 22-year police veteran to the ground, kicking him and beating him with a police baton on September 17, 2017. Protests had engulfed the city after former police officer Jason Stockley was acquitted of a murder charge in the fatal shooting of Anthony Lamar Smith, the St. Louis Post-Dispatch reported.
The indictment claimed that the three officers believed their undercover colleague was a protester and attacked him "while he was compliant and not posing a physical threat to anyone." When they realized they had assaulted an undercover officer, the men lied about the arrest and claimed their colleague resisted arrest and was not compliant.
The officers attempted to contact the undercover officer to convince him not to pursue legal or disciplinary action. In a statement, the Justice Department said that Myers destroyed Hall's cellphone "with the intent to impede, obstruct, and influence the investigation."
A fourth officer, identified as 25-year-old Bailey Colleta, was accused of lying to a federal grand jury that was investigating the incident. Colleta and Hays were in a romantic relationship at the time of the protests and the federal investigation, the indictment revealed.
The indictment also said that several of the officers "expressed disdain" for protesters and expressed "excitement about using unjustified force against them and going undetected while doing so."
In one text message, Myers wrote, "Let's whoop some a**." Boone responded, "The more the merrier!!! It's gonna get IGNORANT tonight!! But it's gonna be a lot of fun beating the hell out of these s***heads once the sun goes down and nobody can tell us apart!!!!"
In a later message, Boone asked if the officers were "prepping anything for the war tonight?" He added that a lot of officers were getting hurt but it was "still a blast beating people that deserve it."
The undercover officer was identified in the indictment as "L.H." He was later identified by the St. Louis Post-Dispatch as Officer Luther Hall, who was working undercover during the protest. Hall has reportedly been unable to return to work since the assault.
The four officers were suspended without pay, the Associated Press reported. If convicted, the officers each face potential maximum penalties of at least 20 years in prison.