Four Trends To Recognize To Thrive in Brick and Mortar Today
From navigating rising prices to satisfying fragmented customer bases, success in brick and mortar has never been more complicated.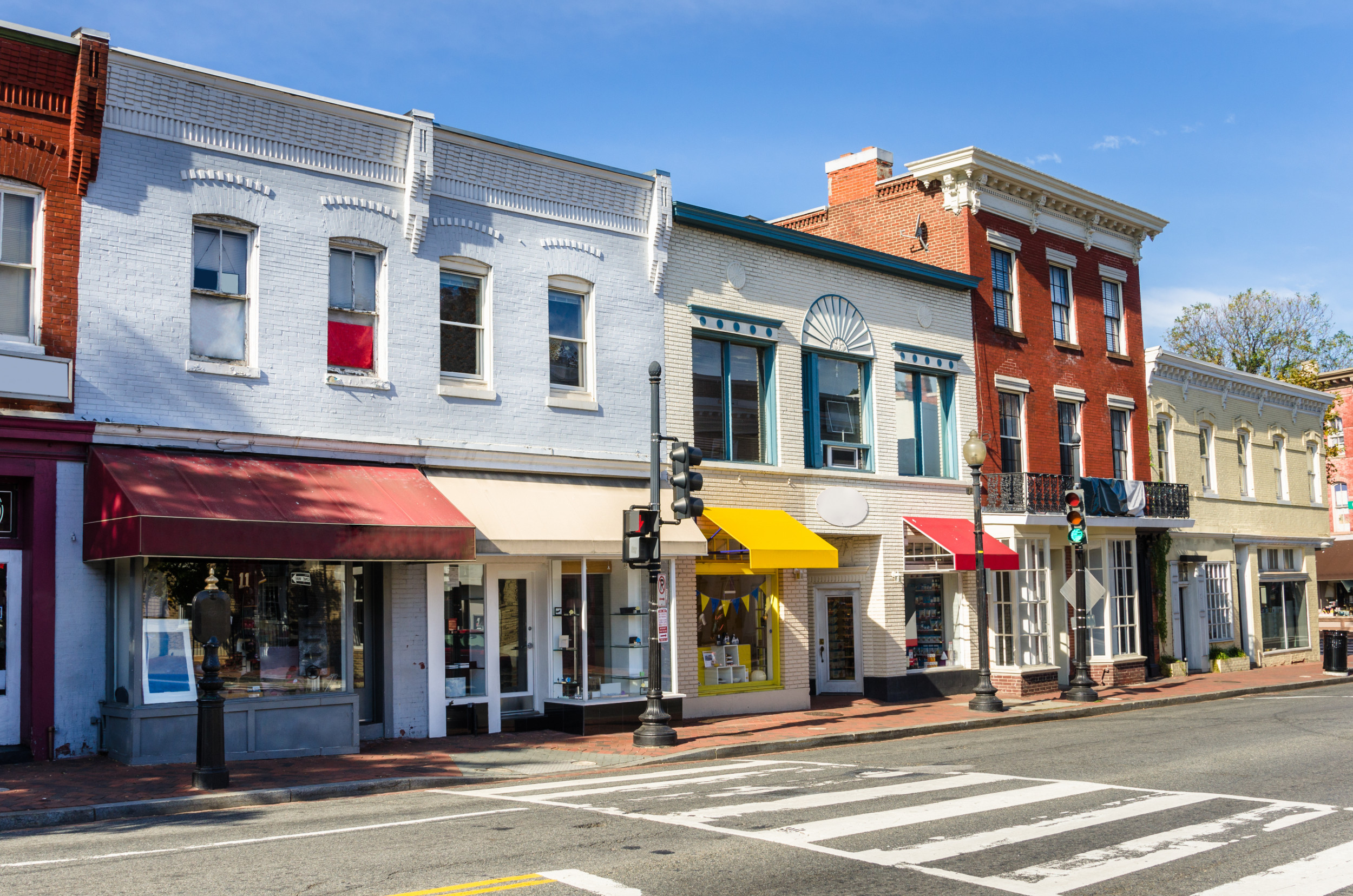 With so many daily responsibilities, it can be difficult for leaders to track one critical question: What do customers want from my brick-and-mortar locations?
With Raydiant's State of Consumer Behavior 2022 report, the team tracked prevailing consumer habits and trends so that leaders don't have to. We discovered a shopper base that is seeking exciting in-store experiences, and one that is generally unforgiving of organizations that fail to deliver them — as well as other useful insights.
Most brick-and-mortar organizations have blunted the much-hyped "threat" of e-commerce. For most organizations, the focus is now on outpacing direct competitors while continuing to streamline omnichannel systems. Delivering robust, standout customer experiences across all channels remains the way for brick and mortar players to differentiate themselves.
In order to determine how these experiences should look for your organization, consider four trends that define the brick-and-mortar customer in 2022 — and likely into 2023.
Trend One: Customers Are Switching Brands at Will
Our report found that 29% of respondents are switching brands today more often than they ever have. We also found that 48% of respondents have switched from purchasing certain items in-store to purchasing them online. The way things are trending, the common phrase may change from "brand loyalty" to "brand disloyalty."
The fact is, customers have a right to change brands, for any reason, whenever they feel necessary. It's the onus of the brick-and-mortar practitioner to give customers as few reasons to change brands as possible. The ideal goal is to rekindle feelings of loyalty among customers so that, on the rare bad day, they don't even consider swapping your stores for a competitor's.
In times where inflation is reshaping shoppers' habits, offering competitive prices remains key to fostering loyalty — though this may be less of a priority for luxury retailers. Value, though, isn't just about the price on the product or shelf. Offering experiences outside of the norm is a way to provide value to customers, as well as a much-needed distraction during tough financial times.
Though loyalty programs can be effective, many shoppers are fatigued by trying to keep up with each brand's loyalty program. A more sure-fire remedy for brand disloyalty is consistently impressive in-store experiences.
Trend Two: Customers Are Growing Fatigued by Online Shopping, Are Rediscovering the Magic of In-store Curation
E-commerce has its merits, with the ability to search endlessly across brand and category lines being one of them. However, this particular benefit has the capacity to cause fatigue among shoppers, especially those who can't help but click and scroll endlessly in search of a better deal or item.
Studies have found that online shoppers experience information overload, often having to take breaks to compensate. Inherent in this finding is the fact that, on its own merits, online shopping just isn't that exciting.
This may be why 44% of respondents still prefer to shop in-store. Of those respondents, 27.6% said that the allure of in-store experiences is most compelling. 24.7 percent of respondents gravitate toward in-store shopping because they prefer feeling and experiencing products firsthand — in their view, touching and trying on trumps clicking and guesstimating.
When brands know what they're doing, their curation can be a major asset. When those brands can couch well-curated product offerings with a memorable in-store experience, customers rediscover, trip after trip, why they love shopping in your stores.
Trend Three: Customer Service Is Improving in a Noticeable Manner
35 percent of respondents said that customer service in brick-and-mortar locations has gotten markedly better over the past year. Only 22.4% of respondents said they'd noticed customer service regressing, which appears to show that improving service is the greater trend.
If nothing else, this trend reminds us that customer service is an integral feature of the customer experience. Yet, retail organizations must cope with high rates of retail employee burnout and attrition. As organizations embraced curbside pickup, in-store fulfillment and other new features, employees' pre-existing responsibilities also remained. Many employees became stretched too thin.
A tired or disgruntled employee is more likely to engage in customer disservice than customer service. Those employers who cannot afford to increase their staff, or who want to try sustainable long-term solutions, should consider tools like self-service kiosks, digital signage that informs customers about product location and details, and other technological solutions.
Your human staff is invaluable, but they have their limits. Based on the data, organizations are finding ways to overcome customer service challenges with innovation, and your organization must do the same.
Trend Four: Customers Are Deciding Where to Shop Based on Experiences, Not Just Products
Given two semi-comparable retail options, customers will choose the store with a better overall experience. It really is that simple.
77% of respondents said that the in-store experience is either "important" or "very important" to their decision of where to shop. If a customer chooses your store, and you deliver a positive in-store experience, then 83% of those consumers will return again — based solely on that positive in-store experience.
The in-store experience encompasses:
Product offerings and availability
Product arrangement
Design scheme
Checkout options
Quality of human-led customer service
Of course, delivering a positive in-store experience sounds simple enough. It is not. You'll need to combine proven winning strategies, like attentive customer service, with more experimental aspects of retail — you might use Gucci's foray into gaming cultureas an example of outside-the-box retail innovations.
Moving Forward
Few things are simple in today's retail age. From navigating rising prices to satisfying fragmented customer bases, success in brick and mortar has never been more complicated.
Boiling priorities down to their core elements is key to success. Amidst the chaos, you can be certain of one thing: delivering a top-notch in-store experience can be essential in reaching success.
When in doubt, keep it simple. Commit to customer service, offer concise-but-stunning in-store layouts and don't be afraid to let tech solutions like digital signs and kiosks lend your employees a helping hand. Oh yeah, and pay attention to your customers' habits and requests. With this blueprint, you're primed for a stellar 2022 — and beyond.