Four Ubisoft Games To Get Hyped For At E3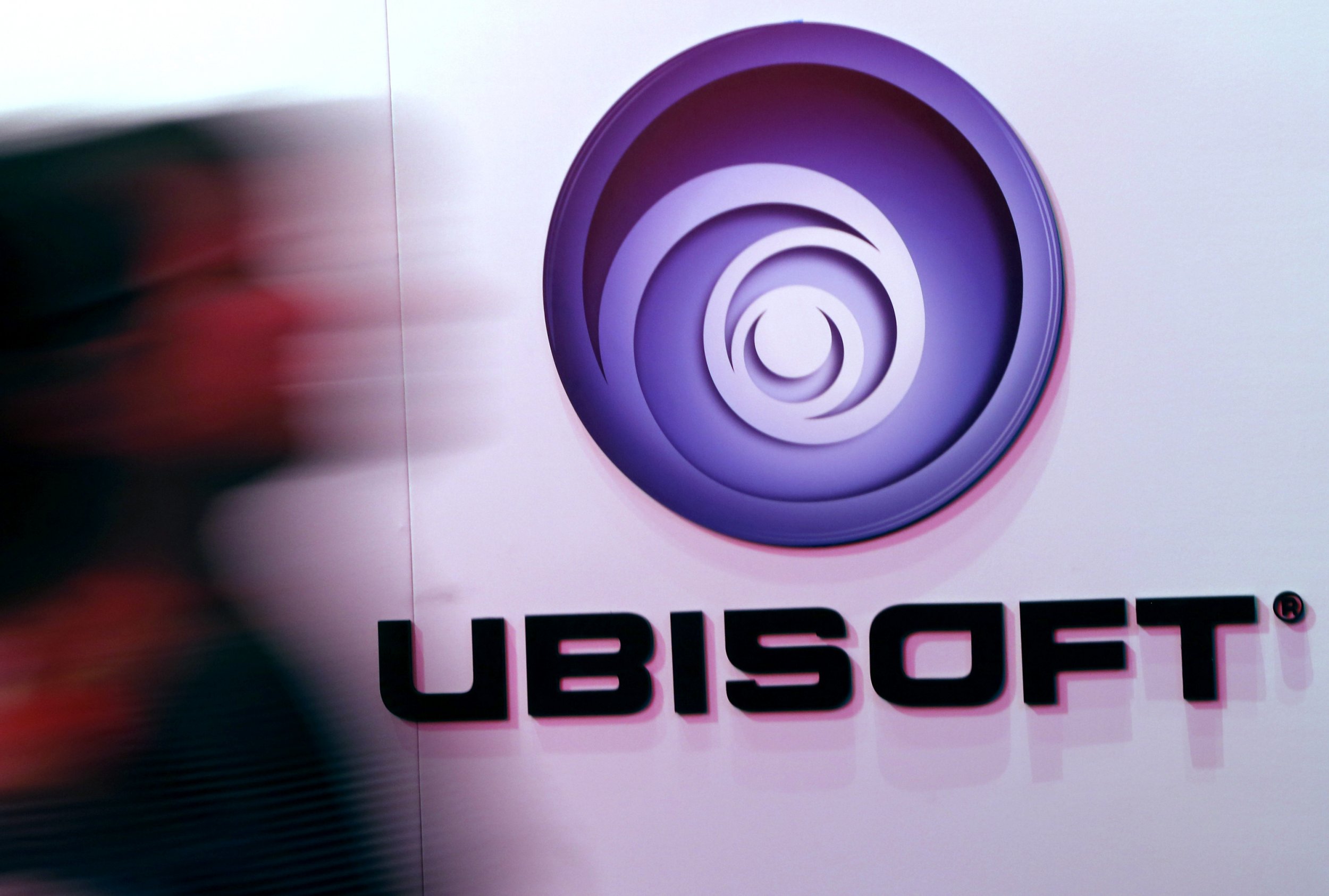 Ubisoft celebrated its 30th birthday with pomp and style. In a packed auditorium at the Orpheum Theatre in downtown Los Angeles, Ubisoft spent two hours rolling out trailers and showing off gameplay for a long line of new titles. Most of the games will be able for demo at the E3 convention starting tomorrow and shared just enough information to whet some appetites.
Ubisoft's catalog of upcoming videos games is diverse, ranging from a South Park riff on the Marvel/DC superhero genre to a Tom Clancy video game on a fictional narco-war in Bolivia. Old cameos, like The Division and Watch Dogs , made a return as well. Here are four titles to keep an eye out for this week.
Eagle Flight
This flying-as-an-eagle virtual reality game has been hyped since the Game Developers Conference in March. The game was finally put to a live demo on Monday in a "Capture the Prey" matchup, with Oculus CEO Palmer Luckey being one of the players.
The game takes place over the city of Paris shortly after mankind deserts the city and nature reclaims the French capital. Wild zoo animals like elephants and giraffes roam the boulevards and the parks near the Eiffel Tower. The game is exhilarating to look at as the eagles soar and dip through streets and sewers, trying to avoid getting hit by an air beam of sorts from opponents. Close up, the graphics of the game take on a Minecraft-y basic feel, but that hardly takes any points off its fun factor.
Ghost Recon: Wildlands
Bolivia produces coca leaves. Coca leaves make cocaine. Cocaine is sold en masse by drug cartels. That line of logic provides the plot foundation for Ghost Recon: Wildlands , which imagines a special operations team called "The Ghosts" to sabotage drug cartels' operations in Bolivia.
With all its mountains and lakes and small towns, Bolivia feels familiar yet otherworldly in the game. Ubisoft claims this game will be one of the largest open worlds ever published, and during one of its recorded demos, it certainly felt that way. In the demo, soldiers conduct an extraction operation which involves them corralling into the targeted area from different directions, attacking the large compound and then catching their target in a long highway chase in the mountains. The game will be available in a four-player co-op multiplayer. The dialogue between characters felt choppy, which may take remove some of the game's realism. Hopefully, that can be patched by next March, when it is released.
Watch Dogs 2
I work and live in the Bay Area, so it was really neat to see Ubisoft bring San Francisco to life in all its details much like they did with New York City in The Division . Watch Dogs 2 involves a ragtag group of ninja-like hackers called Dedsec trying to restore privacy and democracy back to the people from a barrel-chested politician with a slogan similar to Donald Trump's—"Let's Make the Bay Area Stronger," really?—and a surveillance system through which the government spies on all San Franciscans.
It's a very Tom Clancy video game plus that trademark anti-establishment, tech-savvy edge associated with San Francisco and Silicon Valley. The young heroes go on spying expeditions in downtown San Francisco using an array of gadgets like a drone or a two-wheel robot which mass-downloads government data. They are able to open any door or car using their smartphones. The overall message is rife with cognitive dissonance—the fact that a global video game company like Ubisoft is preaching the fight against The Establishment is pretty comical—but, much like The Division , the gameplay looks great, the heroes fresh and San Francisco hella beautiful.
Steep
Action sports never made a big splash in the mainstream video game market but Steep may just be the one to finally break that ceiling. Based mainly in the Alps, players are able to get down the mountain in a wingsuit, paraglides, snowboard or skis. In multiplayer mode, one can race down the Mont Blanc.
The mountains look beautiful and the demo was lifelike enough to get the palms sweaty from how fast and dangerous it looked. It remains to be seen if the game, which will be released in December, has any real depth besides racing by one's self or with friends. Ubisoft may want to rethink the lifelike deaths. I'm all for realism but maybe they can tone down the screams as players hurl toward their deaths from thousands of feet up?