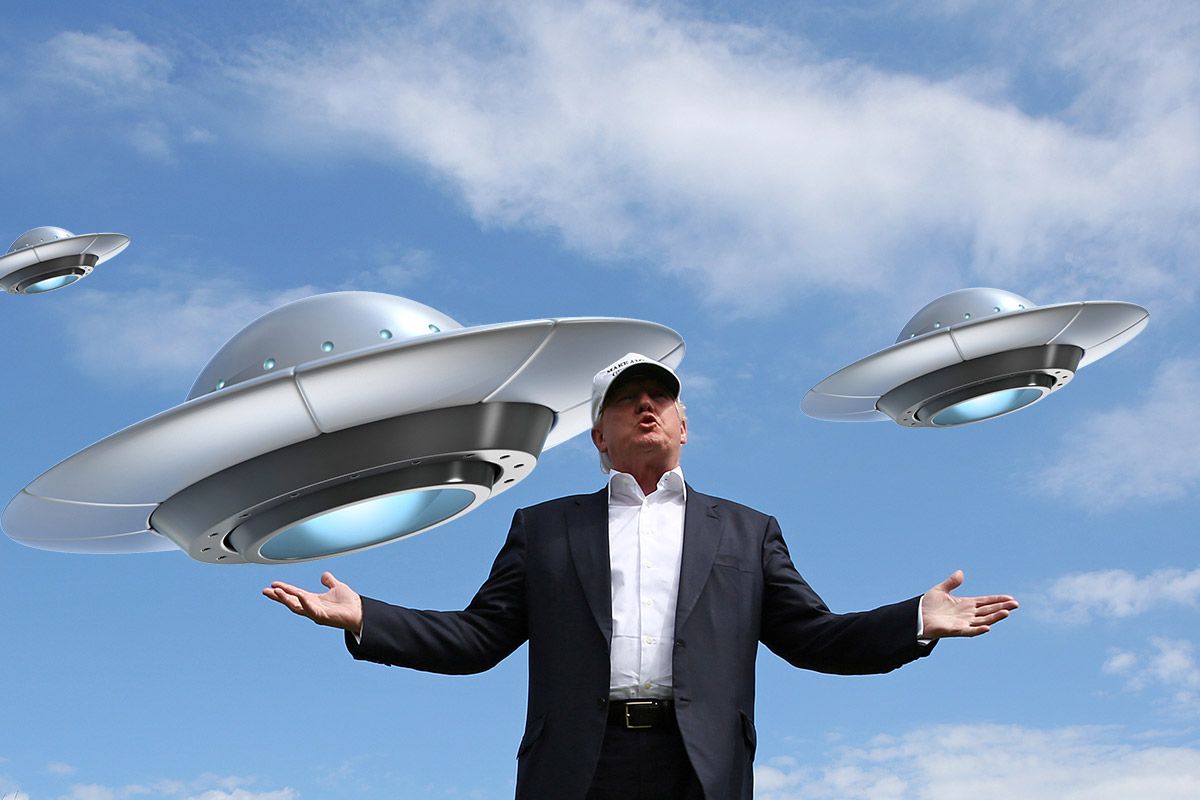 Four lights spotted over President Donald Trump's Scotland golf course this week sparked conspiracy theories about unidentified flying objects.
Four disc-shaped lights were allegedly spotted in the skies over the Trump Turnberry golf course in Scotland on August 16, moving in a straight-line path. An image of the suspect objects was posted to UFO Stalker, a platform that records global sightings.
The picture shows four objects in the Scottish clouds, looming over a small sand bunker and the nation's flag. In the background are some picturesque mountains and the Ayrshire coastline.
"My niece was at Trump Turnberry golf course and took a picture of the golf course from the balcony of her room on August 16, 2018 at 7:56 pm Scotland time," the UFO stalker stated.
"She emailed the picture because I like to play golf, and when I looked at it closely I saw four strange disk-shaped objects in the background which she said she had not noticed when taking the picture," the description continued. "Can you help me identify these UFOs? Any ideas?"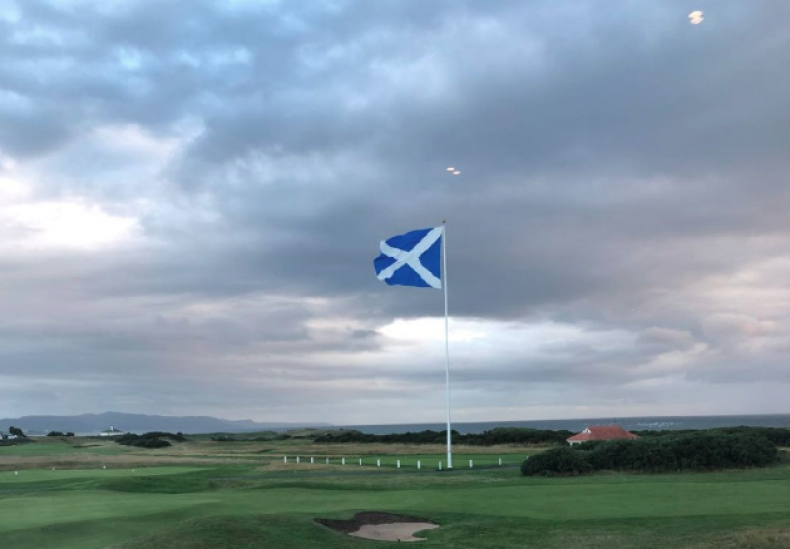 The Trump facility, which did not immediately respond to a request for comment, promises "an experience like no other" on its website but makes no mention of having to deal with aliens.
Unfortunately, one commenter under the post was quick to dispel with claims of a paranormal discovery. "Reflections of indoor lighting fixtures?" she wrote.
Trump, unlike Democratic consultant John Podesta has made no indication he believes in little green men. He has, however, pushed for a space force as a sixth branch of the Armed Forces.
"We stand at the birth of a new millennium, ready to unlock the mysteries of space, to free the Earth from the miseries of disease, and to harness the energies, industries and technologies of tomorrow," the president stated in his inauguration speech in 2017.
Later, in December 2017, White House press secretary Sarah Sanders smirked when asked if Trump believed in the existence of UFOs. "I will check in on that and would be happy to circle back," she said, responding to a question on a UFO program once managed by the Pentagon. That month, The New York Times revealed that $22 million had been spent on the "Aerospace Threat Identification" scheme.
It seems, based on a search of UFO Stalker, Scotland is a hotbed of unidentified flying objects. There are more than 240 results based around regions of the country stretching back years.
In one, from July 20, 2018, an individual claimed to have witnessed an "orange ball" with a "purple shield around it." Another, from May, spotted a "dome-shaped object with something in it." And a third Scottish disclosure described a "triangular shaped object" with "illuminated visible rings."
So, unfortunately for Trump, the truth may be out there.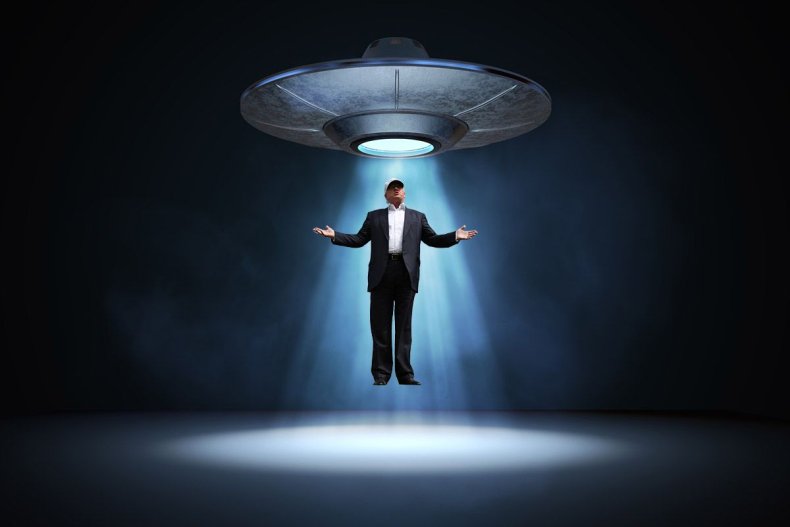 Correction: This story and headline have been updated to reflect the skepticism surrounding this "spotting."