Four Years on, Swedish High Court Agrees to Hear Assange Appeal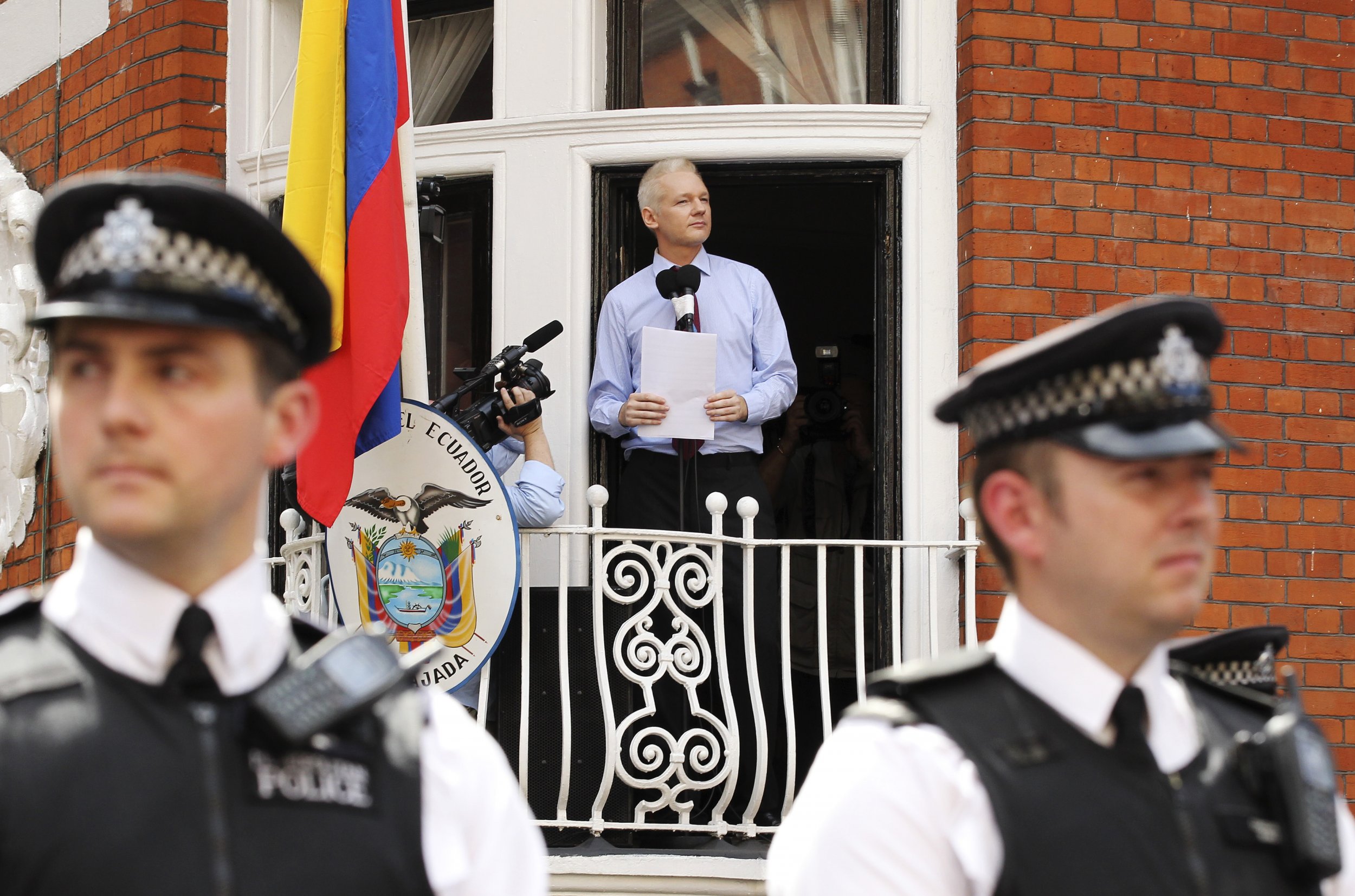 WikiLeaks have welcomed the decision by Sweden's supreme court to hear an appeal from Julian Assange, but have accused the Swedish authorities of holding up the trial.
The supreme court yesterday announced that it would hear Assange's appeal against his European arrest warrant which has been active since November 2010. Assange is wanted for questioning in Stockholm relating to allegations made by two Swedish women in 2010 of sexual offences.
He was given asylum in the Ecuadorian embassy in London in August 2012 and has been there ever since. UK authorities have refused to offer Assange safe passage out of the country and have said that he will be arrested if he enters UK territory. He is also facing a criminal investigation in the U.S. and fears extradition to America.
WikiLeaks spokesperson Kristinn Hrafnsson says that while the decision is a step forward, Assange still faces many challenges before his freedom can be assured.
"Our reaction is a bit dampened but we are hopeful that we will successfully see a closure around the Swedish case. It is an indication that we have a hope for a positive outcome there," says Hrafnsson, a journalist based in Reykjavik, Iceland.
The Swedish investigation remains in the preliminary stages since, according to the Swedish Prosecution Authority, it has been impossible to interview Assange and formally charge him with any offence.
However, Hrafnsson insists that Assange has continually offered to be interviewed via video link and that the prosecutor is holding up proceedings. "The prosecutor has not done anything in four years to move the case forward. That is an indication of what we mean that Julian's lawyers are being affected by legal authorities in Sweden."
There is also a belief that even if the arrest warrant was dropped, Assange would still face arrest in the UK and prosecution in the U.S. as WikiLeaks tweeted earlier today:
Hrafnsson says that he is in regular contact with Assange, who has now been in the embassy for over two years. He says that WikiLeaks and its founder are determined to continue their legal struggle.
"It is an ongoing fight and a fight that has been going on for quite a long time, but it is a fight that has to be continued to the end," says Hrafnsson.
Proceedings against Assange in Sweden were revived in June 2014, when the Australian journalist requested Stockholm to review his detention order. The request was rejected, leading Assange to go through the appeals process. His appeal with the supreme court was lodged on February 25. He has also submitted a request for relief to the UN Working Group on Arbitrary Detention.
WikiLeaks rose to prominence in 2010, when it released a huge cache of U.S. diplomatic cables. The documents were leaked by former U.S. soldier Chelsea (then Bradley) Manning, who was sentenced to 35 years in August 2013 for violation of the Espionage Act.
The BBC reported in February that £10m has been spent by UK authorities in providing a 24-hour police presence outside the Ecuadorian embassy since Assange claimed asylum there.