Fourth Grader Called N-word by Vice Principal, According to Boy's Parents
The parents of a biracial 9-year-old boy from Sanford, Maine claim their son was called the n-word by an assistant principal at his school.
The boy's black father and white mother claim Willard Elementary School vice principal Kathryn Davis was used the slur while attempting to discipline their son.
They say Davis called them on September 27 to let them know their son, a fourth grader, was causing trouble with classmates and expressed a desire to move him to a different class. Newsweek is not using the boy's name, as he is a minor.
When the child's mother Jessica Gouin asked her son what had happened in the class, she says he told her the he had admitted to Davis he been picking on a fellow student but was "just joking around."
The boy then claimed that Davis had responded by asking "what if I called you a [n-word] and was just joking around? How would that make you feel?"
"He's going to remember this for the rest of his life that his [assistant] principal called him this at school," Gouin said in an interview with WMTM.
According to a report from WLBZ, school Superintendent Matt Nelson confirmed that the incident had happened but did not confirm that it was Davis who spoke to the boy. Nelson claimed that the slur was used as part of an ill-conceived attempt to demonstrate that "words hurt."
"At the end of the day, we screwed up, made a mistake. I also think context is important and when you understand the context, it doesn't make it better but sometimes it helps to understand it," Nelson told the channel. "It's something we take seriously, something that is not okay."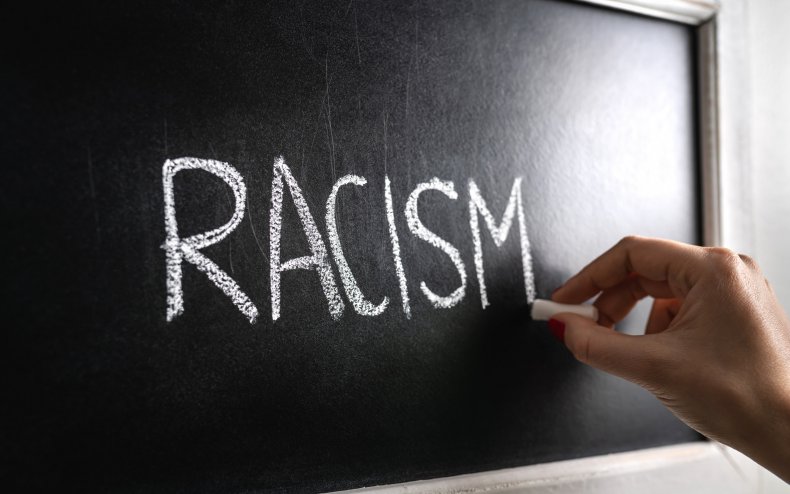 The boy's father, Neil Jarrett, also spoke to the channel, saying that he worries about his son "every day" after the incident, and that he did not understand the vice principal's choice in using the slur. He was also not happy with the apology he claims he received from Davis.
"The way she apologized is not really, like '[Boy's name], I'm sorry I called you that name or used the N-word.' She's like, '[Boy's name], I called you a [N-word],' like she kept using this [N-word] word, [N-word] word. Like it was nothing," Jarrett said.
"He used to love to go to school, pack his lunch, hurry up, drop him off at the bus stop, but now it's he's like 'I don't want to go school today.' My son does not feel comfortable at that school."
The boy's parents insist that Davis should have no further contact with their son, and would like to see her suspended. Nelson says the responsible party will undergo additional training after the incident.