Easy East Coast Getaways for the Summer
This year, spend the summer's long weekends somewhere without the crowds.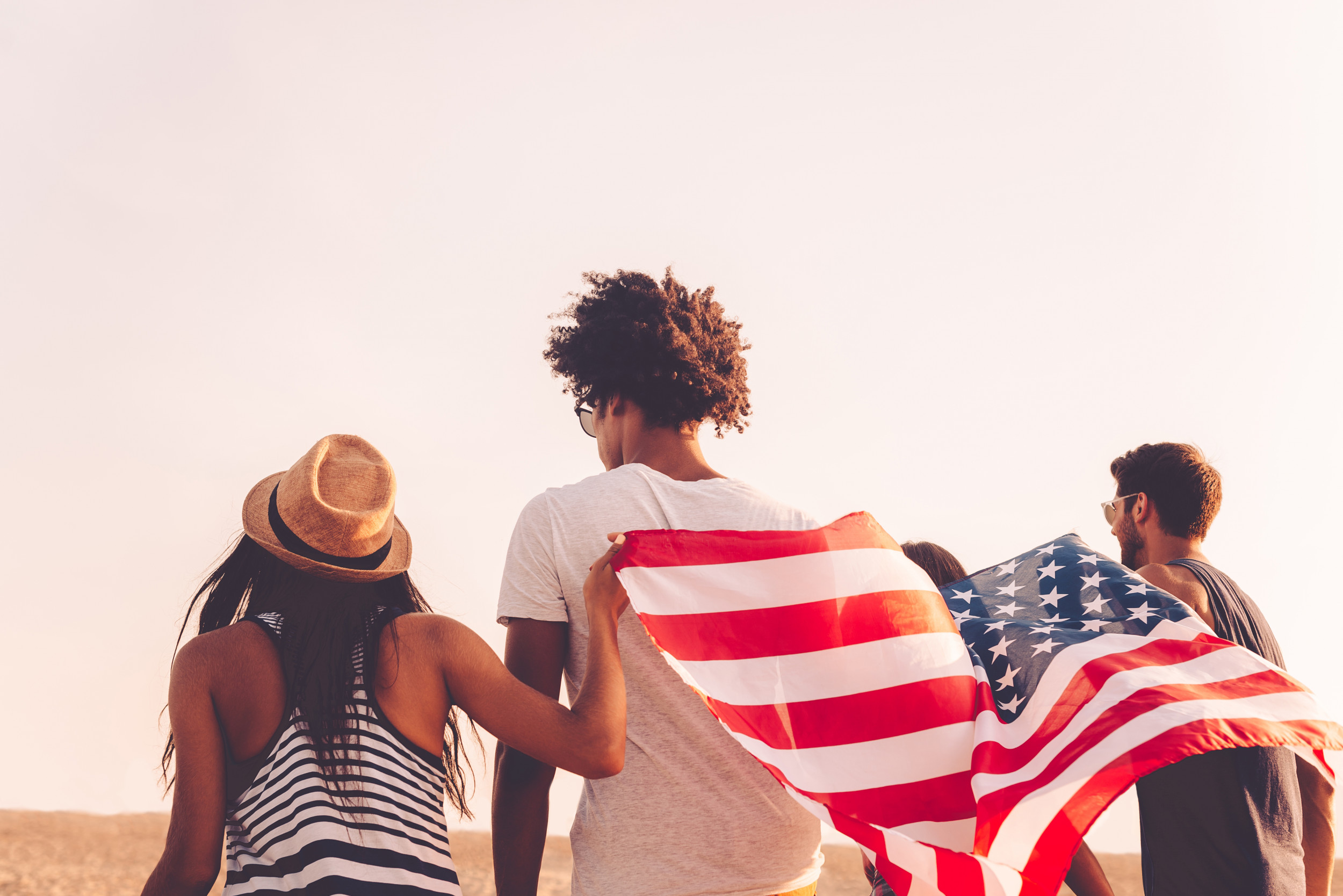 What's that sound? Oh, it's just everyone you know abandoning New York and heading to the Hamptons for the Fourth of July weekend. 'Good luck to them,' you chuckle to yourself. Why? Because you've read our guide to the alternative Hamptons. No crowds. No queues. No unruly congestion. The same mild decadence in the midst of nature. The same sense of well-earned relaxation. Read on.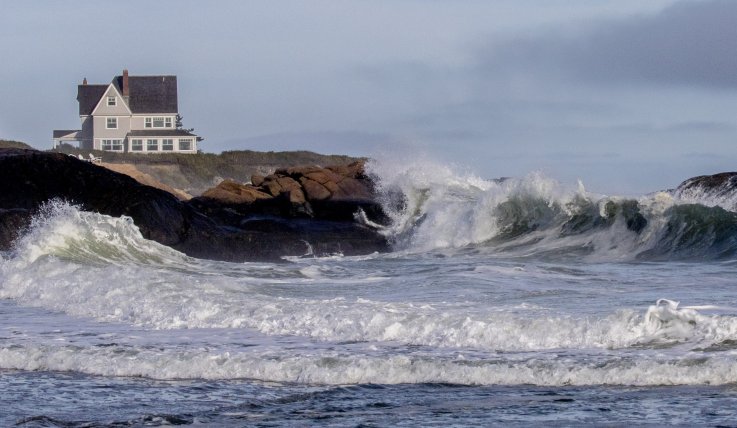 Far removed from the hectic throngs of Newport, Little Compton has every reason to feel pleased with itself. This olde worlde beach hamlet lays just a stone's throw from the Massachusetts border and the pleasantly rolling Sakonnet River, where early records set its foundation to the mid-1600s - which is evident in the preserved historical houses which charm and delight to this day. What's more, several Mayflower descendants are buried in the local cemetery. Less over-confident than neighboring Newport, the community's placid, laid-back atmosphere is really its strong suit. Charming towns and idyllic gardens - such as the inviting maze of Sakonnet Garden - offer up a truly English feel, albeit without the unpredictable weather. And, should you be done with traipsing the lawns, Little Compton has some enviable beaches at its disposal - including Sachuest and Goosewing Beach Preserve.
Litchfield County, Connecticut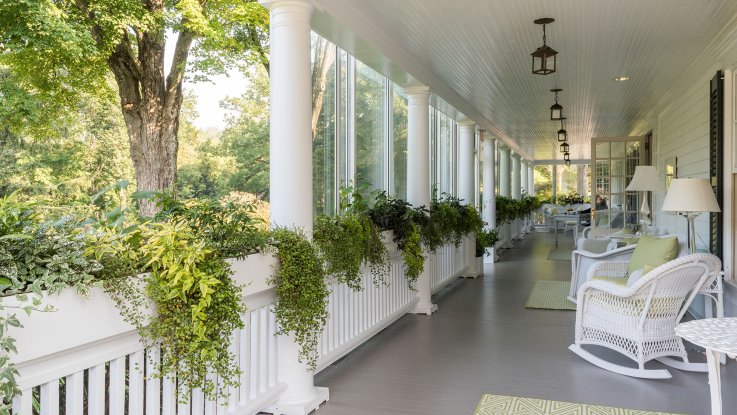 Much like an inspired reversal of Fitzgerald's The Great Gatsby, a two-hour car journey out of boisterous Manhattan will land you in the stunning landscapes and bountiful forests of Litchfield County. This corner of New England is, by nature, low-key and utterly authentic, where you can spend hot summer days rolling over beautiful hills, dropping in (and dropping out of?) picturesque wineries, storming up into the trails of the Appalachian Mountains, or hitting the waters to raft and fish. We're keen on Litchfield because it satisfies all of the senses - from pricing up shining antiques in the area's antique stores or sinking into the divine spa facilities at the elegant Mayflower Inn & Spa. And there's no green light interrupting your much-deserved sleep!
Watch Hill & Westerly, Rhode Island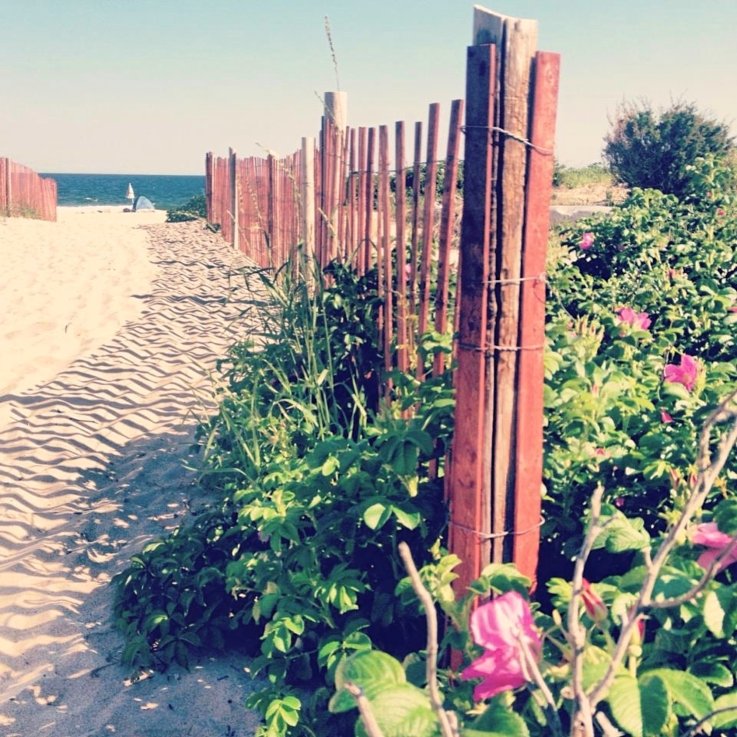 Sitting at the most southwestern point of Rhode Island, the pretty and affluent coastal enclave of Watch Hill came to prominence during the late 19th century as an exclusive summer resort, where well-heeled families built sprawling Victorian-style cottages along the peninsula. While tourists do enjoy strolling the promenade, the grand Ocean House oozes discretion and privacy, meaning you can actually get away from it all, rather than being in the throngs of it all. In this jaw-dropping locale, you're served not only one of the best private beaches in the area (no, seriously), but also sumptuously gourmet dining with the - yes - unmissable Watch Hill oysters. Put another way, this is the closest you can get to early 20th century time-travel. There's also a secret Veuve Clicquot Champagne Garden.*
* if you didn't think this was a thing you need, it definitely is now.
Martha's Vineyard

Ok, it's not exactly 'off the beaten track.' And yet, it is extremely chill! How do I know this? There is a place literally named Chillmark (think: very 'I want to go there' beaches). The small estates and villages that dot these striking coastlines give way to soft, golden sands, and invigoratingly rolling seas. What's more, it isn't exactly easy to get to, requiring a ferry from NYC or Boston. From here, you hit the beachhead of 'The Vineyard' proper - buzzing Edgartown, where relaxed vacationers don their Nantucket Reds and boat shoes, and not the knife-like stilettoes you'll encounter in the at-siege Hamptons. Historic lighthouses, rolling dunes, sun-blushed bluffs, and more convivial spots to wine and dine at than you can shake a stick at. Heaven.
Mexico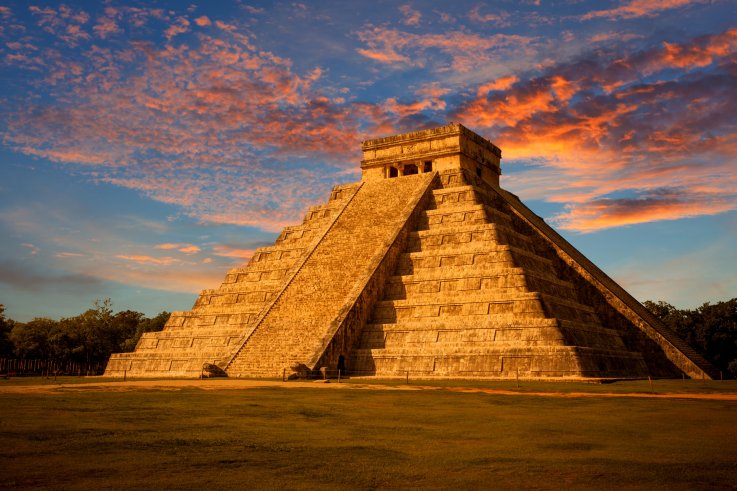 Sorry, what? Yes, it's still very easy - and quick - to fly to Mexico, meaning you're never more than a short jump away from plump empanadas, ice-cool margaritas, and truly tropical beaches. The crown jewel of the Riviera Maya, Chable Maroma is a genuine beach escape that feels worlds away. It'd take longer to get to Ohio. Think about that. Not too far from your doorstep are cenotes you can throw yourself into, beguiling Mayan ruins, and exquisitely on-point Mexican dining.
Easy East Coast Getaways for the Summer | Culture