Fourth of July 2018 Fireworks: Start Times, Where to Watch Across the U.S.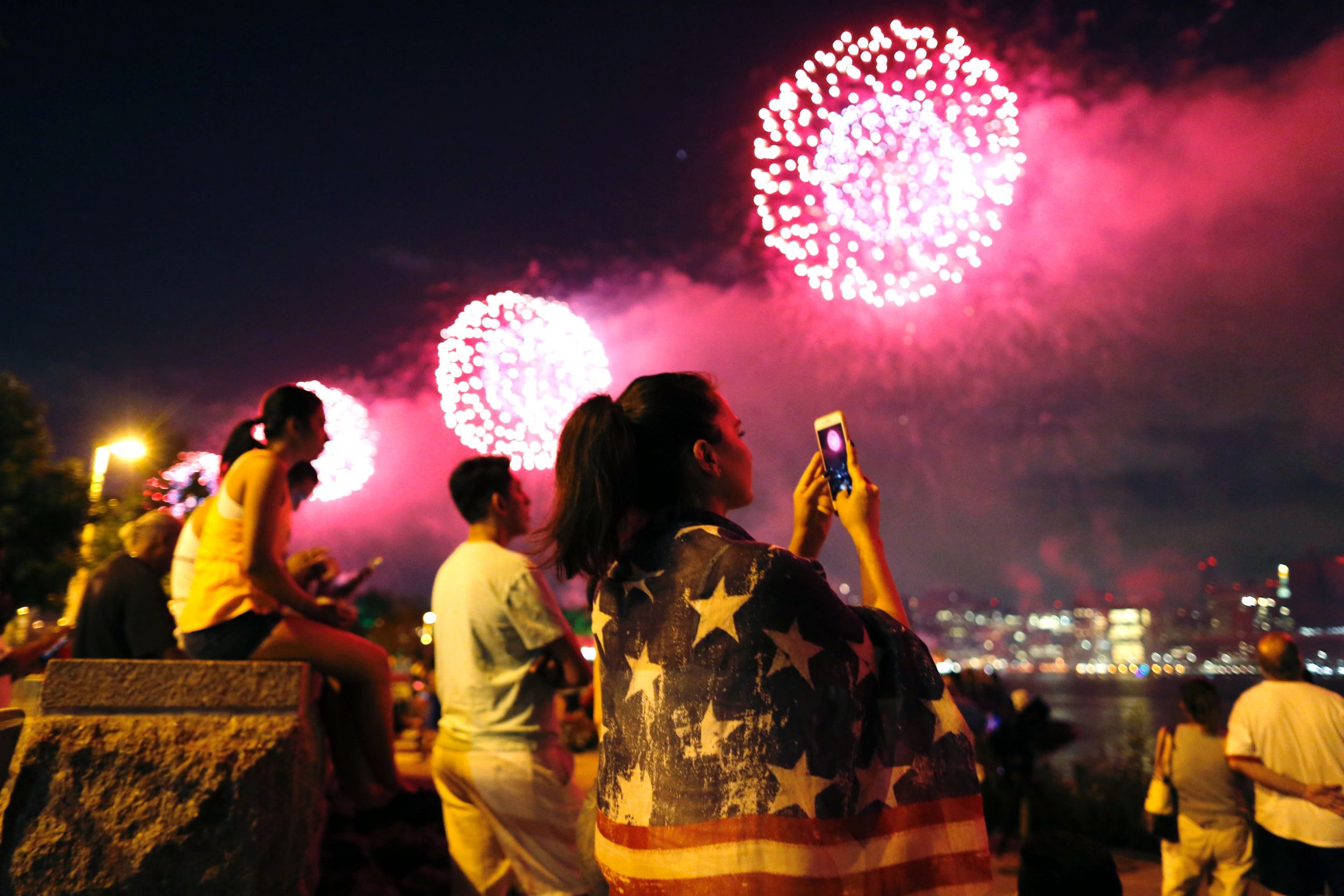 ​Cities big and small across the United States will celebrate the country's Independence Day with fireworks displays on Wednesday night. The shows vary in start time, length and backdrop, but all are expected to dazzle and show off American pride.
Related: July 4 Sales 2018: Deals, discounts and coupons for the holiday
Here are the start times and information on fireworks shows in some of the largest cities in the United States:
New York City
Newsweek subscription offers >
Macy's 4th of July Fireworks show is slated to start at 9:25 p.m. The fireworks will be set off from barges on the East River, spanning a mile from 23rd to 42nd Streets, making it Macy's largest display in 42 years. The show, among the most renowned in the country, will last about 25 minutes. ​​
Newsweek subscription offers >
Chicago
Chicago's grandest fireworks show starts at 9:30 p.m. at Navy Pier. Visitors without reserved tickets should arrive early, as the pier quickly reaches capacity and closes. Besides the pier, the fireworks can be seen from Promontory Point, North Avenue Beach, 31st Street Beach, Belmont Harbor, Maggie Daley Park and the museum campus close to Shedd Aquarium and Adler Planetarium.
Los Angeles
The sprawling metro area offers a variety of fireworks events, with among the most popular being AmericaFest, at the Rose Bowl in Pasadena, shooting off fireworks at 9 p.m. The Rose Bowl opens at 2 p.m. with an array of activities to celebrate Independence Day, from classic American fare to games and rides for kids, to a motorcycle stunt show. Parking costs $20.
The cheaper alternative is to watch the fireworks in Downtown L.A., starting at 9 p.m., from Grand Park. The park hosts a block party with food and live music and can be reached via the Metro. Doors open at 3 p.m., and the block party is free.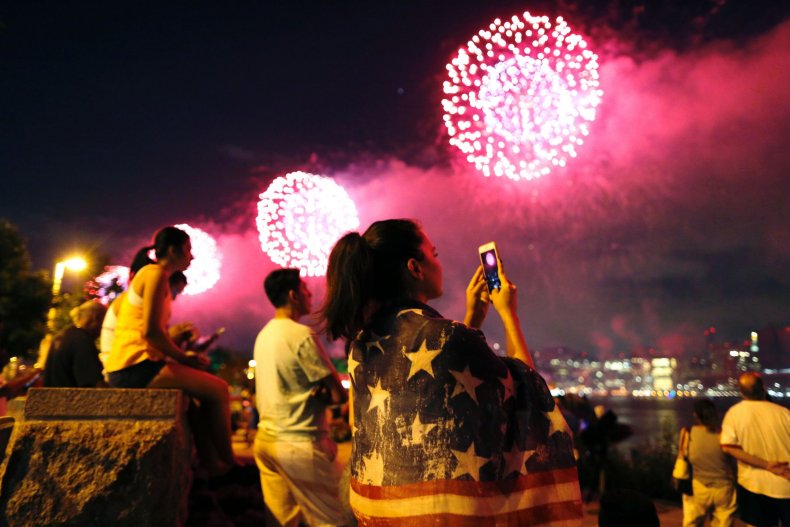 Washington, D.C.
The National Fireworks in the nation's capital will begin around 9 p.m. The National Mall is the closest that viewers can get to the fireworks display, and is the most popular place to watch them. Viewers should arrive early to stake out a spot, as latecomers are not allowed access to the best areas. Those close up are advised to bring earplugs.
Boston
One of America's oldest cities starts its fireworks display at 10:30 p.m. over the Charles River, with a concert beginning at 8 p.m. Crowds gravitate to the Esplanade from the Museum of Science to the Boston University Bridge for front-row seats.
Fourth of July 2018 Fireworks: Start Times, Where to Watch Across the U.S. | U.S.