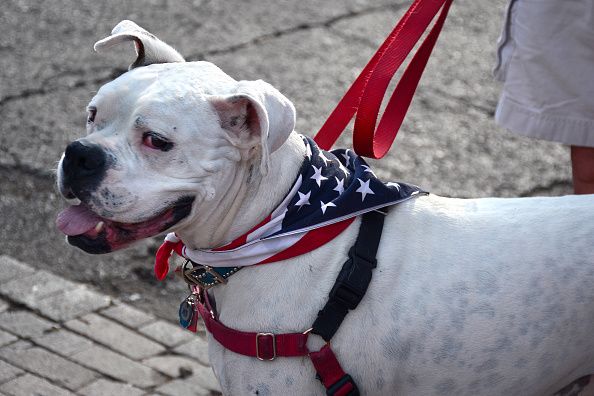 As the Fourth of July approaches, many people will be preparing for outdoor barbeques, parades, and parties to celebrate America's Independence Day.
Whether the plan is to go out to view some fireworks or host your own Fourth of July party, it's important to remember to keep your furry friends safe during the holiday. The American Society for the Prevention of Cruelty to Animals (ASPCA), The American Veterinary Medical Foundation (AVMF), and The Humane Society have tips to keep your pet safe so you can all enjoy a happy and safe Fourth of July.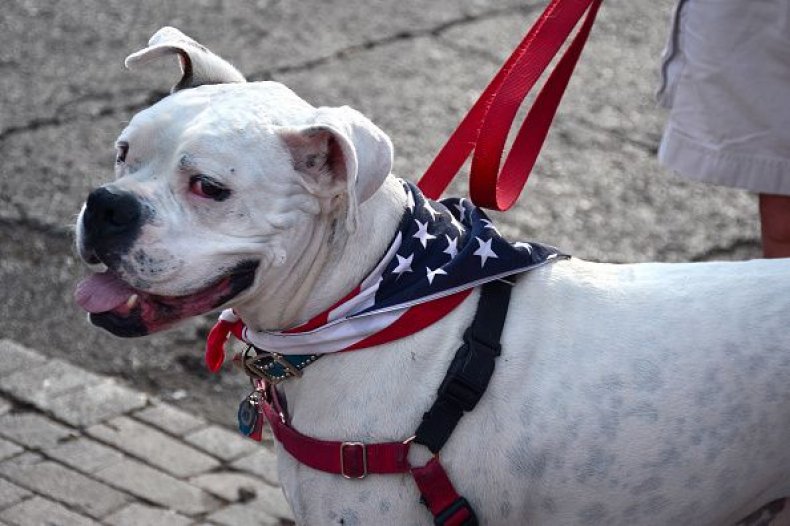 1. Never use fireworks around pets—Many furry friends are afraid of fireworks and can get extremely hurt if they are exposed to them, according to the ASPCA. Fireworks can contain dangerous chemicals like potassium nitrate or arsenic, and can severely burn your pet.
2. Keep the pets at home or in a kennel if you're traveling far - If your Fourth of July festivities consists of traveling out of town, the AVMF suggests you leave your pet at home or in a kennel. If you do decide to take them with you, the foundation has some tips on how to keep them safe.
3. Keep alcoholic beverages away from your pets—According to the ASPCA, alcoholic beverages have the potential to poison pets if left unattended. If consumed, the animal could become weak and depressed from intoxication.
4. Don't apply any sunscreen or insect repellent on pets that aren't specifically made for animals—If it's consumed by the animal, it can make the pet feel ill and cause vomiting, diarrhea, drooling, and lethargy, according to the ASPCA.
5. Leave the pets at home for the fireworks display—Pets don't like fireworks. The Humane Society has come up with tips on how to keep your pet safe if they are frightened by the sounds of fireworks. If you need help calming your pet down, give a call to your local veterinarian.
6. Horses should be kept away from Fourth of July parties - Like most pets, horses don't like the sound of fireworks either. AMVF recommends to keep them in a securely fenced area far away from the festivities.
7. Don't give your pet "table food"—It's cute to get a photo of your dog chewing on a freshly grilled hamburger for your Instagram, but food like chocolate and beer can be super harmful to pets, according to the ASPCA. The ASPCA has even included a list of food you should not give your pets.
8. Heat stroke can also harm your pets - It's important to keep your pets cool during the Fourth of July fun. The Humane Society advises to never leave your pet in a hot car and to look for warning signs of heat stroke.
9. Tiki Torch oil and citronella candles should be kept away from pets—Tiki torches may make your backyard barbeque look great, but if ingested by pets they can cause severe harm, according to the ASPCA. If inhaled, it could cause pneumonia or neurological damage.
10. If your pet escapes your home, be prepared—The Humane Society recommends having all ID tags for your furry friend up to date in case it leaves your home. The society also suggests having your pet microchipped, so they can easily be found if they become lost.