Fourth Russian General Commits Suicide in Less Than a Year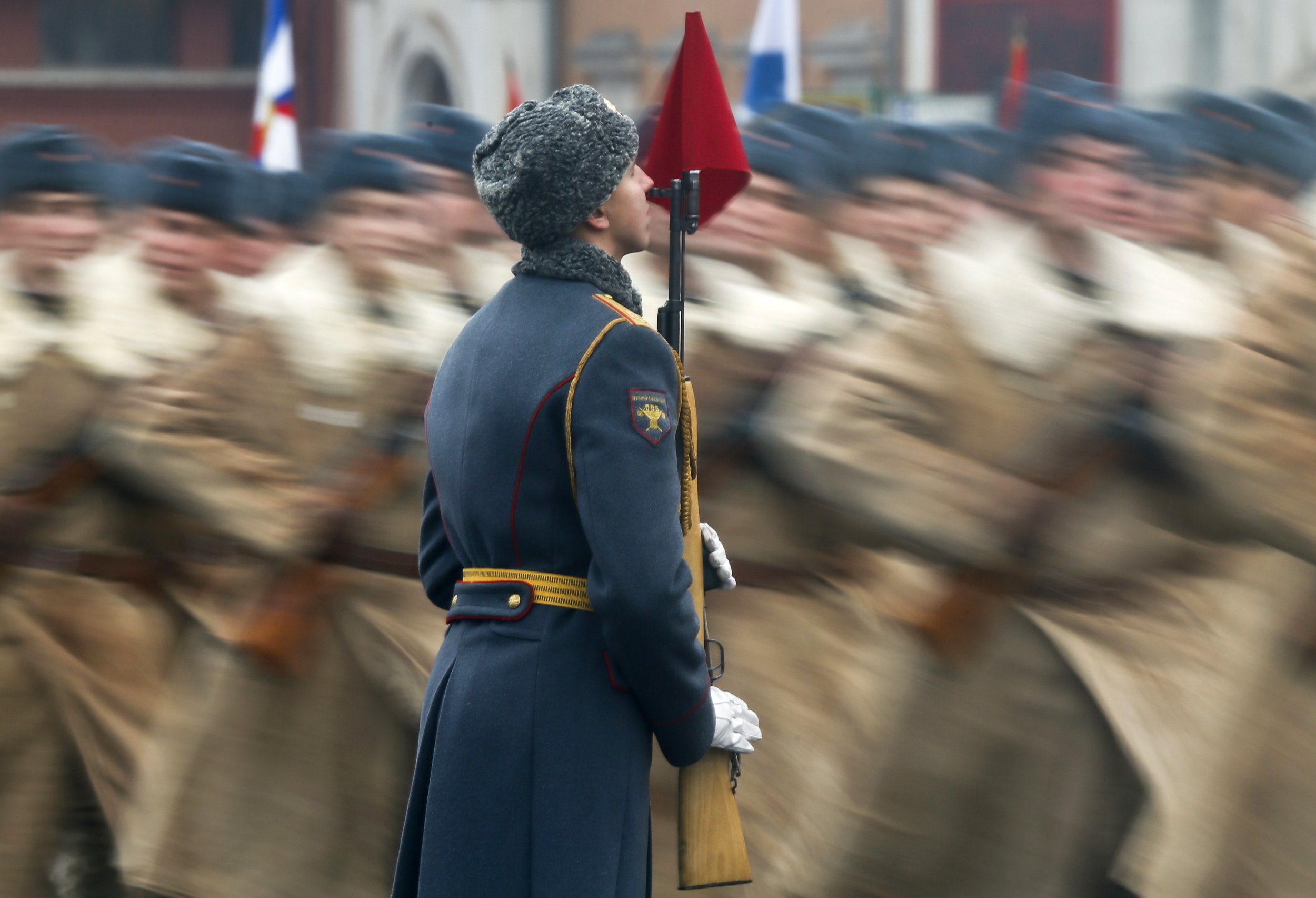 Lieutenant general Anatoly Kudryavtsev, a 77-year-old former serviceman in the Russian air force committed suicide in Moscow on Tuesday according to Russian police, becoming the fourth case of a former high-ranking Russian military officer taking his own life in less than a year.
Police in the Russian capital said that they had found Kudryavtsev's body in his flat in southwestern Moscow. It's reported that he had hung himself and left a suicide note explaining that he had suffered "excruciating pain" as a result of his stomach cancer and that he did not "blame anyone" for his death.
According to official records Kudryavtsev served in the air force until 1993.
Although police are still investigating the case it bears a startling similarity to at least three other recent cases of retired Russian generals committing suicide in the last year.
In June, 68-year-old retired Russian secret service agent general Viktor Gudkov was found dead by police in his flat in southern Moscow. He appeared to have shot himself in the throat with a gun awarded to him for his military service in Chechnya.
Gudkov was reported to have suffered a "serious illness", which was said to have caused him to fall into a depression, though his health problems had not been specifically diagnosed before his death.
Several months prior, also in Moscow, the highly decorated major general Boris Saplin, who retired in 1989, committed suicide by shooting himself in the head with a prize gun which had been given to him after his service in the Soviet-Afghan war.
According to police, he too was suffering from cancer, leaving a short suicide note in which he complainined of an "immense headache".
Earlier in the year in February, retired rear admiral of the Russian navy Vyacheslav Apanasenko also shot himself in the head in his Moscow apartment after also suffering from stomach cancer.
Apanasenko was found by police and rushed to hospital, where he remained in critical condition for 10 days until he passed away. His suicide note alleged his wife had tried to procure the necessary drugs to treat his condition but had been unsuccessful. He wrote: "I do not blame anyone for this except the government and our health care."
Meanwhile just last week the Russian Interior Ministry announced the most senior law enforcement official in Russia's Mari-El region, Vyacheslav Buchnev had shot himself after returning early from his Christmas holiday.
Suicide has long been a major cause of death in Russia, but recent reports by the Russian Federal Statistics Service (Rosstat) suggests that suicide rates have nearly halved since their apex in 1994, when there were 69-85 suicides per 100,000 inhabitants.
Although statistics differ, Russia is often ranked as one of the worst countries in the world for sucide rate. While the World Health Organisation ranks Russia as the 14th worst, Russia's own Serbsky State Research Center for Social and Forensic Psychology estimates the suicide rate as much higher, second only to that of Lithuania.
Correction: This article was edited to remove grammatical errors and ambiguities.