Fourth Stimulus Check: Economic Nonprofit Calls for More Direct Payments to Americans
A new report by the nonprofit Economic Security Project urges Congress and President Joe Biden to support a fourth stimulus check, and possibly even a fifth, to shore up the economy and keep millions of Americans out of poverty.
Since last spring, progressive lawmakers in Congress have called for additional stimulus payments—or even recurring monthly checks—amid the coronavirus pandemic, which has led to historic levels of unemployment and financial hardship for millions of Americans. In March 2020, Congress approved a first round of up to $1,200 in stimulus checks for most Americans, while a second payment of $600 was passed in December. A third round of $1,400 stimulus checks came as part of Biden's $1.9 trillion American Rescue Plan that he signed into law last month.
"More than a year into the COVID crisis, there's still work to do to ensure that the economy recovers for all, not just those at the top," Adam Ruben, director of Economic Security Project Action, said in a statement to Newsweek.
"Congress needs to continue the successful cash policies that have gotten us to this point, including checks for those who still need them and a permanent child tax credit, and put in place safeguards that keep families from falling into poverty when the next crisis hits, like automatic stabilizers for checks," Ruben said. "Now is not the time for Congress to take their foot off the gas."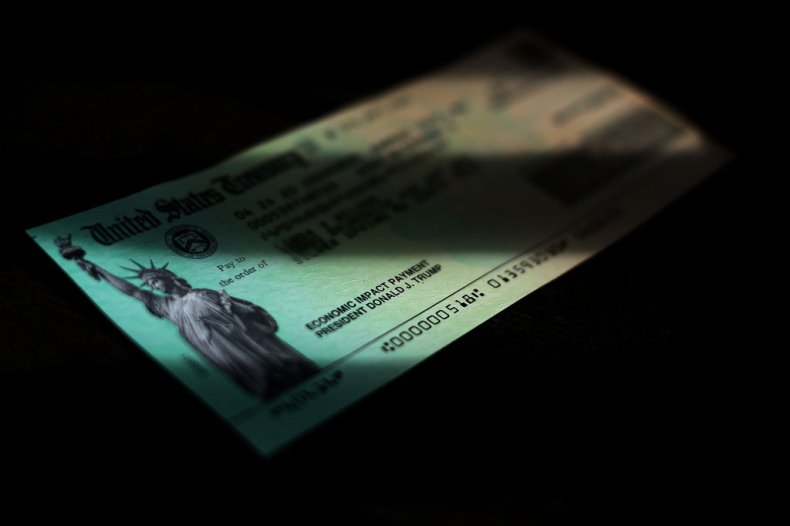 The analysis by the nonprofit found that 16 million Americans were kept out of poverty through the American Rescue Plan. Of that 16 million, the $1,400 stimulus check was the key to staying out of poverty for 70 percent. The report said that an additional 12 million Americans would be kept out of poverty if Congress approves two more direct stimulus payments.
Among minority communities, the impact of direct stimulus checks is even more pronounced. The research estimates that Black and Latino families would receive about double the economic boost as white families from further payments.
The American Rescue Plan also included a temporary child tax credit, which provides up to $3,000 annually to the families of children 6 to 17 years old. The payments are set at up to $3,600 for children under 6. The payments will start this summer, with families receiving up to $300 per month for children under 6 and up to $250 for those 6 to 17. While the policy is set to expire within a year, Democratic lawmakers are pushing to make it permanent.
"Cash has been a lifeline for Americans during this crisis, and will continue to be as long as the crisis continues," the report concludes. "But the work ahead is ensuring that the most unequal recession in modern history isn't followed by the most unequal recovery. Going forward, policymakers must prioritize policies that reach everyone who needs help—especially the low-income households and households of color who the data show are still struggling to get back to baseline."
More than 70 lawmakers have urged Biden to back additional relief payments. At the end of March, more than 20 senators from the Democratic Caucus signed on to a letter to the president calling on him to push for additional stimulus checks.
"This crisis is far from over, and families deserve certainty that they can put food on the table and keep a roof over their heads," the letter read. "Families shouldn't have to worry about whether they'll have enough money to pay for essentials in the months ahead." Senator Ron Wyden, an Oregon Democrat, led that effort.
Before that, Representative Ilhan Omar, a Minnesota Democrat, sent a letter signed by 52 other House Democrats pushing Biden to support more direct payments.
"One more check is not enough," the group wrote in the January letter. "Another one-time round of checks would provide a temporary timeline, but when that money runs out, families will once again struggle to pay for basic necessities."
Newsweek reached out to the White House for comment but did not hear back before publication.