As Fourth Stimulus Check Gains Momentum, Records Show 1.2 Million Unspent Direct Payments
Numerous congressional Democrats support sending out a fourth round of stimulus checks for Americans economically struggling during the pandemic. However, over 1.2 million previously issued stimulus checks remain unspent.
At least 80 Democrats in Congress—including 21 Senate Democrats and Vice President Kamala Harris—support a fourth check, possibly as a part of recurring payments. The White House has said a fourth round of checks might be too costly, but it has also said it would consider another round if Congress proposes it.
The proposed amount for the fourth check remains uncertain. Minnesota Representative Ilhan Omar has supported recurring payments of $2,000. However, Adam Ruben, director of the Economic Security Project, a group that has advised the White House on recurring checks, said the amount should be at least $1,000.
To help control costs, Democrats have suggested several solutions. Seven on the House Ways and Means committee have suggested tying direct payments to national economic conditions, such as the unemployment level. Biden and other Democratic leaders have previously considered limiting payments only to individuals who fall below a certain income level.
The Democrats on the aforementioned committee said that a fourth and fifth check could bring 28 million Americans out of poverty and keep an additional 12 million from falling into poverty. However, if the checks are part of any legislation, the full Senate Democratic caucus would need to support the proposal in order to pass it through budget reconciliation.
Republicans have generally opposed further stimulus payments as too costly. They also worry that such payments discourage unemployed people from seeking work.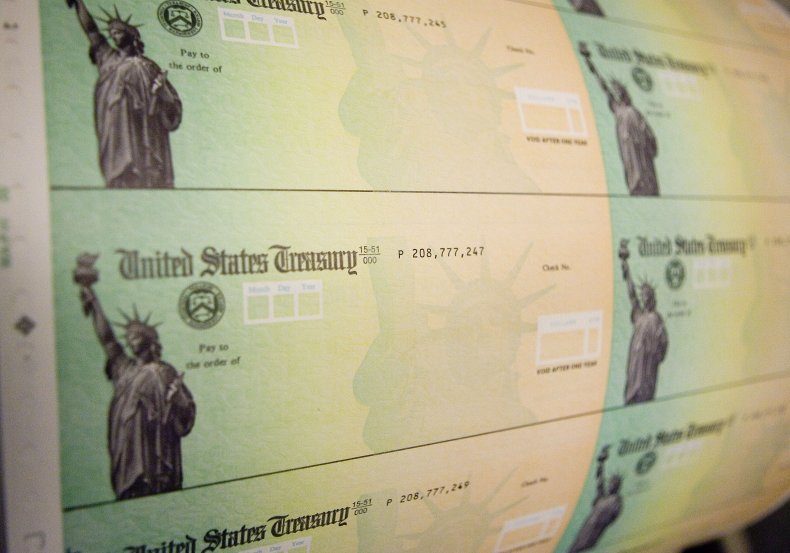 The first three stimulus checks paid $1,200, $600 and $1,400, respectively. But approximately 1,245,339 of the $1,200 checks from the 2020 CARES Act have not been cashed, according to IRS data obtained by The Boston Herald. The total amount of all the unspent checks is approximately $1.7 billion.
The $1,200 checks were approved by Republican former President Donald Trump on March 27, 2020. It's entirely possible that checks from the second and third stimulus payments have also gone unspent, but the IRS data only accounted for the first payments up to March 30, the Herald reported.
Conversations about future checks have coincided with 17 Republican-led states choosing to prematurely end enhanced unemployment benefits.
Biden's $1.9 trillion stimulus package provided $300 weekly enhanced employment benefits until September 6. But several governors said that they ended enhanced benefits early to encourage Americans to return to work now that COVID-19 cases have lowered due to increased vaccinations.
Newsweek contacted the Senate Democratic Caucus for comment.