Fourth Stimulus Check Update: $2,000 Monthly Payment Petition Adds 1M Signatures in 2021
A petition for $2,000 monthly stimulus checks failed to reach its goal in 2021, but it added about 1.25 million signatures in the second year of the pandemic.
Stephanie Bonin, a Denver restaurant owner, started the petition in March 2020 when businesses shut down to slow the spread of COVID-19. As the pandemic dragged on, her petition gained traction and more than 2.9 million people supported Congress sending out recurring monthly payments to provide financial assistance to Americans.
Bonin's petition called for $2,000 monthly payments for adults and $1,000 monthly payments for children. She argued that recurring payments would help Americans until they could get back on their feet and save communities from financial ruin.
The Denver restaurant owner has kept signatories abreast of the situation over the past two years, noting that it took Congress nine months to send out the second stimulus check while people only needed "moments to spend it." She advocated for Congress passing legislation that would put in place triggers to automatically send payments out if America faced certain economic conditions.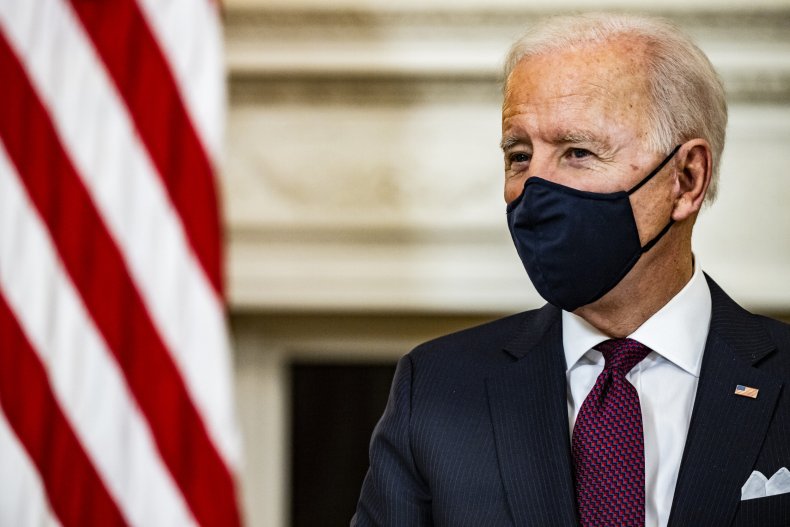 Adam Ruben, director of the Economic Security Project, previously told Newsweek that he spoke with the White House and members of the Senate Finance Committee in May about automatic stabilizers. The stabilizers, which could be pegged to unemployment levels, would trigger the issuance of stimulus checks and expanded unemployment payments.
"Putting in place these kinds of triggers would smooth out the recovery and no one is left at the mercy of Washington gridlock in future recessions," Ruben said.
The benefit of automatic stabilizers is that sending out relief wouldn't be dependent on congressional negotiations or party politics in the future. However, it would still require legislators to come to an agreement on what the relief should be and when it should be sent. Meanwhile, Republicans and Democrats have struggled to see eye-to-eye on COVID relief measures.
With the likelihood of another round of direct payments seeming slim, Bonin shifted her focus to the expanded Child Tax Credits. She told Newsweek she considers it a victory because even if it isn't a direct payment like the first three stimulus checks, it's still a recurring payment that Americans can count on.
Bonin acknowledged not everyone who signed the petition may share her support for expanded Child Tax Credit payments, so she launched a new petition specifically targeting the payments to families. That petition garnered nearly 77,000 signatures in just a few weeks.
Despite another round of stimulus checks unlikely to come in the near future, Bonin's original petition for $2,000 monthly payments continues to garner signatures.